During the trial court proceedings, on Wednesday, the trial court judge expressed his displeasure at the counsel for an accused in the Noor Mukadam case explaining to the court that the Islamabad police had put out a press release explaining the cross-examination of the investigating officer.
When Additional Sessions Judge Ataa Rabban took up the case for hearing, advocated Asad Jamal, the lawyer for Ismat Adam, the mother of Zahir Jaffer, the main accused in the murder case, raised the question if the prosecution will make the explanation issued by police part of the record.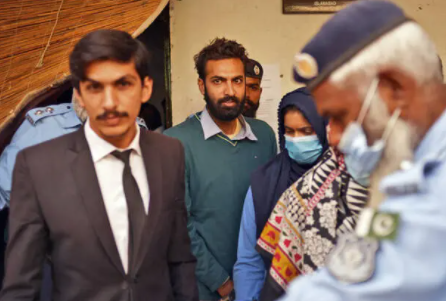 Public Prosecutor Hassan Abbas said in response that what was happening in media should be left to the media. He said that the Islamabad police inspector-general has not released the explanation. It was a tweet on the Twitter account of the police.
"I don't know which explanation was given by the police," said Additional Sessions Judge Atta Rabbani. "I have a nature of my own. I do not analyze things in this way. The matter will be investigated." The court later asked the public prosecutor to inform the police IG that he could not give such an explanation in a pending case.
The accused's lawyer Asad Jamal said it was an attempt to interfere in matters of the judiciary. Islamabad police earlier clarified in a press release that stories appearing in a section of the media gave the impression that the police were trying to give benefit to the main murder accused.
Cross-examination
At the previous hearing on Monday, the investigation officer told the trial court that in the forensic report, fingerprints of Zahir were not found on the weapon recovered from the crime scene nor did his pants contain bloodstains at the time of his arrest.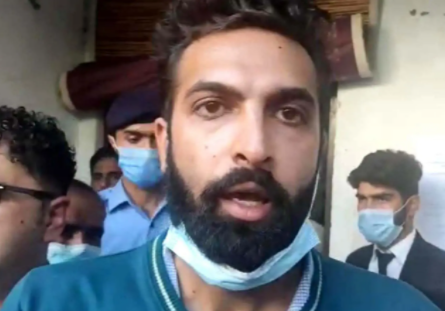 During the hearing, the main accused Zahir, and other accused were produced from Adiala jail. Public Prosecutor Hassan Abbas and plaintiff Shaukat Muqaddam also appeared before the court. The court also declared in-camera proceedings to run CCTV footage in the courtroom.
Lawyer Akram Qureshi and lawyer of Zakir Jaffer's servant completed cross-examination of the investigating officer. Ismat Adam's lawyer Asad Jamal will cross-examine the investigation officer on February 2.
During the cross-examination, the accused's lawyer stopped the public prosecutor from speaking and asked him to let the investigating officer speak. Akram Qureshi in a conversation with the public prosecutor said that if you were more interested, then you should come forward.
The investigating officer, while answering various questions, said that when he got information about the murder, he was in the Aabpara office, and from there he reached Kohsar police station.
At that time, the head Moharir told him that no FIR had been registered till then. The investigating officer replied that according to SOPs, only the homicide unit can investigate murder cases.
What do you think of this story? Let us know in the comments section below.