JS Bank- one of the renowned banks in the country has come to limelight over something that has got us all rolling on the floor.
A stunt or a mistake- this is something that we get to see once in a blue moon that too coming from a bank. This whole mistake created fun and laughter all over the social media platforms where netizens started trolling the bank and even raised questions.
Missed the fun? Here's what happened
Amidst the seriousness of political turmoil, we saw JS Bank page posting quirky and iconic Pakistani dialogues that soon created chaos all over social media.
The moment JS Bank published the posts on their official social media handle, the audiences went crazy and started reacting and replying with quirky comments that you must read.
Twitter was trending with endless tweets tagging @JSBank with comedic reactions.
Fortunately, the netizens also took screenshots of the posts, because as soon the bank realized, the posts were deleted.
Here's something that will make your stomach tingle
Let's have a look at JS Bank's posts that made everyone go crazy and storm social media.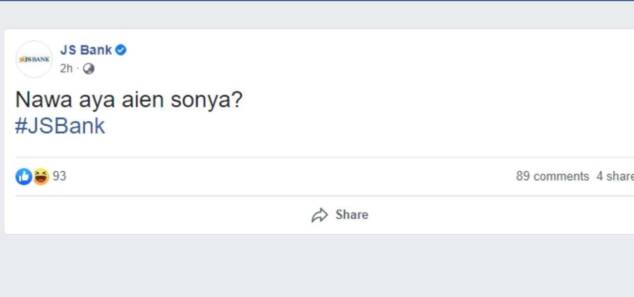 These dialogues undoubtedly have every reason to grab every cyber citizen's attention and looking at the number of comments seems like they did.
The audience reaction was the highlight of our day:
With their insane Pakistani funny dialogues gave netizens a big reason to laugh and have fun in this tough country time.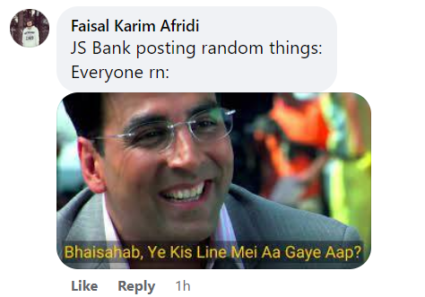 Soon after the first one, another status was updated that made us laugh even harder and wonder if an intern is trolling the bank.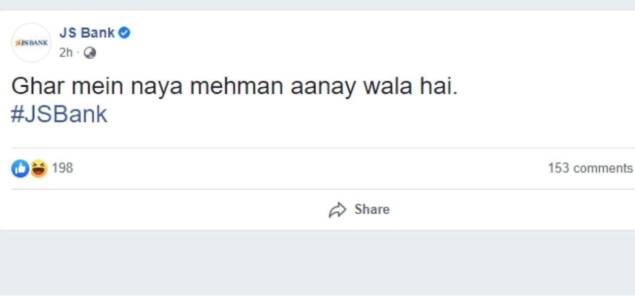 This is how the audiences reacted to this one: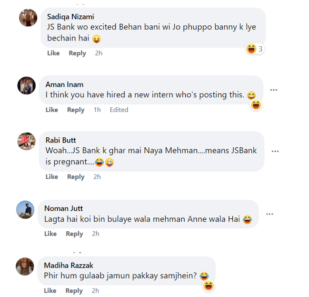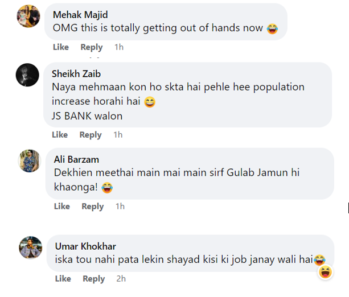 The last one amongst the crazy dialogues was this one:

Reminds us of the iconic drama that everyone of us have watched by now. At this point, we also wondered, JS Bank- aap yeh kya keh rahay hain?
The audiences were even more creative with their dialogues:







While this might be a terrible mistake or a calculated stunt, JS Bank sure made us laugh our heart out today. Cant wait to see how this story unfolds.
What do you think of the story? Tell us in the comments section below.