Karachi, March 3rd, 2019: JS Bank has become Pakistan's first financial institution to have been accredited by the Green Climate Fund (GCF), the world's largest climate fund. The Fund aims to provide facilities to private sector corporations in emerging economies for limiting or reducing greenhouse gas (GHG) emissions through investments in low-emission and climate-resilient programs.
As an accredited entity, JS Bank will be able to apply for funding of up to USD 250 million per project. Currently, the Fund has 102 active projects worldwide and has a pledged total of USD 10.3 Billion. JS Bank can also mobilize additional funds from private sector investors to support action on climate change. In addition to opening new paths of local and international funding, the Bank can partner in contributions to climate adaptation and mitigation financing in Pakistan.  This approval was based on JS Bank meeting GCF's stringent criteria including fiduciary standards, environmental and social safeguards and specialized capacities in driving climate action.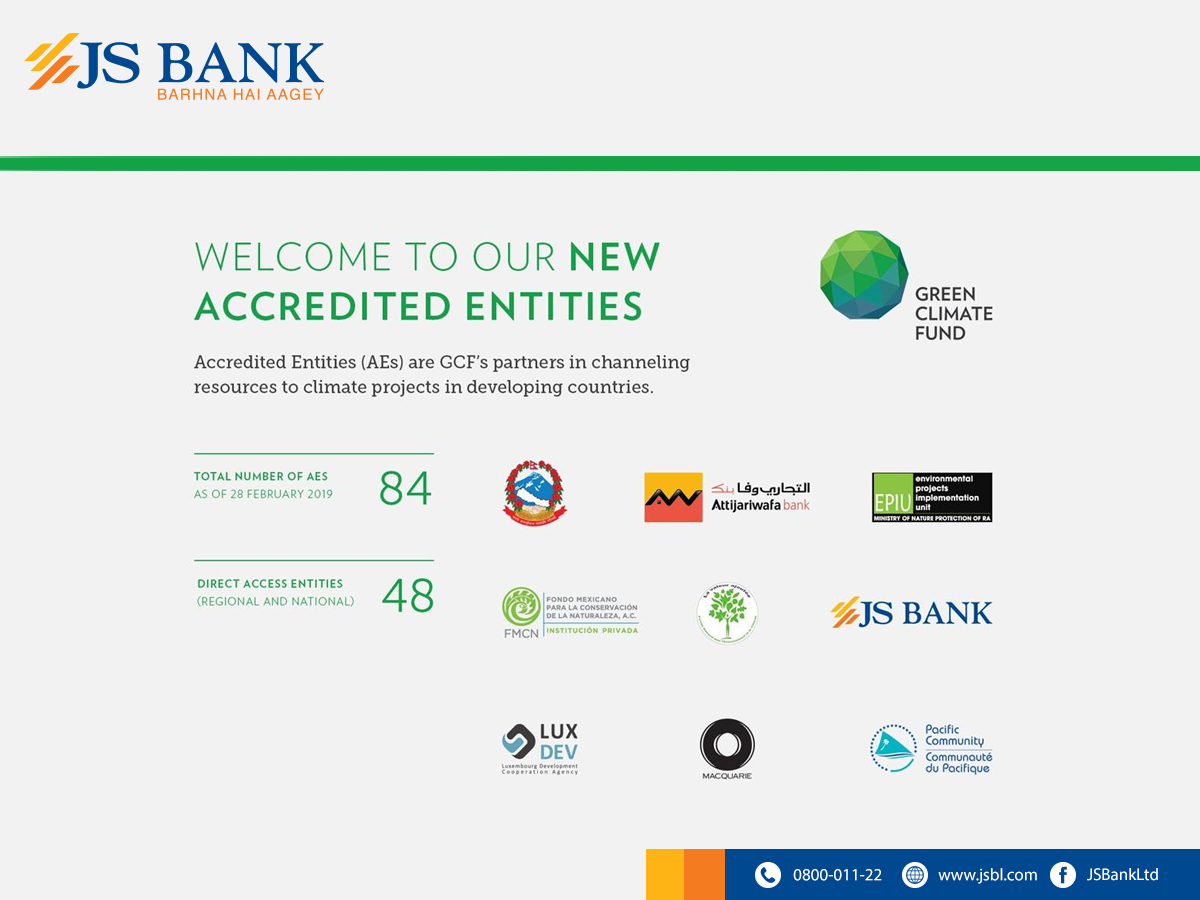 As per the Global Climate Risk Index 2018, Pakistan is the seventh most vulnerable country facing long-term climate risk. Hence, there is an urgent need to embark upon multiple initiatives to mitigate the impact of climate change. With presence in 172 cities in Pakistan, JS Bank has a strong commitment to sustainable development and will continue working with customers, clients, businesses and the government to respond to the challenges posed by climate change. The Bank has a demonstrated record of undertaking environmental and social initiatives in the areas of clean energy, energy efficiency, transport and infrastructure.