Abdullah Siddiqui, 22, has made his mark in the music industry after producing the fourteenth episode of Coke Studio this year. As it turns out, he is also the music producer for the feature film by Saim Sadiq, Joyland. The film will have its world premiere at the 75th anniversary of the Cannes Film Festival this year. 
As the news broke out about the film's selection at the annual festival, Siddiqui took to Instagram to share his joy over being a part of "the first Pakistani film ever to premiere at the Cannes Film Festival".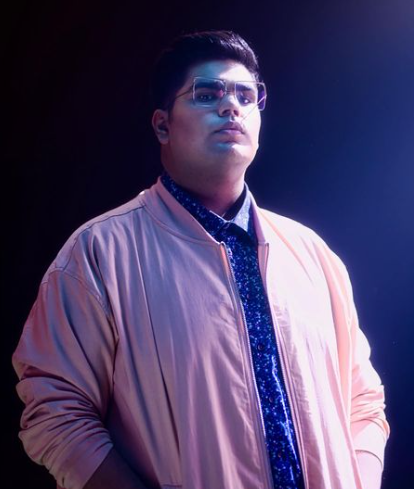 Filled with gratitude and joy, the singer wrote, "I have always wanted to do the music for a film but I never thought I would be lucky enough to get to do the music for what is (a) I think the best Pakistani film ever and (b) the first Pakistani film ever to premiere at the Cannes Film Festival."
He also went on to praise the maestro behind the film. "Saim Sadiq you are a once-in-a-generation genius and I cannot thank you enough for letting me be a part of your masterpiece," wrote Siddiqui. The 22-year-old is, without a doubt, a go-getter!
A little about the film
On April 21, Sadiq also took to the media-sharing app with the first poster from the film and revealed the cast and crew behind the feature. Produced by Sarmad Khoosat, Apoorva Guru Charan, and Lauren Mann, Joyland stars Sarwat Gilani, Salman Peerzada, Sania Saeed, Ali Junejo, and Alina Khan, and Rasti Farooq.
According to Variety, Joyland is the tale of the sexual revolution in a patriarchal family that yearns for the birth of a baby boy. While the family wishes for boys to carry on their family line, the youngest son secretly joins an erotic dance theatre and falls for a transsexual star.
Joyland is the feature debut of the director Saim Sadiq, who previously won an award at the 2019 Venice Film Festival for his film Darling. 
This year has proven to be a remarkable one for Pakistani artists who are not just getting recognized nationally, but also internationally. It is pertinent to note that singer Arooj Aftab also recently made headlines for being the first Pakistani artist to perform at the American art and music festival Coachella.
Needless to say, it is truly incredible to see the Pakistani artists gain the recognition they truly deserve. Speaking of representation, actor Humayun Saeed will be becoming the first mainstream Pakistani actor for bagging a substantial role in the Netflix hit.
What do you think of this story? Let us know in the comments section below. 3