There is no escaping the fact that the internet is full of rumors and facts, and sometimes it is so hard to tell fact from fiction unless a celebrity confirms the information.
According to reports, American actor Jonah Hill and his longtime partner Sarah Brady got engaged this week, thus joining a couple of other celebs to face these kinds of rumors in recent months.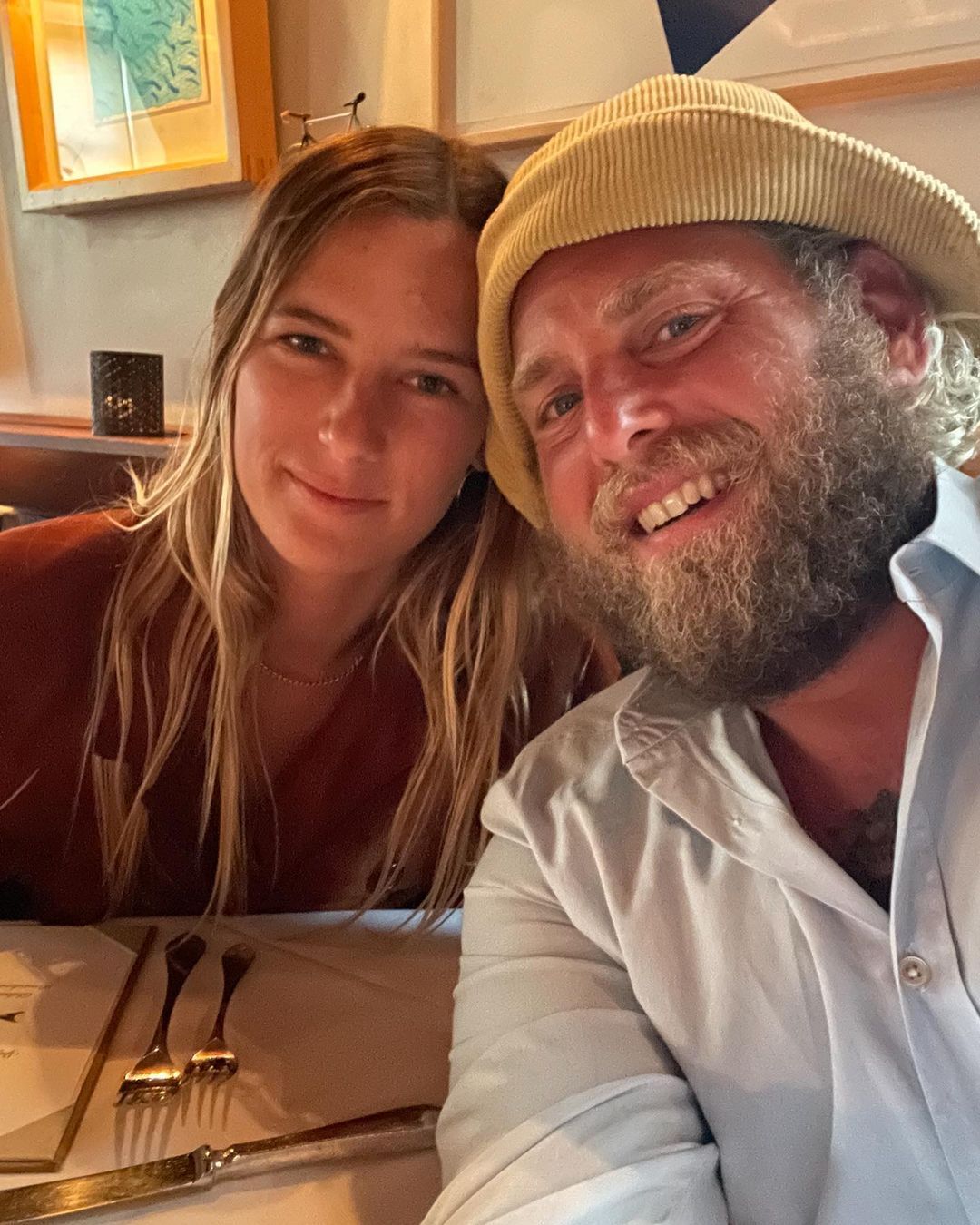 Nonetheless, the actor and his surfer partner shut those rumors down pretty swiftly, and they did so with a little help from your mom and Baby Yoda. 
As if borrowing from Letterkenny and the locker room scene in Remember the Titans, Jonah Hill quickly threw out a classic "your mom" joke. He did this while addressing rumors that had run around thanks to a blind item on an Instagram page that had stated "A list actor that has been away on vacay in Hawaii with surfer GF will return to Hollywood this Thursday engaged!"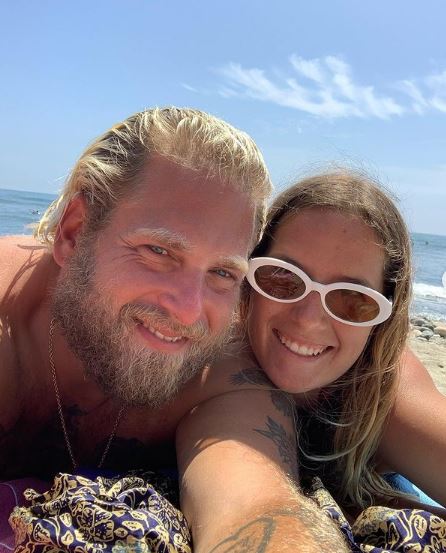 Hawaii is a popular holiday destination, sure. But not many A-list actors spend the Valentine's Day holiday in the Islands of Aloha with their girlfriends, so it was not hard to figure out what this story was about.
Trolling the page that posted an anonymous tip that he and his girlfriend got engaged during a Hawaiian getaway, Jonah Hill posted on Instagram.
"The rumors are not true. I am engaged. But not to my girlfriend," the 38-year-old wrote, adding, "I am engaged to your mom. I know this is shocking but please respect our privacy at the time." The Don't Look Up star also tagged the location as "You mom's house".
Take a look at it!
The actor then urged the media to "stop writing fake stuff," adding, "It is corny".
Sarah Brady also took to Instagram stories and linked out to a post about Jonah Hill's comment. "Te amo bebe," she noted, meaning 'I love you baby' in Spanish, with two crying laughing emojis.
The surfer had also issued her own statement about the matter, saying she had chosen to marry Baby Yoda instead of her Valentine. "The rumors are not true," she wrote. "I am engaged. But not to my boyfriend. I am engaged to Baby Yoda. This may seem like a betrayal but I have chosen a side. Please respect our privacy at this time."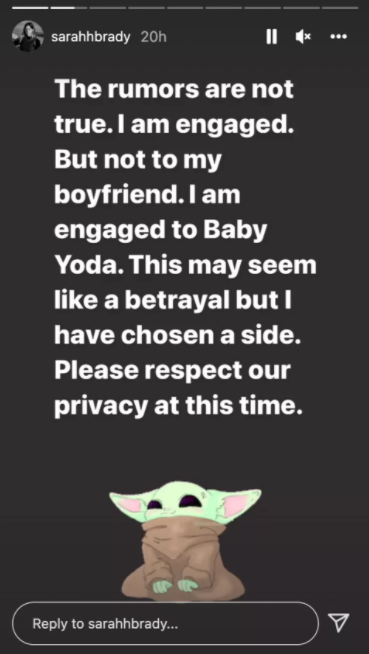 While the couple may not be on the way down the aisle yet, it is impossible to see anything but a match made in heaven in these two responses. Don't you think?
In recent weeks, rumors have also circulated about Adele and her supposed engagement to boyfriend Rich Paul.
What do you think of this story? Let us know in the comments section below.