The ex-lead singer of Vital Signs, Junaid Jamshed had given up his singing career for a more religiously fulfilling life around 12 years ago. The last album he recorded was "Dil Ki Baat" in 2002, and he had completely changed his lifestyle by 2004!
He might have changed himself but you can never take the rock out of the rock star!
Junaid might look different now and might have a different message for his fans but at the end of the day, Junaid is still a master at vocals and guitar.
What was he doing in Turkey
It is reported that Wasim Badami and Junaid Jamshaid were guests on "SunRise From Istanbul" – a ‪Morning show‬ hosted by Maria Wasti – that is shot on a cruise in Istanbul (Turkey)!
  ‬
The show has yet to be aired but this video clip has made its way to social media and has gotten a lot of positive attention! There is no need for this to be construed in a negative manner; this video increases the prestige of Pakistan and shows that even though J.J is extremely talented and still has amazing musical skills, he gave it all up for the will of Allah!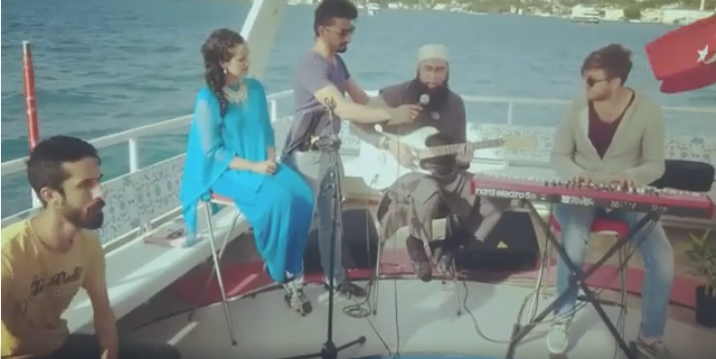 This positive media portrait has been a fitting change to what JJ has been facing in the past. After the blasphemy incident, the beating at the airport and so much more, the positive feedback received on this video is a breath of fresh air!