Disclaimer*: The articles shared under 'Your Voice' section are sent to us by contributors and we neither confirm nor deny the authenticity of any facts stated below. Parhlo will not be liable for any false, inaccurate, inappropriate or incomplete information presented on the website. Read our disclaimer.
Dear Mr. J. please don't make mankind suffer because of our sensitivity to the sanctity of our religion. Being a religious preacher doesn't give you the right to go around saying whatever you want to. Your remarks offended me and I just can't stay quiet about it anymore!!
First You Said, "Men Should Do Themselves A Favor By Not Teaching Their Wives How To Drive" – We Forgave You!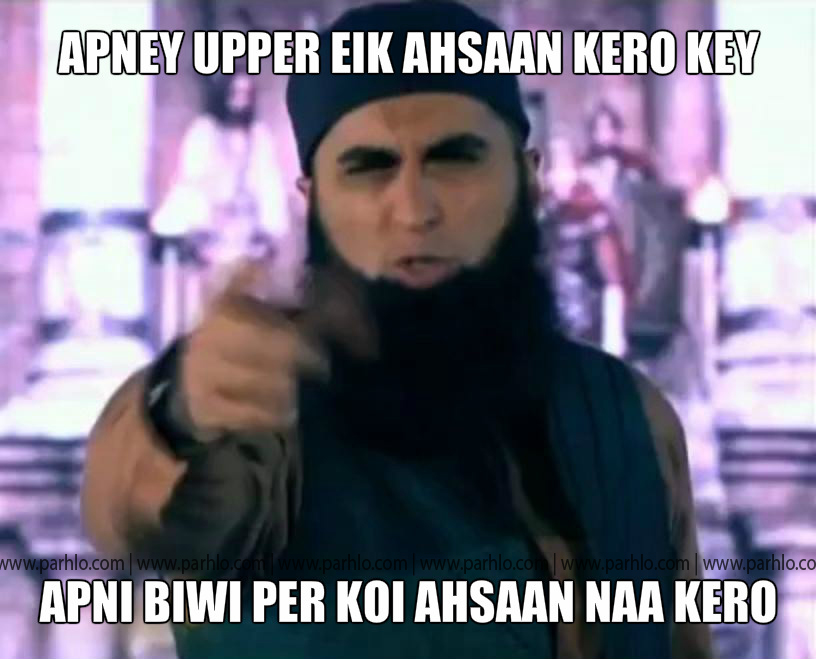 I mean how is that even a joke? Oh sorry! You were serious… My bad! Why shouldn't women drive (specially married)? Just because it makes them independent? Will men stop feeling man enough if they see their wives doing something on their own? Islam doesn't teach this! I don't believe this! It's insecure men like you who try imposing patriarchal paradigms on women  while taking the support of Islam… picking up verses of your own choice and neglecting the rest! What a pity! Yet we forgot about it and gave you another chance…
Then You Made Inappropriate Comments About Hazrat Aisha (R.A.) Unintentionally, Apologized, We Forgave You!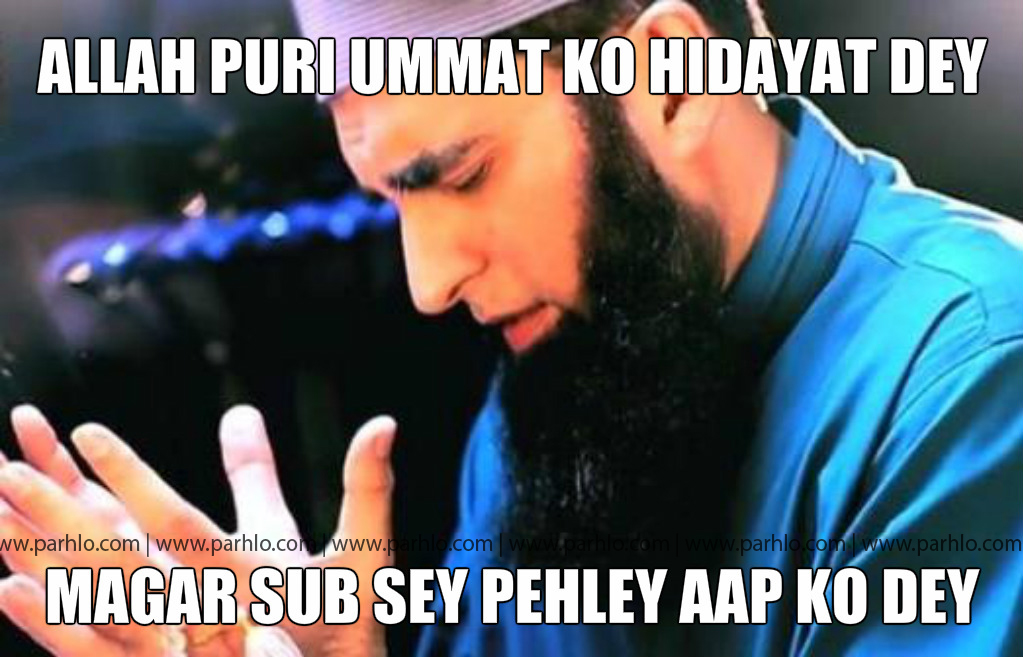 This was the worst you could have done… (even though unintentionally) but you hurt the sentiments of many… people accused you of blasphemy, you genuinely felt ashamed… we forgave you… just because we are no one to judge you. It's Allah who knows the best.
Though You Later Apologized Claiming You Had Realized Your Mistake But Then You Went On To Say . . .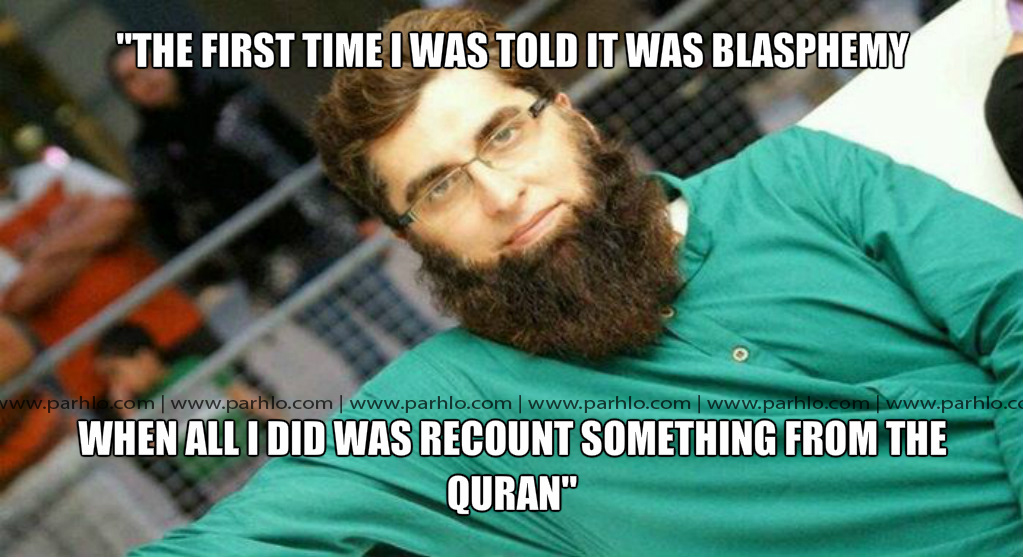 We reacted over it… but once again… we forgave that!
And Now You Say "Allah doesn't like talking about women. How am I wrong? What have I misrepresented here?"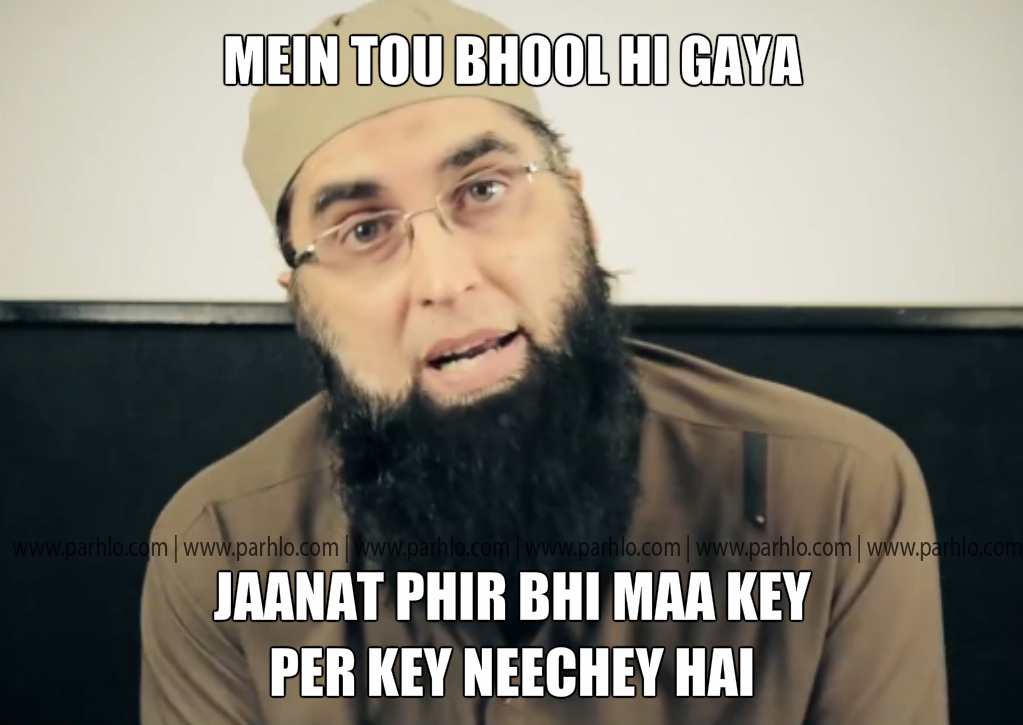 I can buy anything but this… How can Allah not like talking about women. In Quran and through ahadith special importance is given to women and Allah has always protected their rights. A whole surah, Nisa was on women. In Quran women have been mentioned but it's just Hazrat Maryam who was mentioned by her first name. It's not because Allah dislikes women or dislikes mentioning women, it must be because the level of respect Allah wants its slaves to give to women and such remarks are not serving the purpose… Fine you gave us explanation, but till when will you keep offending us and giving explanations later? Is this some sort of a publicity stunt that always works like a charm?
So what do get we take out of it… That a religious scholar just because he has a beard and a turban/ topi can get away with whatever they say about religion or otherwise and a regular 'Not so Islamic' person should get killed for the same thing?? Is making derogatory remarks against women is allowed in Islam? Does making sexist comments earn us extra sawab? Sir, you just don't have the right to tell us what to do and what not to do unless you gain full command over whatever you are trying to preach… unless it's B.S, if it's that, damn man! You are doing a pretty good job! Masha Allah! If we forgive you every time you offend us and make a mistake, you too forgive us. Please stop preaching and if you can't… please, get your facts straight! IT's NOT WHAT YOU SAY, IT's HOW YOU SAY IT! Please, work on it… It's a humble request.
Lastly, Junaid Bhai if you find this offensive, please mujhe maaf ker dein mein bhi Musalman hun! – Muslamaanon Ko Tou Sab Maaf Hota Hai, right?
Disclaimer: The views and opinions expressed in this article are those of the author and do not necessarily reflect that of Parhlo.