The recent epidemic involving Reham Khan has taken a toll on everyone. She is the former wife of Imran Khan, primarily the reason why she is still relevant. Reham is set to publish her autobiography and we continue to hear about manuscripts and excerpts from her book having alarming revelations about PTI Chairman Imran Khan, her first husband and the rest in the supporting cult of Khan Sahab and PTI.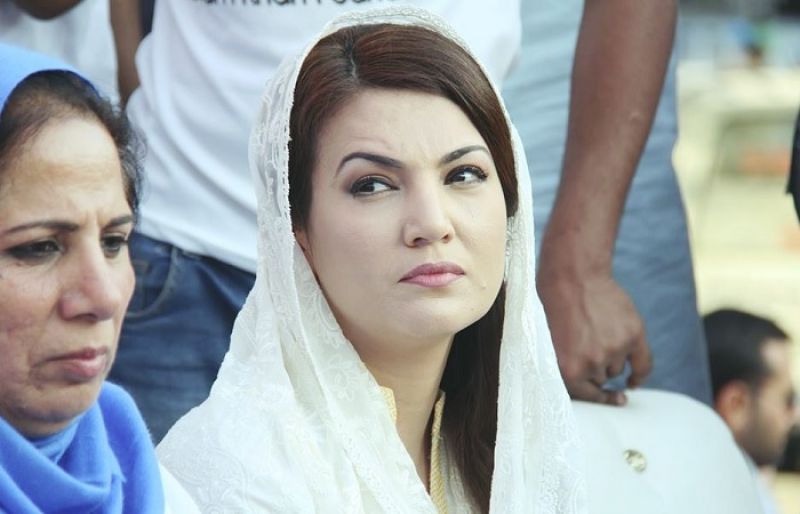 So far, Reham Khan's book's popularity has risen to an all-time high. People simply cannot wait for the enigmatic revelations brought by the controversial book. Meanwhile, there's a rampage of trolls targeting Reham Khan. First, it appeared like a bolt of a shock to people. Now that the frequency of her claims continues and continues to expand, people are rather finding it ridiculous.
She continues to trend and the reaction of people to her claims is absolutely hilarious. Meanwhile, Jeremy McLellan, who needs no introduction whatsoever. Of course, the social media is in turmoil over Reham's book that is set to release. Jeremy McLellan made sure he doesn't let go of a chance to troll her this time.
There he goes!
Hamza Ali Abassi just released this picture from Reham Khan's new book. It is NOT real. Imran and I tried to go to Centaurus but were turned away because it was "family night." Fake news.

Posted by Jeremy McLellan Comedy on Thursday, June 7, 2018
The fact that he's so well informed about the happenings of this country is so surprising. It is almost scary how so many know so little about things going on in this country and then this guy, he's like he stays on top of the news all the time.
Reham Khan has stirred a new controversy now and what further is about to come is a mystery. Her book has not even been released yet and it has garnered so much popularity.
So guys, what do you all think about it? Are you anxiously waiting for the release of Reham Khan's autobiography that is set to launch in some time soon?