If you go 'eww' when you hear anything about pindi boyz and biryani then I should ask you to stop being a 'Burger' because this Gora is going to change your perception. Jeremey McLellan is an American stand-up comedian who visited Pakistan some time back and immediately feel in love with it. Since then he could not stop talking about his immense love for biryani, immigration, Indo-Pak pun intended issues, his humorous comments on American politics, Islamophobia and racial discrimination. Considering our long back love for Gora's we gave him a warm welcome plus 'bhout sara pyaar' that we mostly show to the fair skinned people. Ops! On a serious note we are very mehman-nawaz nation so don't ever have any doubts. In case you were living in a cave and accidentally missed his visit to Pakistan then here is a quick flashback:
MEANWHILE PLAYING DIL DIL PAKISTAN ON BUFFERS
Happy Independence Day! #PakistanZindabad pic.twitter.com/47CdtiLNID

— Jeremy McLellan (@JeremyMcLellan) August 14, 2017
KYUN KAY DIL HAI PAKISTANI
At the Wagah Border. Get hype. pic.twitter.com/295uIQvWR0

— Jeremy McLellan (@JeremyMcLellan) August 15, 2017
RARE SIGHT OF A BEAUTIFUL RISKSHAW WALA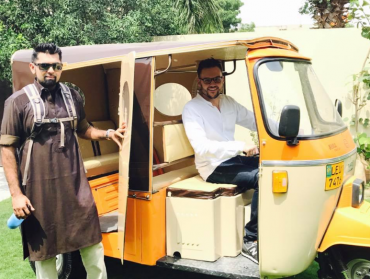 OUTSTANDING PINDI BOY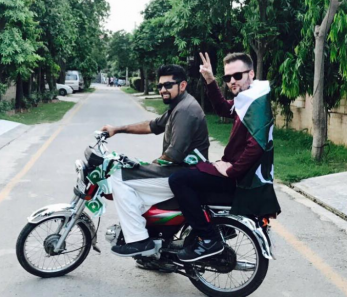 By the cause of being fooled by everyone from street smart people to our over smart politicians, us Pakistanis have become skeptical about everything which is why some people started to accused Jeremy of being a CIA agent, A PTI member, and yahodi who might be living in a better state of mind but still wants to make a sazish against our nation. Nevertheless, our pindi boy made us proud by replying to all of them in the best and the most tameez-daar manner.
DOES ASAD UMER REPLYING MEANS YOU BELONG TO PTI? 
Dammit. My cover is blown. pic.twitter.com/MbPRQqdnOv

— Jeremy McLellan (@JeremyMcLellan) September 2, 2017
YAHODI PEOPLE SHOULD GET OVER US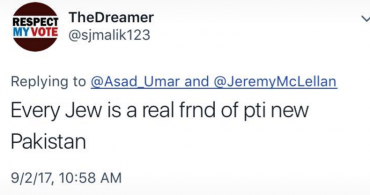 HATERS GONNA HATE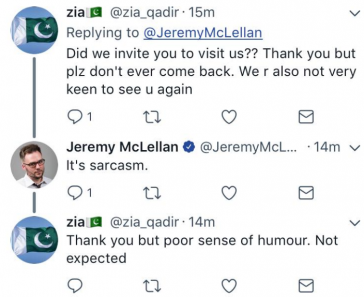 JUST FOR LAUGHS NAMED HIM AS THE NEW FACE OF COMEDY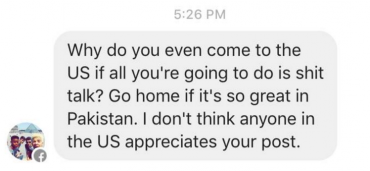 YOU SHOULD PROBABLY READ QURAN AGAIN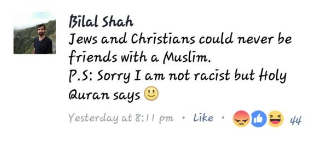 HIS UNCLE SHOULD CONSIDER BANNING CORRUPT PEOPLE FIRST
This is the same guy who accused me of being a CIA agent, which is literally the last job I would ever accept. pic.twitter.com/vKyGgekhCj

— Jeremy McLellan (@JeremyMcLellan) August 25, 2017
Rest assured, people should know by now that we can trust him more than our politicians all combined together. I think, he should actually run for PM, who wants another person saying Mujhey Kyun Nikala? So start expressing your love for him. Plus don't forget to like, share and comment.