The ex-wife of Imran Khan, Jemima Khan (Jemima Goldsmith) congratulated the PTI chairman via Twitter on "new phase of his life", referring to his reported marriage with TV journalist Reham Khan.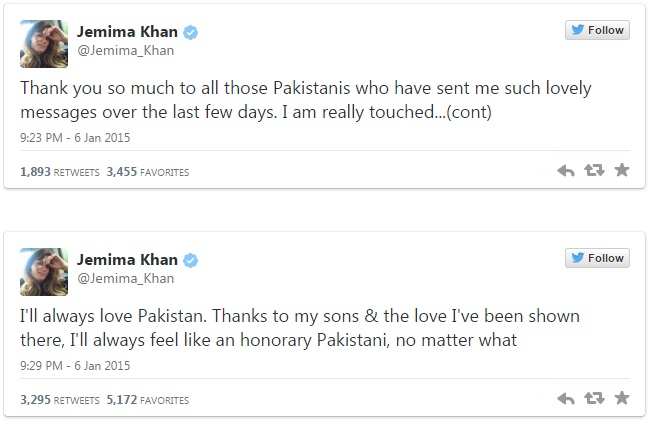 Imran Khan married Jemima Khan in 1995. The couple stayed together for 9 years and had two sons together.
Their marriage was described as 'tough' and the couple got divorced in June 2004, after 9 years of marriage. Jemima Khan was assumed to be unable to adopt the Pakistani culture and values.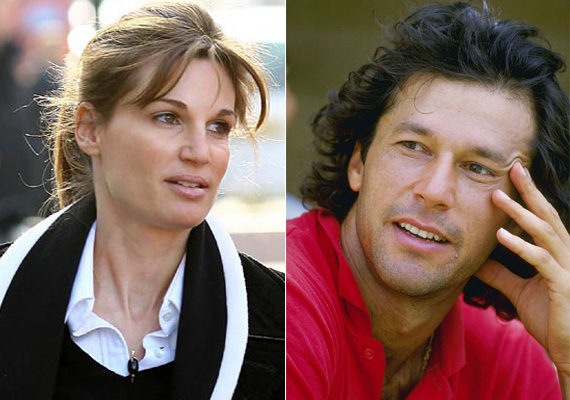 Yesterday, Imran Khan hinted out that an official announcement 'Good News' is in the offing.
The speculations related to Imran Khan's marriage with Reham Khan have widely been reported, recently.
Reham Khan was born in Libya to Pakistani parents. She is a British Pakistani journalist. Reham Khan started her career with BBC as a weather forecaster. Later, she worked for BBC as a broadcast journalist.
In 2003, Reham Khan joined a Pakistani news channel 'News One' and is presently working as an anchorperson at DawnNews.