In response to remarks made by Pakistan Muslim League-Nawaz (PML-N) Vice-President Maryam Nawaz, Prime Minister Imran Khan's former wife Jemima Goldsmith said on Tuesday that she had left Pakistan because of the anti-Semitic remarks made by the media and local politicians.
Taking to Twitter, Goldsmith wrote, "I left Pakistan in 2004 after a decade of antisemitic attacks by the media and politicians." Jemima maintained that she had been receiving weekly death threats and protests outside her house in the country. Despite the passing of over 16 years, such antisemitic attacks against her still continued, she added.
There is no doubt that politics in Pakistan is dirty. It seems that our politicians are regressing; instead of attacking their opponents, they are attacking their children. PM Imran Khan and Maryam's speeches in Kashmir over the weekend were deeply disappointing.
How it all began?
During his speech, the premier referred to the pictures of former prime minister Nawaz who was in the UK last year for medical treatment, watching his grandson Junaid Safdar play polo. Junaid is the son of Maryam and Captain Safdar, and he played polo at Cambridge University.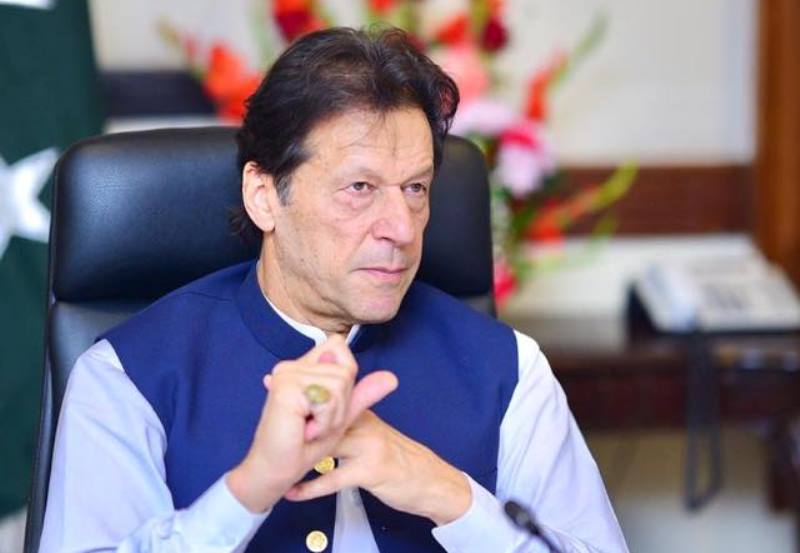 "The poor should go to jail and the powerful get NROs (National Reconciliation Ordinance) and go park themselves abroad and watch their grandson's polo match," Khan said in his speech.
"This grandson who is playing polo in Britain […] I've met so many Kashmiris in London and Manchester, ask them what kind of person can play polo there," the premier said disdainfully. "They will tell you it's a king's sport!"
The common man cannot play polo, he said. "You need a lot of money to keep a horse and play polo. So tell us where this dear grandson got this money from. It's your [the people's] money!" he told the crowd.
Maryam Nawaz hits back
Maryam responded to his comments about her son in her speech the following day, but instead of taking the high road, she went even lower.
"Junaid is now the polo team captain and is increasing Pakistan's respect abroad. Imran says 'that grandson' is going abroad and playing polo, he doesn't even spare children," she jibed. "He says, 'where did he get the money to play polo'."
"I didn't want to bring children into it, but the way you're talking, you're going to get a befitting reply," she said escalating into an anti-semitic rant. "He's Nawaz Sharif's grandson, not Goldsmith's. He's Nawaz Sharif's grandson, he's not being raised in the lap of Jews."
Bad language regarding someone's upbringing, particularly, because of their religion, is not OK. Can we keep anti-semitism and children out of Pakistani politics, please?
What do you think of this story? Let us know in the comments section below.