British screenwriter and documentary producer Jemima Goldsmith on Wednesday called out her ex-husband, PM's views, for his continuing victim-blaming and rape apologist remarks.
Jemima Goldsmith's response to PM's views on rape was brief, but she took to Twitter and retweeted an old tweet, adding, "And again. Sigh." The former tweet from Goldsmith referred to an experience she had while in Saudi Arabia. An elderly woman who was fully covered in Saudi Arabia lamented that young men were following and harassing her.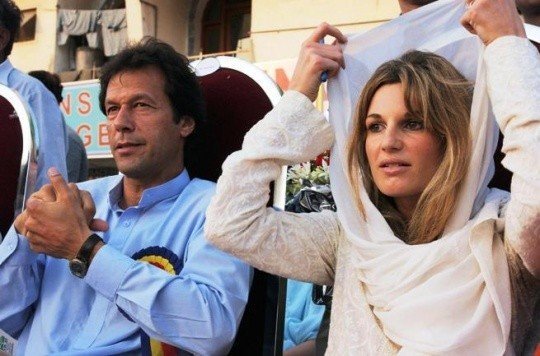 PM Khan's former wife added that the woman wore an abaya and a niqab. More so, "the only way to get rid of them [young men] was to take off her face covering." Back in April, she had tweeted, "The problem is not how women dress".
As with the tweet posted in April, it was also in response to the prime minister's comments about women's clothing and the "temptation" it creates.
On a side note, a safe return home every day should not be an achievement for a woman regardless of her 'dressing'.
PM Imran Khan's victim-blaming statement
Khan once again made rape apologist remarks in an interview with "Axios on HBO" with Jonathan Swan, which aired at 3 am PST on Monday morning. When discussing the ongoing sexual violence in Pakistan, PM Khan was blatantly quoted saying, "If a woman is wearing very few clothes, it will have an impact on the men, unless they are robots". Moreover, he emphasized, "It is just common sense".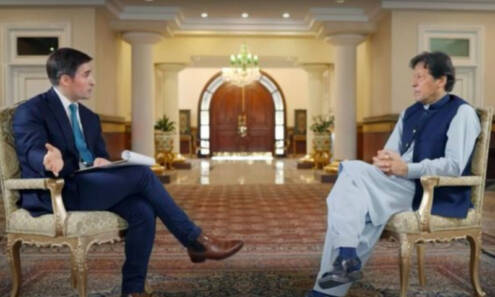 Swan asked him about his previous comments pertaining to rape and vulgarity. Justifying his absurd remarks, PM said that it is "such nonsense". He added, "I said that the concept of purdah is to avoid temptation in society. We don't have discos here, we don't have nightclubs. It is a completely different society, way of life here. So if you raise temptation in the society to the point and all these young guys have nowhere to go, it has consequences in the society".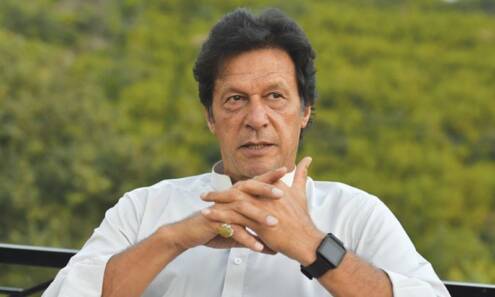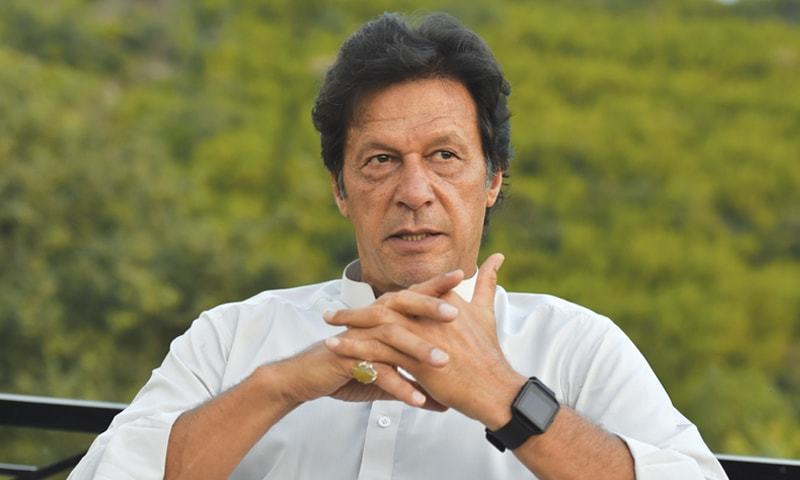 When Swan prodded if a woman's clothes can provoke sexual violence, PM responded, "It depends on what society you live in. If in a society people haven't seen that sort of thing, it will have an impact on them. If you grow up in a society like yours, maybe it won't have an impact."
In April, during a question and answer session with the public, Khan blamed fahashi (vulgarity) as the root cause of the surge in rape cases and sexual violence in Pakistan.
The former wife of PM criticized him back then as well when he blamed women for their "inappropriate" dress for a rise in sexual harassment and rape cases. "The onus is on men," he said as she quoted a verse from the Holy Quran.
What do you think of this story? Let us know in the comments section below.