British screenwriter and documentary producer Jemima Goldsmith on Wednesday called out her ex-husband, Prime Minister Imran Khan, for linking sexual abuse to fahashi (vulgarity).
The former wife of PM criticized him after he blamed women for their "inappropriate" dress for a rise in sexual harassment and rape cases during a question and answer session with the public on Sunday.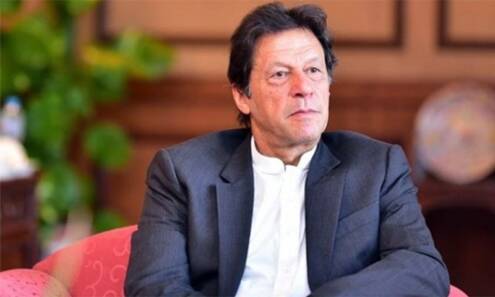 During the telethon, a caller asked the premier what his government is doing about rising sexual violence particularly against children. PM Imran, in his response, blamed fahashi as the root cause of the surge in rape cases and sexual violence in Pakistan.
An uproar stirred up on social media soon after his comments. Many called out the PM for his insensitive remarks. In addition to this, the international media also picked up on the premier's comments linking the incidence of rape to obscenity and women's modesty. Subsequently, one article caught the eye of Goldsmith, the ex-wife of PM.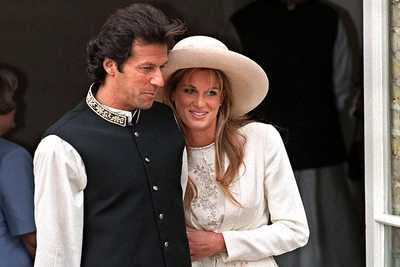 She quoted a verse [24:30] from the Holy Quran: "Say to the believing 'men' that they restrain their eyes and guard their private parts. That is purer for them. Surely, Allah is well aware of what they do."
'The onus in on men,' Jemima maintained
"The onus is on men," she wrote on Twitter, sharing a Daily Mail story headlined, 'Pakistan PM Imran Khan blames how women dress for rise in rape cases'.
Goldsmith said she was hoping that the remarks were "misquotation" or "mistranslation". She added, "The Imran I knew used to say, 'Put a veil on the man's eyes, not on the woman.'."
However, it seems as though rape apology persists in the country. Unfortunately, this is not a 'misquote' or 'mistranslation', as a matter of fact, the same has happened in the recent past as well. It may be recalled that the nation urged the government to remove CCPO Lahore who gave similar victim-blaming remarks in the case of the Lahore motorway gang rape. But no action was taken, and now, our premier has said the exact same thing.
Such ignorant statements only further traumatize and silence the survivors of sexual violence. Blaming the victims dangerously provides justification for the increasing sexual crime rate in Pakistan.
If this is what the holder of the country's highest office believes then who can women turn to? PM's views on this subject are shockingly insensitive and outright harmful to the women's movement in the country. A safe return home every day should not be an achievement for a woman regardless of her 'dressing'.
What do you think of this story? Let us know in the comments section below.