J. was established in 2002 with the philosophy of reviving our heritage and for the love of our culture, it has become one of the most recognizable brands in South East Asia. Its wide network spanning over the world with 20+ international outlets across US, UK, Australia, Canada, New Zealand, South Africa, Saudi Arabia, UAE and Qatar, while having a network of 100+ outlets across Pakistan.
J. proved itself to be a versatile brand and the leading Perfumer in Pakistan. With exquisite scents ranging from Oriental to French, for both men and women, J. has also made a reputation of collaborating with influential personalities and introducing the concept of signature fragrances in the country.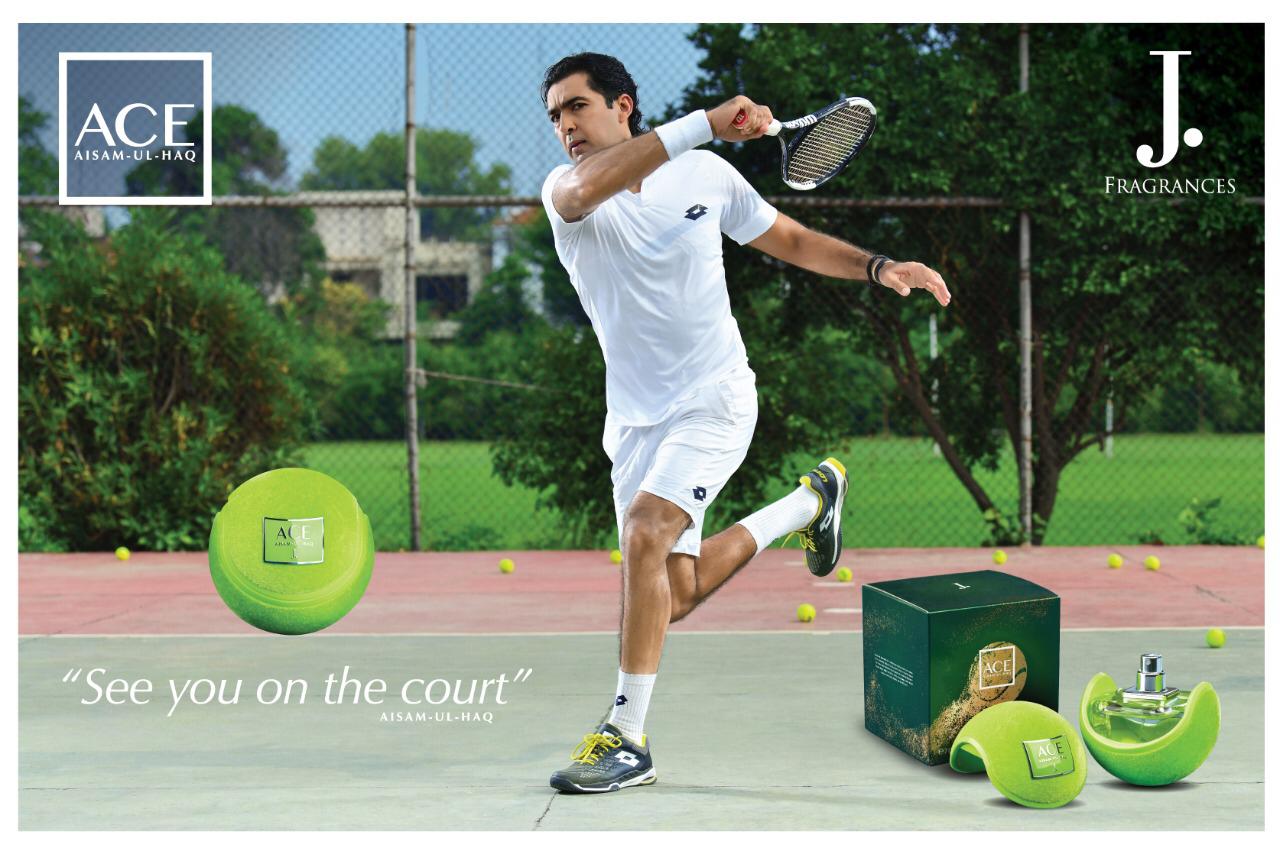 ACE inspired by Aisam ul Haq is the new addition to the unparalleled perfume range of J. Fragrances. A substantial amount of buzz had already occurred even before it was launched.
"It only seemed right that a global icon should represent us," said Ahmed Ali, Group Brand Manager at J. "Aisam ul Haq is a gentleman who became a global tennis sensation and an inspiration to everyone who aspire to take on the world, and win."
This fragrance encapsulates the spirit of his personality. Top of this fresh and lively fragrance entails red fruits, pineapple, citrus and mojito fusion accords. Intense aromatic notes and rose animate the heart of the fragrance whereas musk and patchouli adds warmth to this luxurious experience at the base. Bottle of the fragrance is perfectly designed as a tennis ball to relate with the star.