It all began when renowned singer Jawaid Ahmad called out the Coke Studio founder Rohail Hyatt for his comments about modest dressing while lending support to Prime Minister Imran Khan.
Hyatt was severely criticized on Twitter after he backed up PM's insensitive comment. He shared that the latter's statement on rape had been taken out of context.
The former Vital Signs member wrote, "I believe Imran Khan's words have been taken out of context and a big ruckus is being created by the so-called champions of freedom and liberty." According to Hyatt, Khan was in fact, 'clearly' condemning rape.
He further went on to add that as a father, he would give the same advice to his child to be "mindful of how you dress in our society".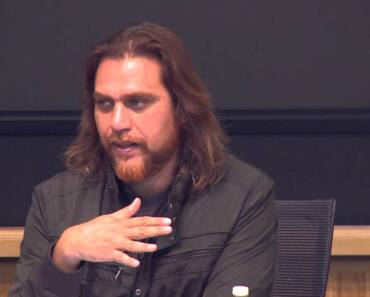 Justifying his statement, he clarified that not because he was putting the blame on the victim, but because he cared about the safety of the person the advice was being given to. More so, Hyatt believes that a 'certain group' only means to attack Khan by labeling him as 'right-minded'.
Among many, the singer turned politician Jawad Ahmad too called Hyatt out. "Why are you talking stupid? Will you tell us which dresses are modest and which are not?" the Mehendi singer lashed out. In addition to this, he asked him whether he would get into his child's wardrobe and decide which dress she can wear.
Adding fuel to the fire, Hyatt responded, "Because I am stupid. Since you're wise, you can say wise things. See there's balance in the universe. Something to be appreciated perhaps?"
It did not stop there…
In response, Ahmad concluded that Hyatt's argument was just juggling words.
The argument further went bad…
Ahmad believed the ex-Coke Studio producer was only confusing people.
Eventually, after exchanging loads of more tweets, Ahmad rested his case by posing the same question to PM.
PM Khan's statement
In a recent telethon, Khan blamed 'fahashi' [obscenity] for the rise in sexual crime against women and children in the country. More so, he described this obscenity as a Western and an Indian import. Not only did he link the pervasiveness of obscene behavior to sexual crimes but also implied that these can somehow be 'prevented' if women observe 'purdah'.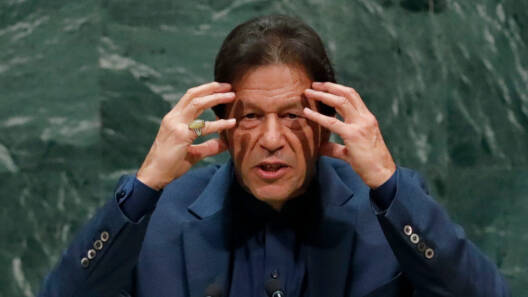 To quote his exact words, 'purdah would lessen the temptation of those who lack willpower.' Resorting to the rampant victim-blaming culture, our PM framed the narrative of sexual violence in a way that places the responsibility of doing more on women. Meanwhile, the nation demands an apology from the PM.
Jemima Goldsmith also called out her ex-husband, Khan, for linking sexual abuse to fahashi. This is not the Khan she knew, Goldsmith expressed her dismay.
What do you think of this story? Let us know in the comments section below.