Flip your time capsules back by about 15 years and try to remember cricket of that time. Two teams doing the best they can to get the better of each other primarily with skill. Media outlets were limited. Fans either queued to watch the matches at stadiums or were glued to their television sets, often waiting for the satellite connections to get better, or following it on the radio in voices that could put some to sleep. Things were simple, they were one dimensional.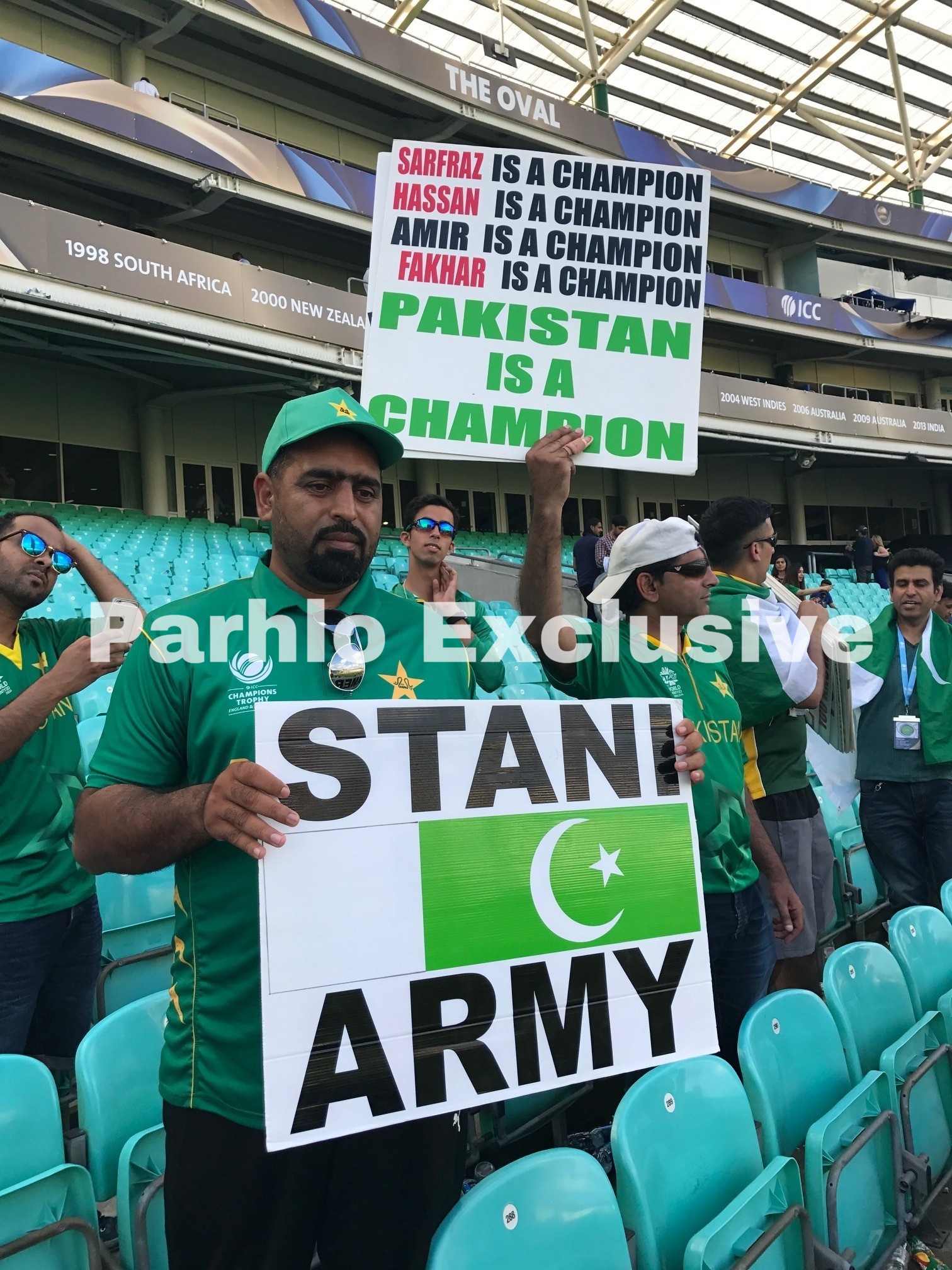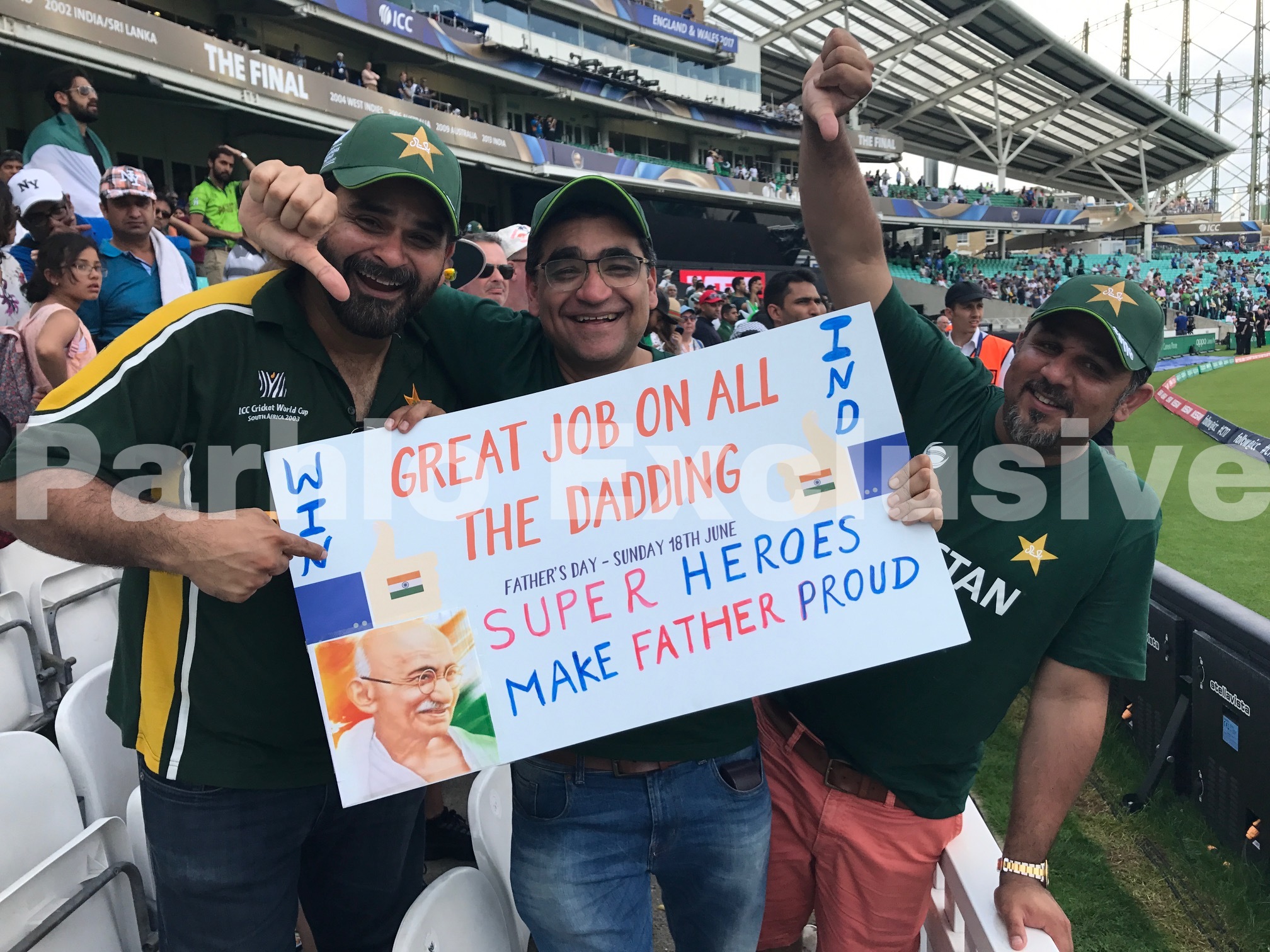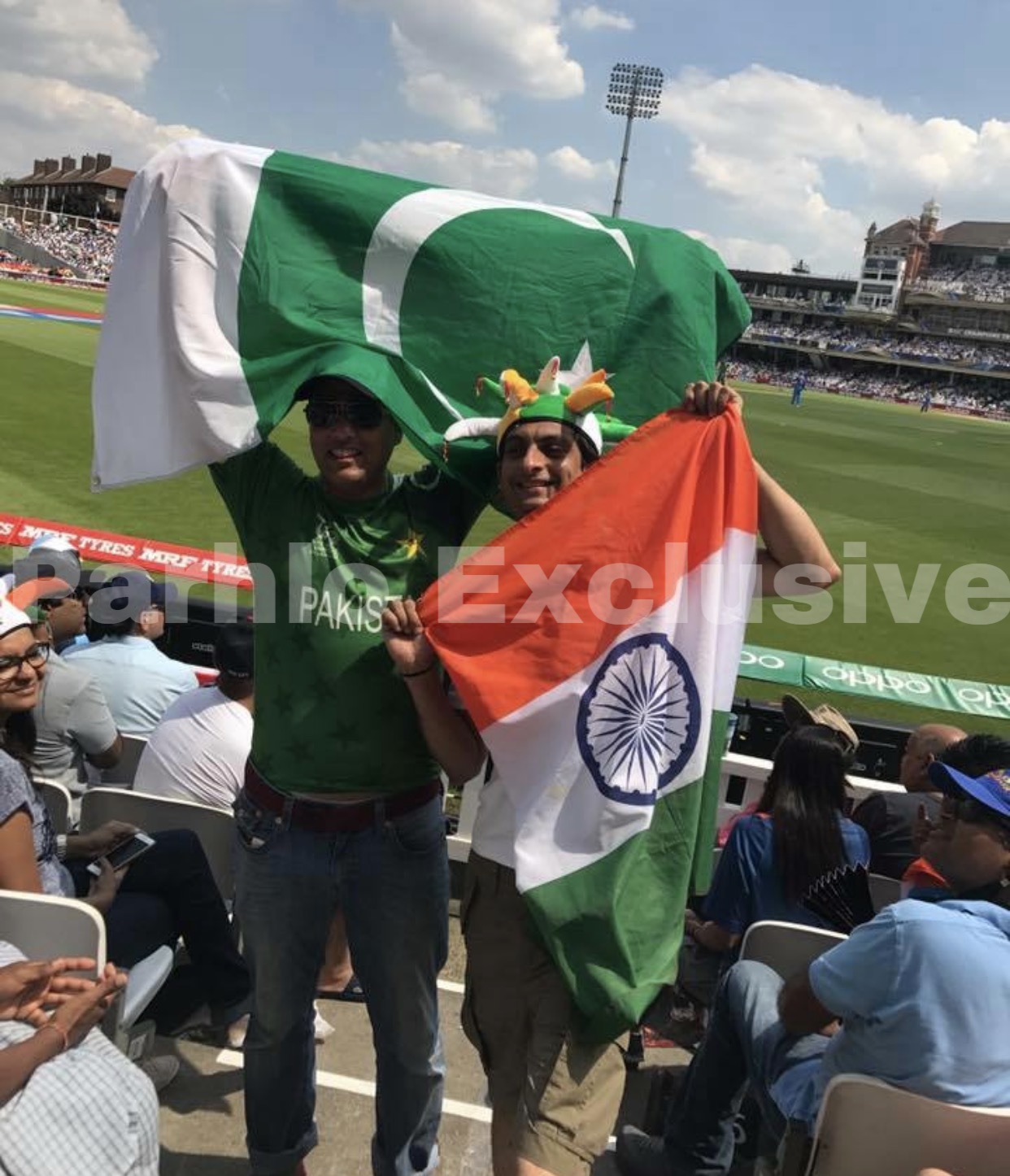 A lot has changed now. The consumer of this sport has assumed the real power to influence things, people and outcomes and now has the ability to watch and interact 'at will' with any fan, player or board on any device, anywhere in the world. Encounters that start in the physical world continue on to live way beyond in the digital world. Naturally, the India-Pakistan arch rivalry is no exception to this evolution and it continues to take on its own form of countless social forums, TV shows, and print media. Messages, videos, memes routinely travel across the border in no time and warlike symptoms come out even before a single ball has been bowled. In the latest edition of the India-Pakistan finals of the Champions Trophy 2017, comments by Virender Sehwag, Rishi Kapoor, Aamir Sohail took center stage and added unnecessary fuel to what was expected to be a heated match-up anyways.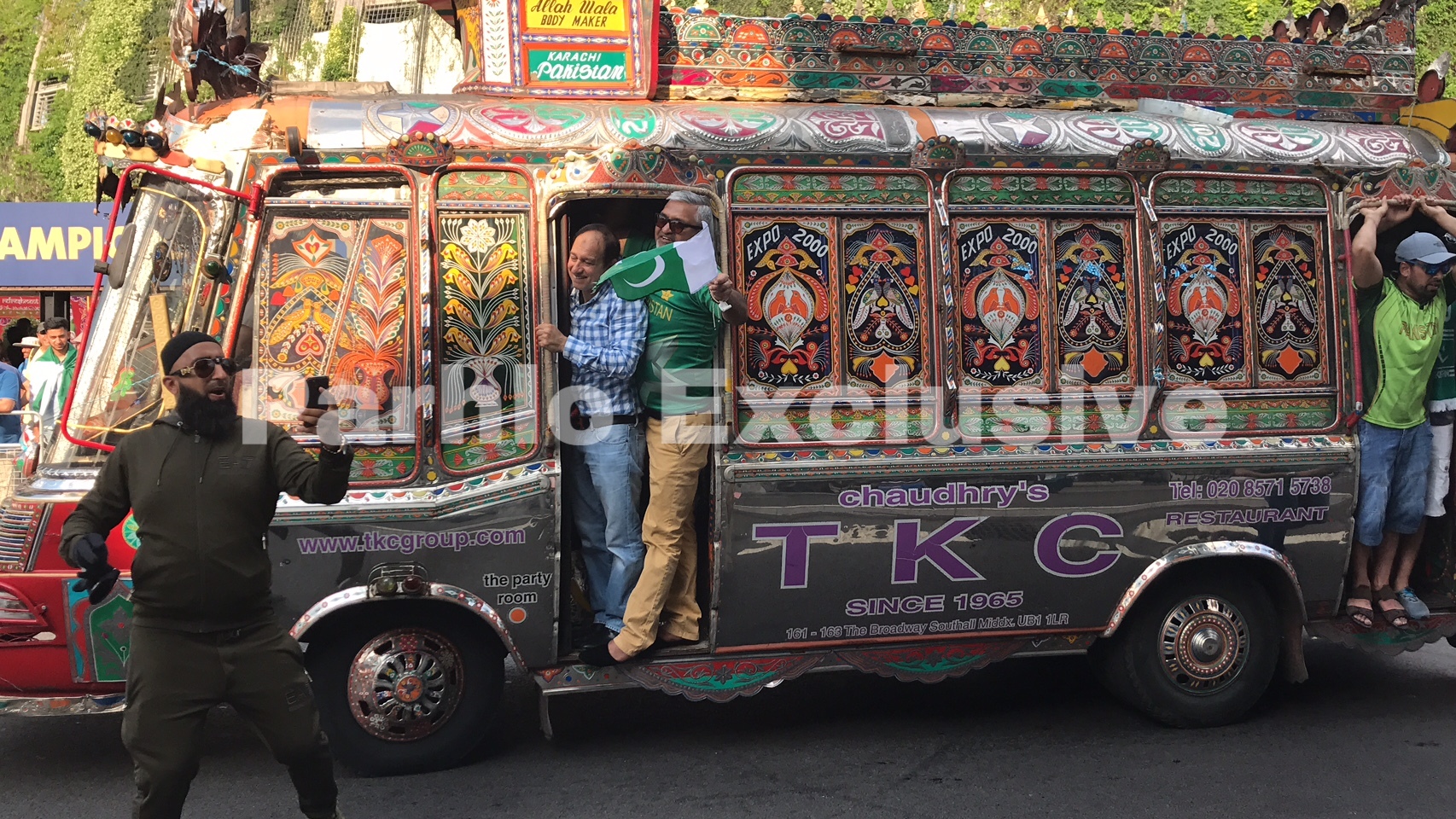 Oval this time was different. Things, that are usually in India's favor just did not go their way that day and Pakistan convincingly shattered their hopes of taking up the coveted trophy. Fans, in typical fashion, took it upon themselves to play their part, to rip at each other. As expected, 'Mauka Mauka' met with a lot of criticism and was appropriately and finally shunned by 'No Issue Lay Lo Tissue' from the Pakistan's side after the match. And while all these exchanges look seemingly normal and expected, one unusual moment of banter was very different this time. It came from a Pakistani fan and it was directed not towards the Indian fans, but towards the Indian captain Virat Kohli.
The moment came in the first innings of the match when the Pakistani batsmen were hitting the Indian bowlers all over Oval. A shout out came from the crowd that said, "Kohli – Nahi Hota Tujhse Chase". This immediately became a viral sensation with the Pakistan camp and started to fill Twitter feeds, WhatsApp messages, YouTube videos, poetry pages and even leading television shows across Pakistan.
If you don't have a background on this comment, "Kohli Nahi Hota Tujhse Chase", watch the video below:
Kohli Nahi Hota Tujhse Chase 😃😂😁😀

Gepostet von Hamza Ahmed am Sonntag, 18. Juni 2017
What is so special about his seemingly simple, yet so powerful phrase that is breaking the internet, at least on the South Asian side, anyways? Parhlo tracked down the man behind this inspiration, Javaid Iqbal and he for the first time, tells the story of what went down that day.
Meet Javaid Iqbal, the guy behind the trend, "Kohli Nahi Hota Tujhse Chase"
Javaid, you have broken the internet with this comment. Please tell us about the experience? How did the whole thing happen? What was going through your mind when you did this?
'It was surreal how it all came together. Being at the oval for the final was not even on the cards for me. I had been invited to a conference to speak on the future of technology in higher education in London that week. As the week progressed, Pakistan got stronger and stronger and before we knew, we were in the finals. A close friend, Shiraz Najam flew into London from Chicago and arranged tickets so I extended my stay to watch the match at the Oval that Sunday. At dinner, the night before, two London-based childhood friends, Bobby Khan, Waqas Fehmi and I were passionately discussing the evolution of cricket and the fact that while Pakistan seemed to have missed the success boat coming into the competition, their performance after the first match against India was truly inspirational. And while Indians had been beating us in tournaments for quite a while now, every law of average, plus our gut, plus our instincts, plus our wishes suggested that Pakistan was going to take this. As I was leaving the restaurant, I said to Bobby that enough is enough. This is ours tomorrow. We parted ways on the same page that no matter what happens, Pakistan will take the lost glory back. That was the first bit of inspiration before the match.

On the morning of the final, the tube journey leading up to the station and the walk to the Oval was full of Indians and Pakistanis going about their unique styles of celebrations. Comments were flying, emotions were high. Was a good warm-up to the banter that was going to happen during the day. Once at the Oval, we were met with thousands of screaming fans and hot weather (which, probably added fuel to the anger). The Pakistanis in the crowd were a mere 15-20%. It was a sea of blue with some sprinkles of green. Yet, the green jiyalas were at it as usual and made sure they stayed at it throughout the match. Every Indian chant was met with one from this side and the show went on.

Soon, Pakistan started to put runs on the board. Almost immediately, you could see the Indian fielders getting anxious. Wickets were just not coming by and they tried every tactic and field placement in the book. At a water break, two friends, Haidar Waheed and Sadiq Iftekhar who were visiting from Karachi and were sitting in the front row invited me up front as the seat next to them was empty. Moments after I took that seat in the front row, the field placement changed and Kohli came on to field at the boundary right by us. The Indians in the crowd greeted him with happy chants and praises. And rightfully so, after all, he is their hero and one of the best batsmen in the world. We all joined them in the praise. I immediately took a picture with my phone camera and sent it to friends on some WhatsApp groups that I was right by Kohli. Umair Ansari, a friend from New York in one of the groups said, 'Aik do suna do isay'. I smiled at first and then thought, why not. How often does one get a chance to address the Indian captain at a crucial point of a crucial match when everything is on the line? I looked at him again and realized that something seemed off. He typically comes across a calm person in command in most situations but that day, he had a sense of helplessness on his face and he looked like a guy who had tried everything but nothing was working in his favor.

As I was mulling on what would be the most appropriate thing to say to him, given this brilliant chance, I glanced at the scoreboard and saw thought to myself that no matter how good a batting line-up India has, where the match was at the time and the body language Indians were carrying at the moment, there is no way they will be able to chase this total. At least not that day as Pakistani bowling firepower was way ahead of them. Keeping these things in mind, and all the years of cricketing behind me, and knowing very well that timing is everything in life, I flipped open my phone's video camera and shouted the very thought as loud as I could with a hope that it will reach him loud and clear. I am pretty sure that it did. Did it stick to his head or he ignored it, only he can tell.
Did you know that this will go viral?
Not at all. The intent was to send this to friends and family and have a little fun with it. What surprised me was that within 15 minutes, I started to get messages from the same people on these WhatsApp groups that they were getting this video back from random groups they were on and that it had gone viral not only on WhatsApp but on YouTube, Facebook and Twitter as well. I guess it resonated with people's emotions at the time and the timing and the context of the video, the size of it, the pun it intended and the message it sent was just right.
How great do you think this victory is for Pakistan? And do you think your comment helped?
Oh, the victory is huge. Beyond huge if you try to understand what it represents. It helps us regain our confidence and sets us on a path of further excellence. I believe winning the trophy was the easy part. The harder piece is to own the trophy and maintain this level of form and positive energy towards the future. And about my comment helping, well, if Kohli heard it the way I intended for him to hear it, and if it played in his head while he was batting or commanding his batting line-up to bat, then it would make be a very happy man. But I am sure it's not true. Kohli must hear things like this all the time. Pakistanis on the other hand probably don't hear things like this said to Indians by us at a time like this all the time. Hence they are truly having fun with it and I am happy I was able to contribute towards their happiness.
If you had one more message to send Kohli, what would that be?
I think I will let this one sink into them first. There is already a rift in the Indian camp with Kumble's resignation and etc., so it will be interesting to see how cricket in Indian will progress. But there were too many subliminal messages embedded inside this chant and the taste of sweet victory plus the feeling of the monkey off our back about beating India in tournaments is good enough for me for now. But, if I had to give him a suggestion, I would say do more for the betterment of cricket between India and Pakistan. All the banter aside, International cricket in general and the subcontinent cricket, in particular, could use more India-Pakistan cricket and Indians, with the influence in the ICC, can make a very positive impact towards this. They can start with the IPL as someone jokingly said that IPL prepares Indians for everything but the Pakistani bowlers.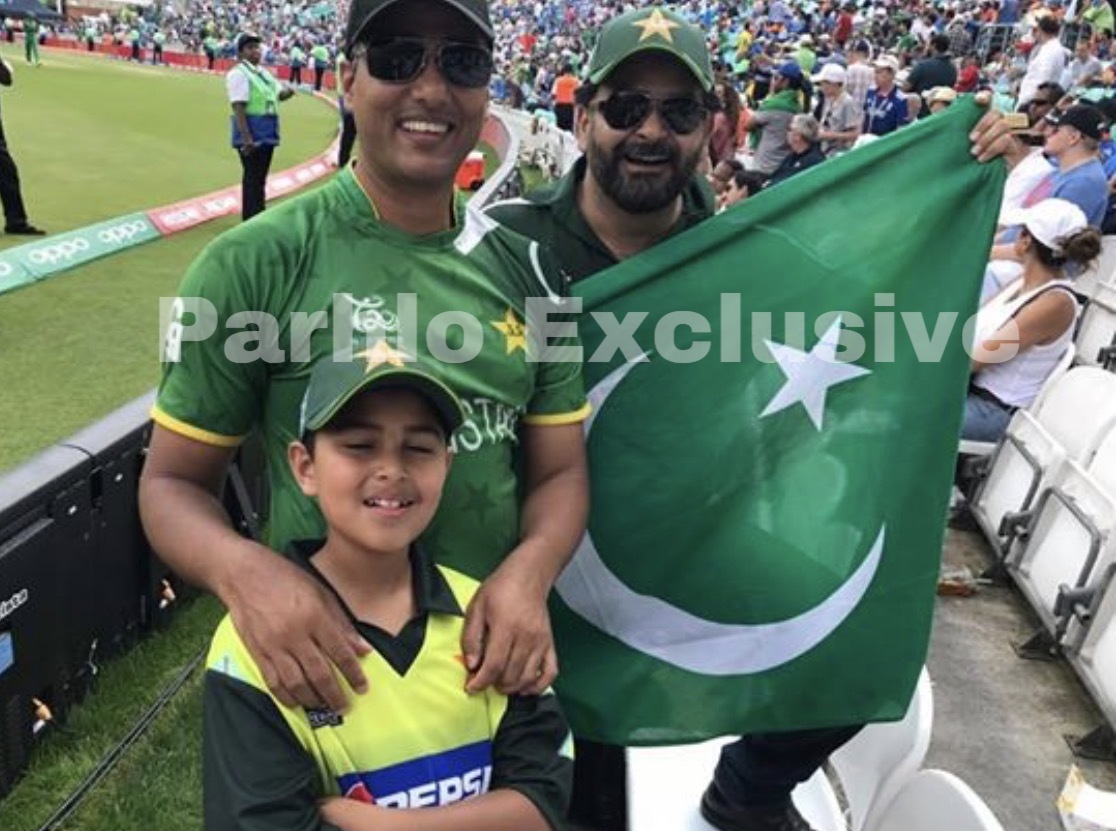 Fans are insanely influential; the 12th man of a team and Mr. Javaid certainly proves it
This incident tells us about the power of the audience and how the crowd can influence so much. Not only the match is played by two teams but their fans are equally involved in their respective roles. It shows you how a simple chant by a fan can go down in making an impact of this magnitude. It's been loved by Pakistanis all across and further adds spice to the cutthroat rivalry we already have with India. If Virat Kohli heard it in the way he should have heard it, then we hope that it stays in his memory for a long time. Something tells me that the Pakistani fans will not let him forget this 'Mauka'.
We managed to find some of hilarious tweets and jokes made around this comment and if you need to view more funny content related to it, make sure you check out the official page – Kohli: Nahin Hota Tujh Say Chase. This crazy comment remains one of the highlights of the Champions Trophy final between Pakistan and India and it's been a sensation with Pakistani people. So, follow the official page to keep up with the memory of it!
Pakistanis are going crazy with this phrase… Here are the best reactions!
"Marhoom ke akhri alfaz kya thay?"

"Kohli nahi hota tujhse chase." #PAKvIND

— Tauseef (@Tauxeef_mirxa) June 21, 2017
Hiding from serial killer
Omg gonna die if he finds me
Killer: Kohli
Me : Nahi hota tujhse chase ??

— ?? (@Sheeraz41) June 21, 2017
Rishi and Sehwag are equally disgraced
But still
Kohli nahi hota tujhse chase! 😂😂

— 👻 (@Insaan_hoon) June 21, 2017
neutralization is the reaction of acid with base
KOHLI NAHI HOTA TUJHSE CHASE

— Rana Talha Asfar (@RTAluvzAfridi) June 20, 2017
Idk how many times will you repeat this phrase,
KOHLI NAHI HOTA TUJHSE CHASE,.

— rer (@coldlaava) June 21, 2017
This my bag not your suit case,
Kohli tujhse nahi hota chase.

— sherry?? (@LeMeSherry) June 21, 2017
P.S: Didn't want to stay behind in this race #KOHLI NAHI HOTA TUJHSE CHASE 😂

— Nayab Khan Lodhi🇵🇰 (@nayaxhan) June 20, 2017
https://twitter.com/iMangoPakistani/status/877262147084070913
It's not a bad life it's just a phase

KOHLI NAHI HOTA TUJHSE CHASE

— Rana Talha Asfar (@RTAluvzAfridi) June 20, 2017
Pakistanis simply being Pakistanis… Let's just thank Mr. Javaid Iqbal for giving us a token of laughter and being with us during our Facebook live session. Absolutely nothing against Virat Kohli, it was taken on a light and positive note.