First of all, let's start off with who on earth fakes someone's death only for the sake of views and enhancing followers? The obsession with TikTok is evidently getting out of hands. Recently, Pakistan's leading TikTok star Jannat Mirza slams and share her two cents on the Adil Rajput fake death video.
TikToker Adil Rajput's wife uploaded a video on Tuesday morning that immediately went viral. In the video that she uploaded on her husband's TikTok account, she could be seen weeping and mourning as she announced to Adil's followers that he has passed away in a road accident.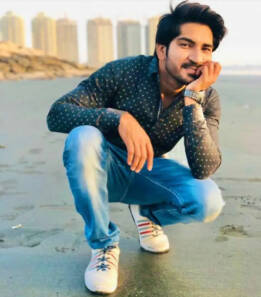 Of course, the news came as a shock to many people and it spread like wildfire all over social media. Later, when followers found him alive, people lost their temper and demanded higher authorities to take legal action against Adil and his wife for exploiting human emotions.
Turned out that the wife pulled off a prank in order to increase the followers. What a cheap stunt! Keeping in mind that the couple already has millions of followers, it was really absurd of them to pull off such an act.
People loved them for the hilarious videos they used to post on the popular video-sharing app but now they seem to vociferously condemn what they are terming as a malicious attempt to gain followers and views on the app.
Moreover, the lengths that people go to just for the sake of followers and likes is beyond anyone. What a shame.
Jannat Mirza slams and shares her disbelief over the death drama
For those living under the rock, Mirza is quite famous for her videos with more than 7 million followers on TikTok. Not only this but she became the number one TikTok star of Pakistan last year with the highest number of likes and followers.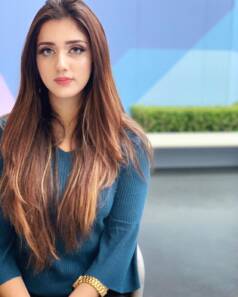 Anyhow, so coming towards what she has to say to Adil's wife Farah, the 20-year-old Jannat slams and shares her disbelief over the entire fake death drama of Adil. "She pulled off a very disgusting prank, announcing her husband's death on TikTok," Mirza says.
She adds, "God forbid any such thing happens to him. May God grant him good health. However, nobody should joke about dying." Well, she isn't exactly wrong, is she?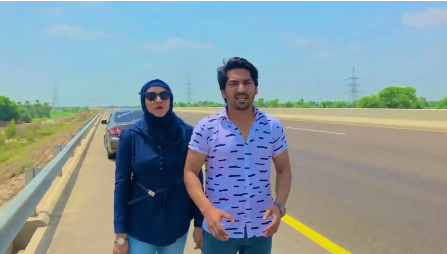 "And if you guys have to say that 'He got in an accident and is injured', so first of all, no wife in her right mind would go around make a TikTok video when she hears the news of her husband dying. I cannot believe this."
"The moment I saw the video, I figured that it is all for fame. This was a very disgusting prank. So please stop with these cheap stunts and absurd pranks," she further says.
We could not agree more!
Check out the video here
It seems like people will do just about anything to gain cheap popularity. With so much going around these days, the public is already on edge and fearing for their safety. It was downright insensitive to fake his own death and spread such obscenity.
What do you think of this story? Let us know in the comments section below.