TikTok star Jannat Mirza celebrated her 21st birthday with her closest friends and family. The celebration was kept lavish and grand. Here is a sneak peek into it.
Mirza is quite famous for her TikTok videos. She reached fame by producing content that involved Bollywood sync and slow-motion videos. Pakistanis absolutely love that content. Her TikTok account currently holds over 15 million followers and her Instagram account has over 2.6 million.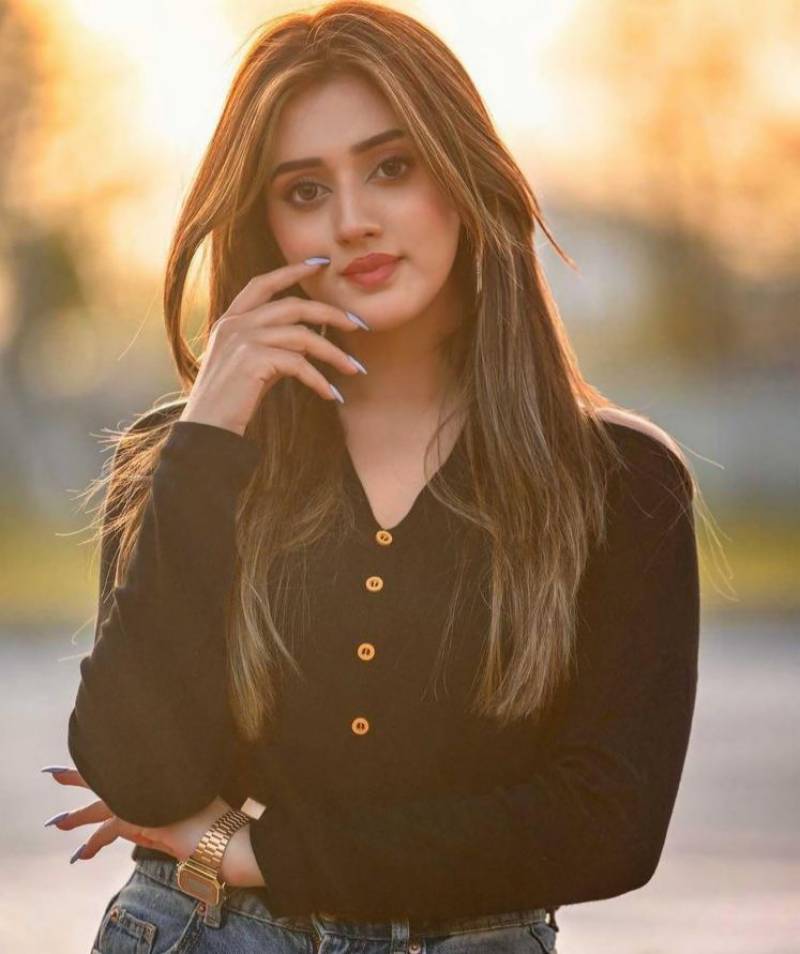 Without a doubt, Mirza has achieved huge success in a very short time. She had already stepped into the world of modeling and acting in the Pakistan entertainment industry. Her charismatic beauty brought a huge fan following to her. In fact, her popularity even reached the Japanese advertising agencies, where she also received offers to serve as a model in Japanese advertising.
Jannat Mirza recently celebrated her 21st birthday with her family and friends. The TikTok star turned to her Instagram account over the weekend to share photos from her flower-filled birthday bash.
"Best Surprise Ever! Thank you, Umer Butt," captioned Mirza alongside a thread of photos she shared with her fans. Mirza was pictured holding two tiny bouquets from Umer Butt in one of the pictures. Another snippet showed her holding a huge bouquet with her initials on it. Besides the scrumptious cake and beautiful decor, Mirza looked super pretty in stylish attire.
Have a look at these!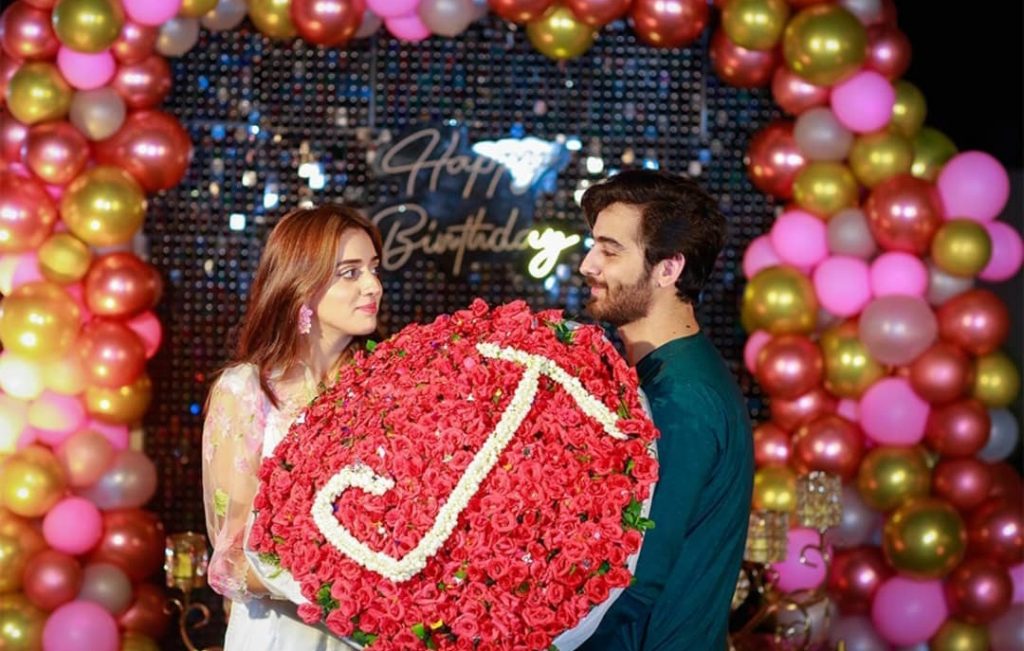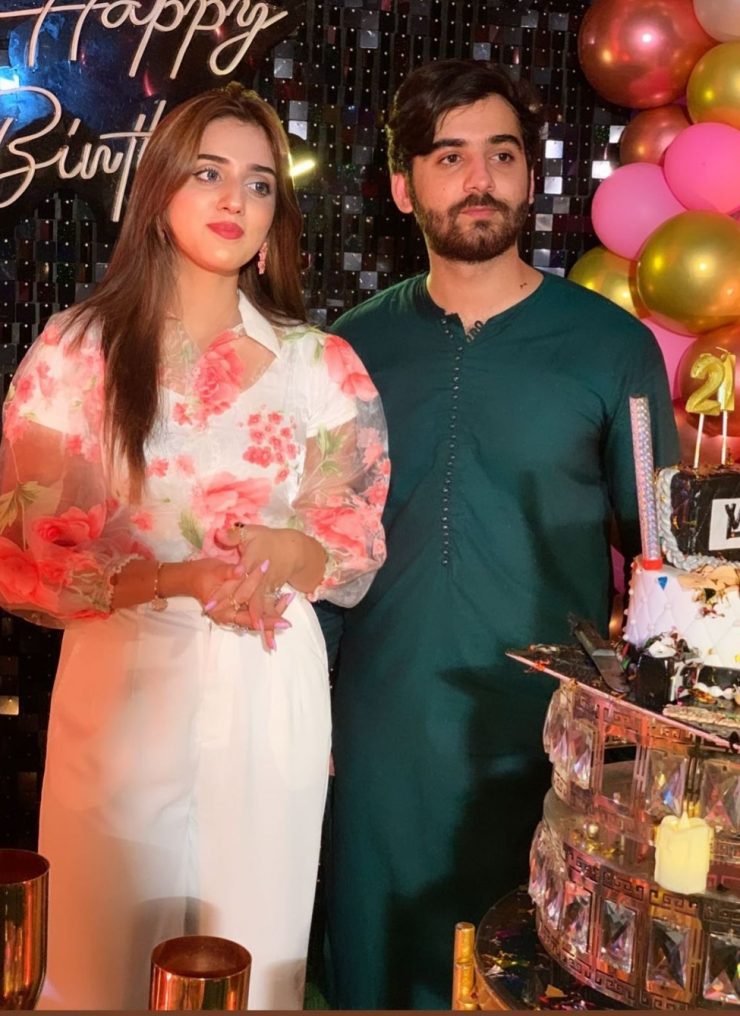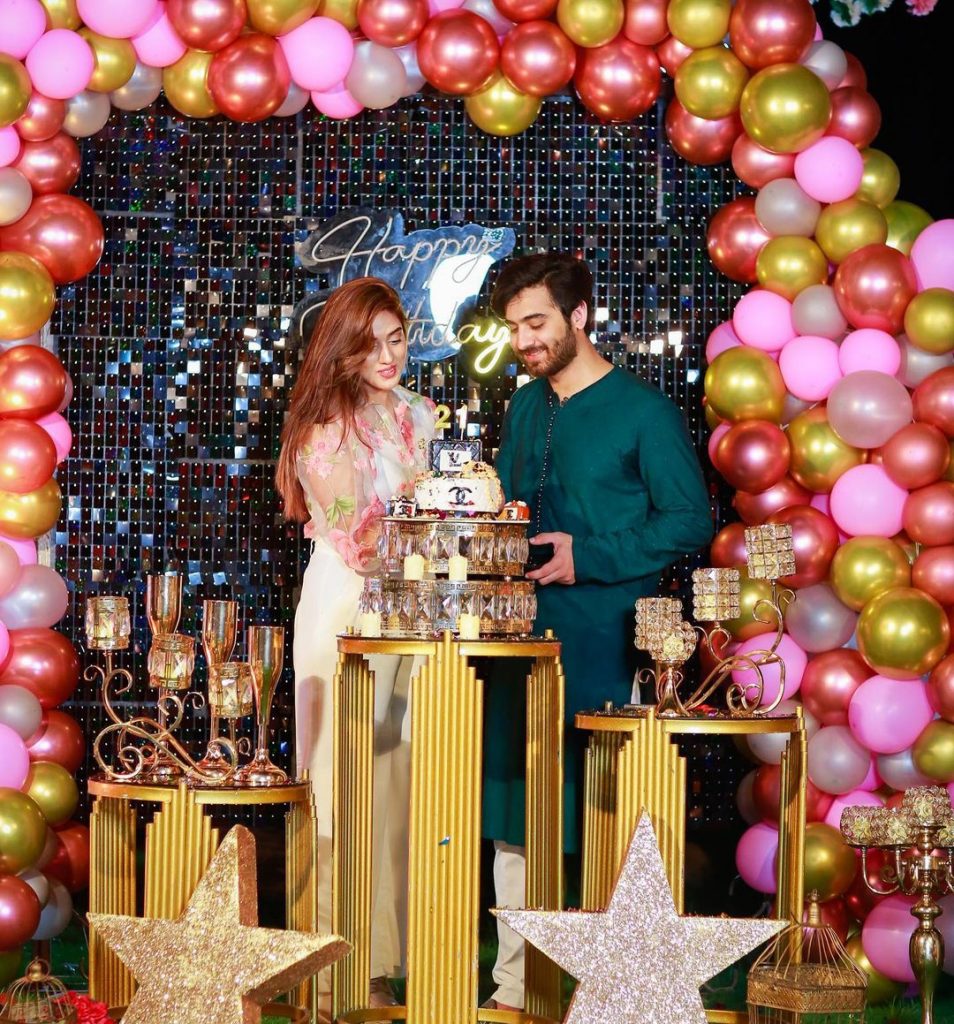 According to the photos, the two changed into new outfits. Butt changed into a classic black and white suit, while Mirza donned a shimmering black gown. The 21-year-old cut a splendid five-tier cake. In addition to the band playing at the event, there was a sign outside the venue that read "no gift, no entry".
Check it out
Back in May, there were rumors of Mirza and Butt getting engaged. Mirza recently turned to her Instagram to post pictures of the couple beaming. Dressed in all white avatars, both the stars look stunning as they posed candidly.
As soon as the pictures surfaced on social media, it was being speculated that Mirza and Butt might have made their rumored relationship official and gotten engaged.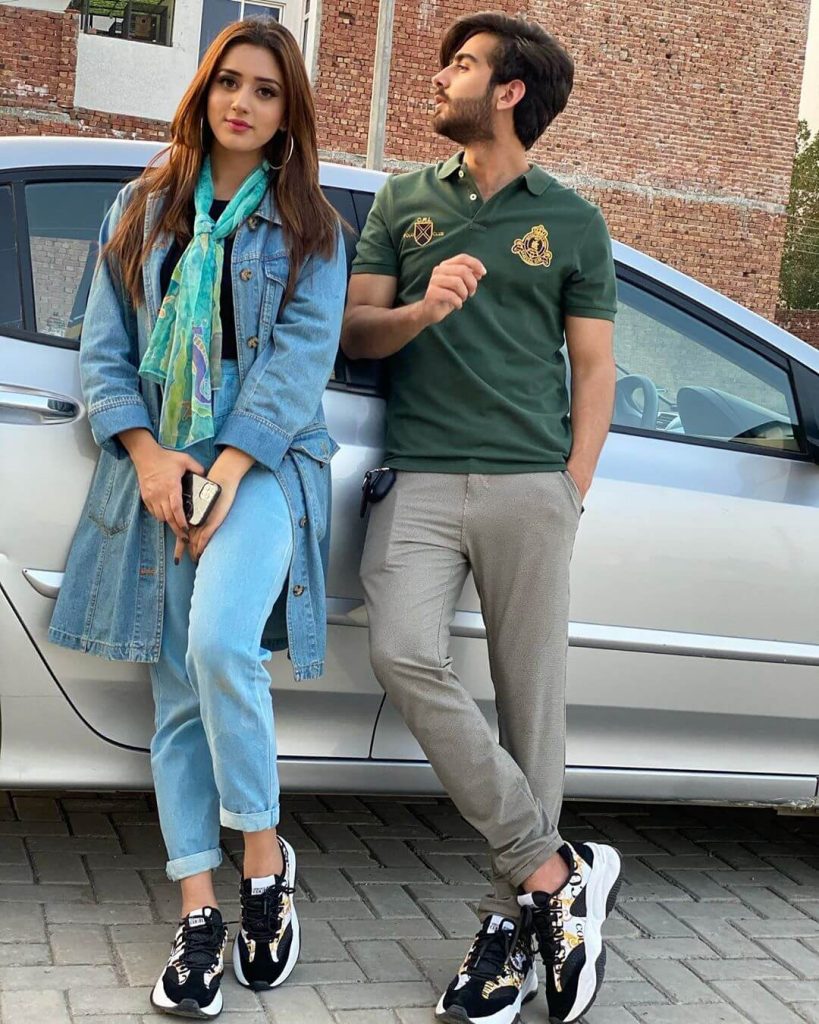 Butt is a popular 24-year-old TikTok figure with more than 2 million followers on the video-sharing app. He and Mirza were rumored to be dating, however, neither of them confirmed the hearsay.
The two of them have been spotted together on multiple occasions and a couple of TikTok videos. They were earlier also spotted at the wedding of Mirza's cousin where she effortlessly stole the spotlight!
What do you think of this story? Let us know in the comments section below.