Filmmaker Jamshed Mahmood, who previously came forward with claims that a "media tycoon" raped him 13 years ago, naming Dawn CEO Hameed Haroon as his alleged rapist, has decided not to fight the case any longer.
When Jami revealed his painful past many served their verdicts. His revelation brought many supporters who wanted justice for him. The supporters called out the mute and selective reporting of Pakistan, not wanting to include a media giant's name in their headlines.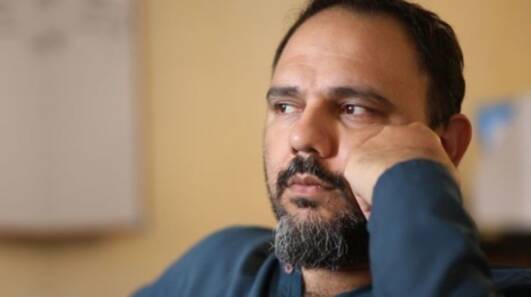 Jami has now, however, decided to step back from the Hameed Haroon case after struggling for justice since 2019. In a series of videos on Twitter, the Moor director explained his decision. It would be an understatement to say that he feels defeated after recalling how he sought assistance.
"I think it is better to back off since I'm fighting this alone. Or maybe I'm just thinking that way. You may feel as though you are the victim excessively when you are going through trauma," said Jami. But the fact remains that I have done all I can. Over the course of two years, I even tagged journalists and friends, sometimes even intentionally [publicly], so that people can at least see."
Jami opens up about his struggles
Affected by his #MeToo experience, he shared that he wants to move past it. In both the Lahooti and Dawn lawsuits, Jami has been very clear about how this will destroy him, especially since he is fighting this alone. Moreover, he said that even activists advised him to back down.
Jami even mentioned the names of those who listened to him and provided him with emotional support. He thanked the organizers of the Aurat Azadi March for taking a stand for him.
In his open declaration of defeat, the director said that he could not win this battle in this country.
"I've been destroyed. I had to evacuate my family. We had to leave Pakistan. I can't let my family suffer anymore. I tried my best." He could no longer do this because of threats to his family.
The director openly shared his sentiments of defeat saying he can't win this battle in this country, and how difficult it is. He thanked DW News for publishing and highlighting his story. He then listed all those journalists and activists that did stand with him.
He decided to do this for his mental health and the safety of his children. Lastly, he thanked all of those who supported him.
What do you think of this story? Let us know in the comments section below.