If you remember, last year we saw one really extravagant Master Tiles wedding. The son of Master Tiles' owner got married and the wedding stayed in talks for quite some time. It seems as though this year, it will be Jalal & Son's recent wedding events that will get all the attention.
Master Tiles owner's daughter and Jalal & Sons' son have tied the knot and as it appears, the elite Pakistani family wedding has become the talk of the town. Social media users have a lot to say about it.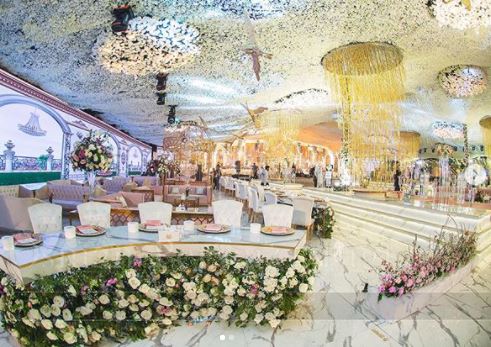 As soon as the pictures of Jalal & Sons' Mehendi event surfaced on the Internet, netizens were left jaw-dropped. Clearly, it was an extravagant and elaborate event.
Many Pakistani celebs also attended the Mehendi event. Singers including Rahat Fateh Ali Khan, Atif Aslam, and Abrar-ul-Haq were also present at the event.
Let's take a look at the top-notch and jaw-droppingly glamorous interior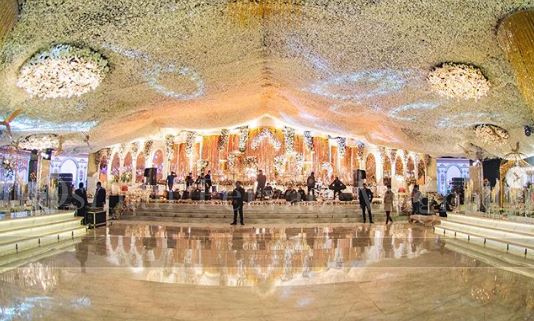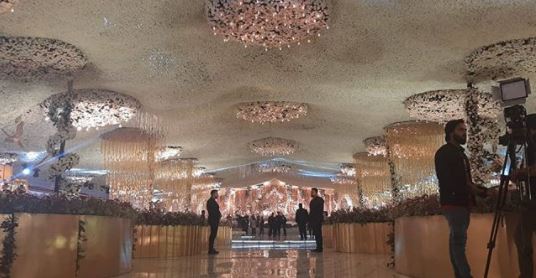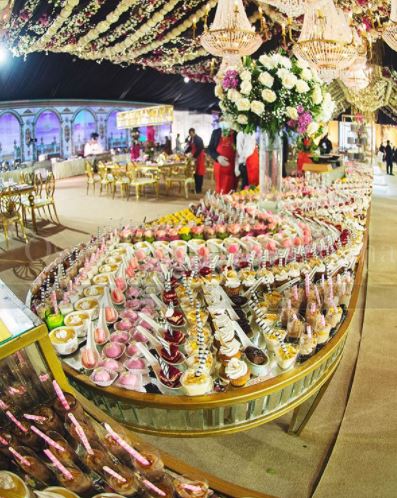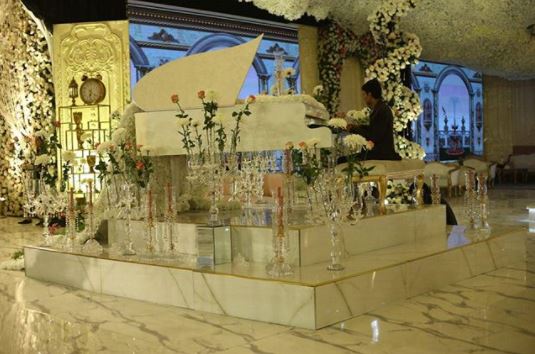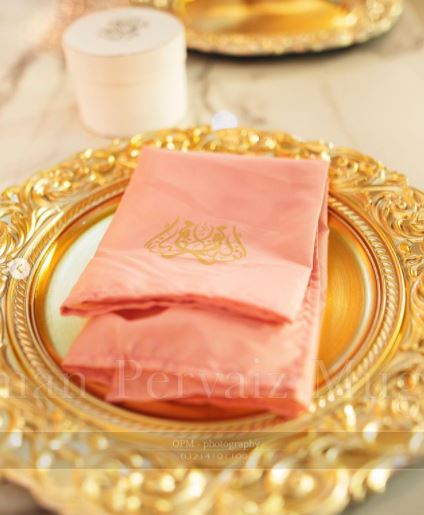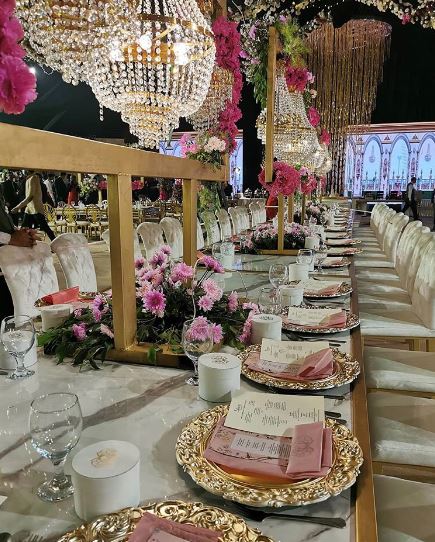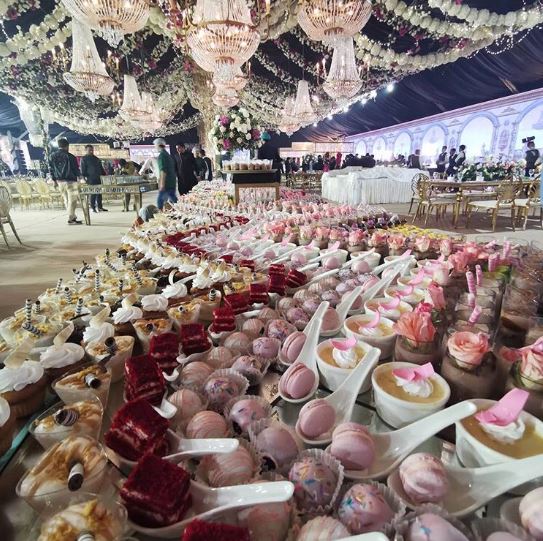 Here's Atif Aslam making a rare appearance with his wife at the big fat wedding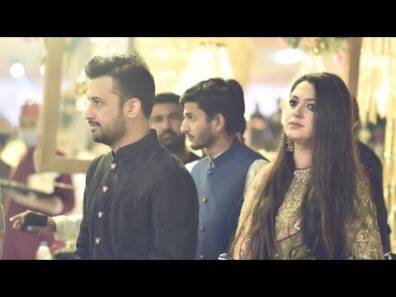 Rahat Fateh Ali Khan spotted singing at the wedding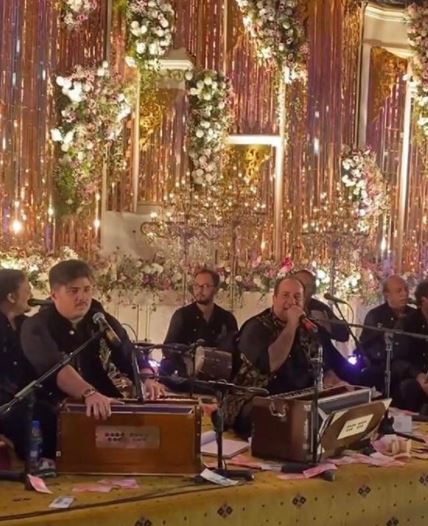 Also caught sight of Abrar-ul-Haq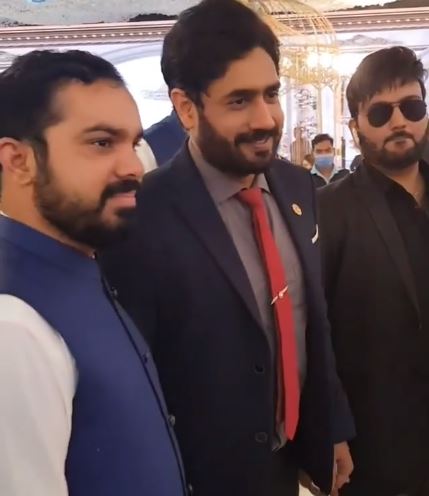 Whoa! That is definitely some over the top, big fat wedding.
As soon as the social media users caught glimpse of the grandly lavish event, they were quick to call them out for showing off their wealth. Many were quite furious over the expenditure which they could have instead spent on an orphanage or poor people who need help.
Jalal & Sons threw a big fat wedding in times when our people are facing financial troubles due to the pandemic. People are struggling with their basic needs, and seeing this extravagant wedding, netizens absolutely lost it. Well, of course, having such a lavish wedding in such an atmosphere was not going to make anyone happy. It is rather offensive, to be precise.
Here's how the netizens reacted
God knows how long it was… but oh so pretty!
Some called them out for violating SOPs
Wait… there's more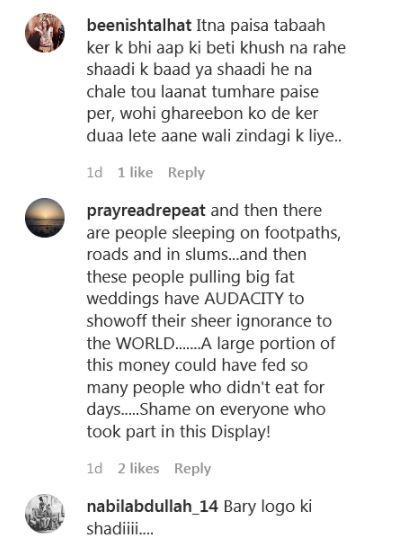 To some extent, we would say that these people really do make a point here. If you are so filthy rich, why not spend your excessive money on some good cause? Pretty sure the world is full of people who need help.
A simple lockdown wedding would have been enough, don't you think? Last year, Mukesh Ambani's son had the most extravagant wedding and Indians trolled them quite hard.
What do you think of this story? Let us know in the comments section below.