Disclaimer*: The articles shared under 'Your Voice' section are sent to us by contributors and we neither confirm nor deny the authenticity of any facts stated below. Parhlo will not be liable for any false, inaccurate, inappropriate or incomplete information presented on the website. Read our disclaimer.
If you thought our fellow Pakistanis lack credibility in achieving spectacular milestones, then you are wrong! Our Pakistani people finish a race apart in achieving milestones that simply classify as one's dream. It is a fact that people of Pakistan are capable of anything if provided the right guideline to showcase their ability and make it big.
We come across inspirational stories of Pakistanis doing incredible things on a daily basis. Despite all the odds looming large at our country's future, one can safely say that the future is bright as long as it is in the hands of these Pakistani people who continue to do great things.
Here's a story of a Pakistani guy from Quetta who made it in not one, not two but multiple IVY league schools of the world…. and needs your help now!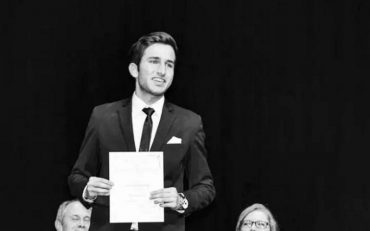 Here is Syed Aurangzaib Shah in his own words, telling you about his spectacular achievements:
I come from a humble background in Quetta, but I haven't let that be my excuse and instead, let my achievements pay for my education. I was selected as one of 108 students to study in the United States as an exchange student on a full scholarship. When I returned, Roots Millennium alongside some other schools offered me a 100% scholarship yet again. Hence, I moved to Islamabad to pursue A'levels.

During this time, my counselors encouraged me to apply to summer courses for high school students from world's best institutions. I got accepted to Columbia University, the University of California at Los Angeles on a 60% scholarship, Amherst College in Massachusetts and The University of Pennsylvania's engineering program which only accepted 188 students from all across the globe on a maximum scholarship award of $7100 which equates to 98% of the tuition.

In order to attend the program, I'd need to raise the rest of $2000 for travel, visa, and remaining tuition fee. My research field is nanotechnology, and this opportunity can help me further broaden my horizons. It would be an immense pleasure to represent Pakistan at one of the best institutions in the world!
You can contribute by clicking the following:
https://www.generosity.com/education-fundraising/help-me-study-at-an-ivy-league-school-this-summer–2
Aurangzaib has to leave in July of 2017 but for the visa process and plane tickets, he needs funds earlier than that…
Aurangzaib sincerely appreciates if people help him out. Considering the fact that he got accepted into the prestigious schools where so many of us dream to be, he is absolutely full of something special. I am sure we would never let his hard work, dedication, and commitment go in vain.
The amount of $2000 is nothing for our people once we collectively take part!
People in Pakistan have actively taken part in raising funds for many families. We continue to change lives and this form of virtue is certainly commendable. I am sure, Aurangzaib Shah is going to make in the IVY League schools, he certainly deserves it!