In football, the rivalries are the most entertaining fixtures and hold the mesmerizing moments in football history. When the two most dominant, popular club teams collide and exhibit their game.
In every league, there are different derby matches in various leagues and have specified names given as well. But one term that used to call it, is the "Derby".
In the early time, such derbies played an important role in football fans' life more exciting and wait for the whole season for it to support their teams.
The current Derby Matches aren't the same like they used to, the example was showcased on Sunday by Chelsea and Manchester United.
They have played in a fear of losing goals and wasted 90 minutes of their fans.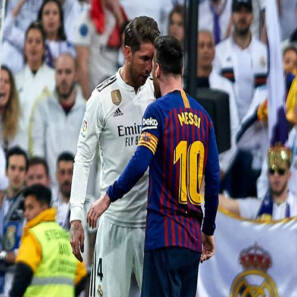 No doubt, whether it's a Spanish League or English Premier League the rivalries have created a huge impact on football history.
Teams were able to make some iconic moments for their fans, it doesn't matter which league you are watching, but when it comes to Derby Match nothing can beat the hype of it.
Because you know from the deep inside, that these particular matches bring more drama, thrill, and entertainment. Some of the best Premier League Derbies, won't forget about their fearless rivalries.
Premier League Derbies: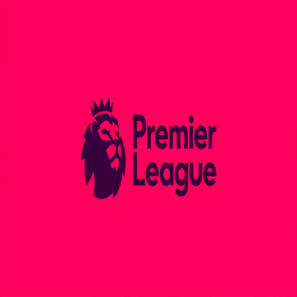 Apart from the Spanish Derby, English premier league Derbies are the most watch ones in the world.
Rivalry matches are the main entertainment for the British football fans, they live with it and their support for the team is unexceptional.
The North West Derby:
The northwest Derby is one of the most anticipated derbies in the world, where two rival teams compete with each other Manchester United and Liverpool.
These two teams are the longest rivals of all time in the premier league history. Between them, they share some of the iconic moments, which make the crowd still debate on it.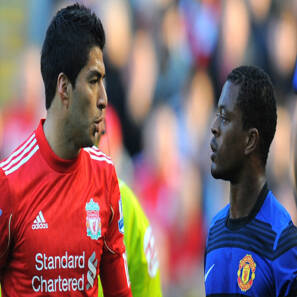 One of the most hyped and heated up moments was "Suarez's Racism" to Evra. This happened on Oct. 15, 2011.
Along with that Gary Neville's celebration in front of Liverpool's supporters after Rio Ferdinand scored a goal. In response, Gary was unapologetic about it and fined 5000 Euros.
No player would dare to sign for the rival team, that's what happened in early times.
In 2009, Sir Alex Ferguson signed Michael Owen on a free transfer from Newcastle.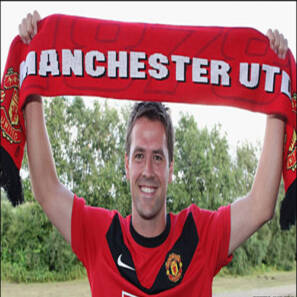 He won the FIFA Ballon d'Or from Merseyside in 2001, while playing from Liverpool.
It's not that Manchester United always dominated over Liverpool, Liverpool also overshadowed Ferguson's side and thrashed them as well. In 2009 Liverpool has beaten Manchester United 4-1 at Old Trafford.
The Manchester Derby:
By its name, you can guess easily. Two of the most popular sides of the Premier League face each other, Manchester City and Manchester United.
It doesn't only create heat-up moments among players, but also fans as well.
In 2011, City ravishingly sabotaged united with a 6-1 score, and Balotelli took the spotlight with his celebration.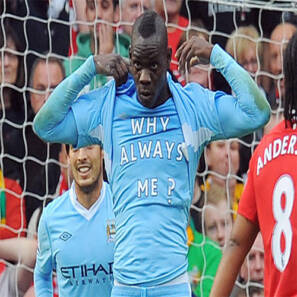 Along with that, in 2002 Manchester City was the new entry in the premier league and they had beaten United in the final Derby match with 2-0.
But in 2009, where Owen became a hero for Manchester United when they beat the City 4-3 and Owen had scored at the last extra time minute to end the whole drama of Manchester Derby.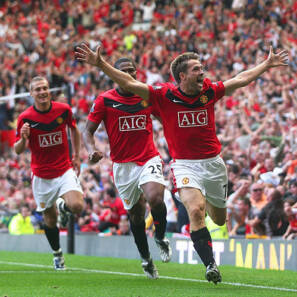 And how can anyone forget Wayne Rooney's overhead kick goal on the top left corner which gave Manchester United a 2 goal cushion lead and still considered as the best goal ever?
There are so many moments between these two rivalries.
The North London Derby: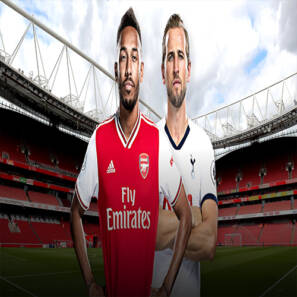 This derby fixture holds all the excitement, drama, and quick pace that's why a vast audience attends it. Arsenal and Tottenham Hotspur have always been the exciting sides to watch them competing with each other.
No doubt Arsenal overtakes the Hotspur in terms of championships, but on some occasions, the battle was a tight affair.
From Derby fixtures, fans expect more goals than usual, but none of the fans expected nine goals.
It looked like both the sides have dropped down their guards and threw all of their attackers to thrash each other sides. Tottenham dominated with a 4-3 final score in the 2004 fixture.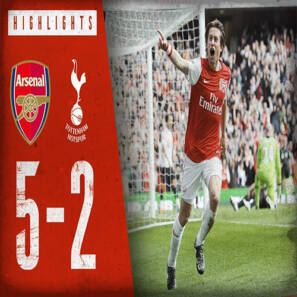 5 years later, Arsenal demolished Hotspur with 5-2 goals, two goals down in the early half session Wenger was about to face humiliation and the online audience began to explode over Arsenal. But in the second half everything changed, Arsenal welcomed their uninvited visitors with 5 goals.
West London Derby:
Without discussing Chelsea and Manchester United rivalry, how could this piece come to an end? Two of the most popular, dominant, highly anticipated clubs face each other and exhibit real drama for their fans.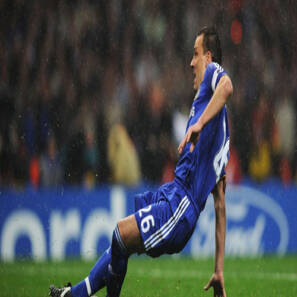 One of the most iconic moments, when Forlan scored the last-minute goal to give the winning lead to Manchester United. 2011's iconic miss by Fernando Torres an open goal and Terry's UCL slip who can forget that.
Derby matches are always exciting, super hyped, undoubtedly nail-biting matches of the premier league. These are the top-notch derby encounters, which every single fan had witnessed in their lives and enjoyed that moment.
What do you think of the story? Tell us in the comments section below.