Sports is the whole sum of entertainment, it is something that everyone loves to watch and no one can skip it. Every person has their taste when it comes to sports, people invest in it and spend hours to support their team or player to win.
Sports has given us some of the iconic rivalries, moments that created a huge trademark in the sports even after decades still those moments look fresh.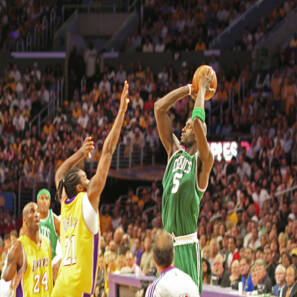 In sports, there's some inside news, talks go on which no one knows about it and that's where sports documentaries play their major role.
In the entertainment world, apart from films, TV shows, there's another world, which has some sort of importance and people highly invest their precious time in it.
Because there are several well-known directors, producers who spend hours in making of it and bring something realistic insights regarding your favorite sport.
In the last couple of years, Sports documentaries have risen to the next level of direction and production. No one expected such quality of story coming from documentaries, because the makers have realized that people want the story, narration, and drama of information.
When you get all these elements in one, then who's going to miss it.
Sports Documentaries with Thrill & Drama:
There are numerous amount of Sports Documentaries out there, but not all of them are exceptional.
Without wasting any time, let's jump into the heaven of Sports Documentaries.
Drive to Survive: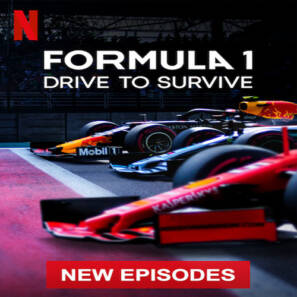 If you are interested in Formula One racing, then this show is especially for you. As per others, Formula One isn't a physical sport, but it's the most intense sport ever. Drivers need to be extremely fit, strong, fast reflexes, and calm nerves.
Drive to Survive is the show, where you will get into the deep of the most elite motorsport, which not just only showcased the skills of the professional drivers, but also the Machiavellian tactics.
You will get to know the insight of the teams, their pity fights with each another and it also featured pro racer, Lewis Hamilton, as well.
It consists of two seasons, each season documented the last two years' mega F1 races and filmed the whole inside story.
It's a must-watch documentary for the motorsport fan out there.
All or Nothing (Manchester City):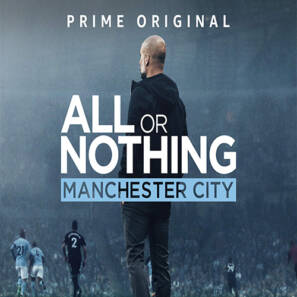 Since Pep Guardiola Arrived in Manchester City things have changed, in 2016 he survived and passed without any trophy. But in 2017 he came with a bang and changed the whole picture for Manchester City.
The documentary taped the whole 2017-18 season, covered every inside news, major talks between higher authorities, a Pep talks to his teammates, everything has been covered in this piece.
The show consists of eight parts, which gloriously gives you exposure to the Etihad Stadium, every important person's routine in the club and it holds everything.
One thing, which is great about it, is that they covered the downfall of the City as well in the early arrival of Pep Guardiola.  
For football fans, especially City fans it's a definite watch show. And get inside the world of Manchester City's team.
The Last Dance: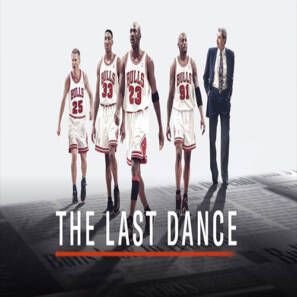 Talking about sports documentaries and forget about this one, which featured the iconic, legendary basketball player of all time "Michael Jordan".
Saying, it's the most anticipated documentary no shame on it because it was and one of the highest-rated ones as well. It fully focused on the career and life of Michael Jordan.
Michael Jordan has been the complete, most rememberable basketball player ever. The documentary consist of 10 episodes, his mom, some fellow teammates, and other celebrities talked about the legend.
The Test: A New Era For Australia's Team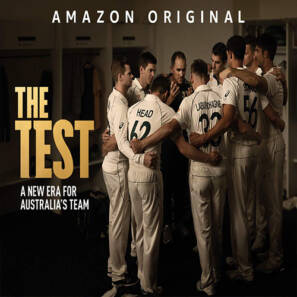 Cricket ain't an American sport, but Amazon Prime managed to cater to every aspect in their documentary, which holds drama, thrill, intensity, competitiveness that surely makes it the best sports documentary on the list.
This documentary takes you to the day where Australia suffered a major scandal named "Sandpaper", where Captain Steve Smith got caught in ball-tampering against South Africa.
It was the lowest moment in Australian cricket history.  From that incident to his return for the 2019 Ashes everything has been captured in a detailed manner.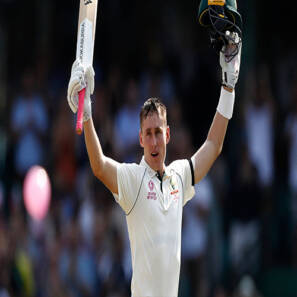 You might also witness the incident which made cricket history's first concussion replacement when Smith got hit by a bouncer by Jofra Archer. Marnus Labuschagne debuted and managed to secure his position.
These documentaries are breathtaking, highly intense, and entertaining. There might be some scenes, where might feel, wow that's something new information and even if you don't love that particular sport you will fall in.
Even since Formula One: Drive to Survive released many of the viewers started watching F1 and liking it. These documentaries will make you fall in love with sports.
What do you think of the story? Tell us in the comments section below.