Italy triumphed 3-2 through penalty kicks in Sunday's Euro 2020 final after the game at Wembley ended 1-1 after extra time, Bukayo Saka missing the crucial kick to deny the hosts. England fans are left devastated while the Italians are over the moon!
Gianluigi Donnarumma saved Saka's kick to give Italy the Henri Delaunay trophy for the second time after England had scored their first two penalties before Marcus Rashford and Jadon Sancho also missed.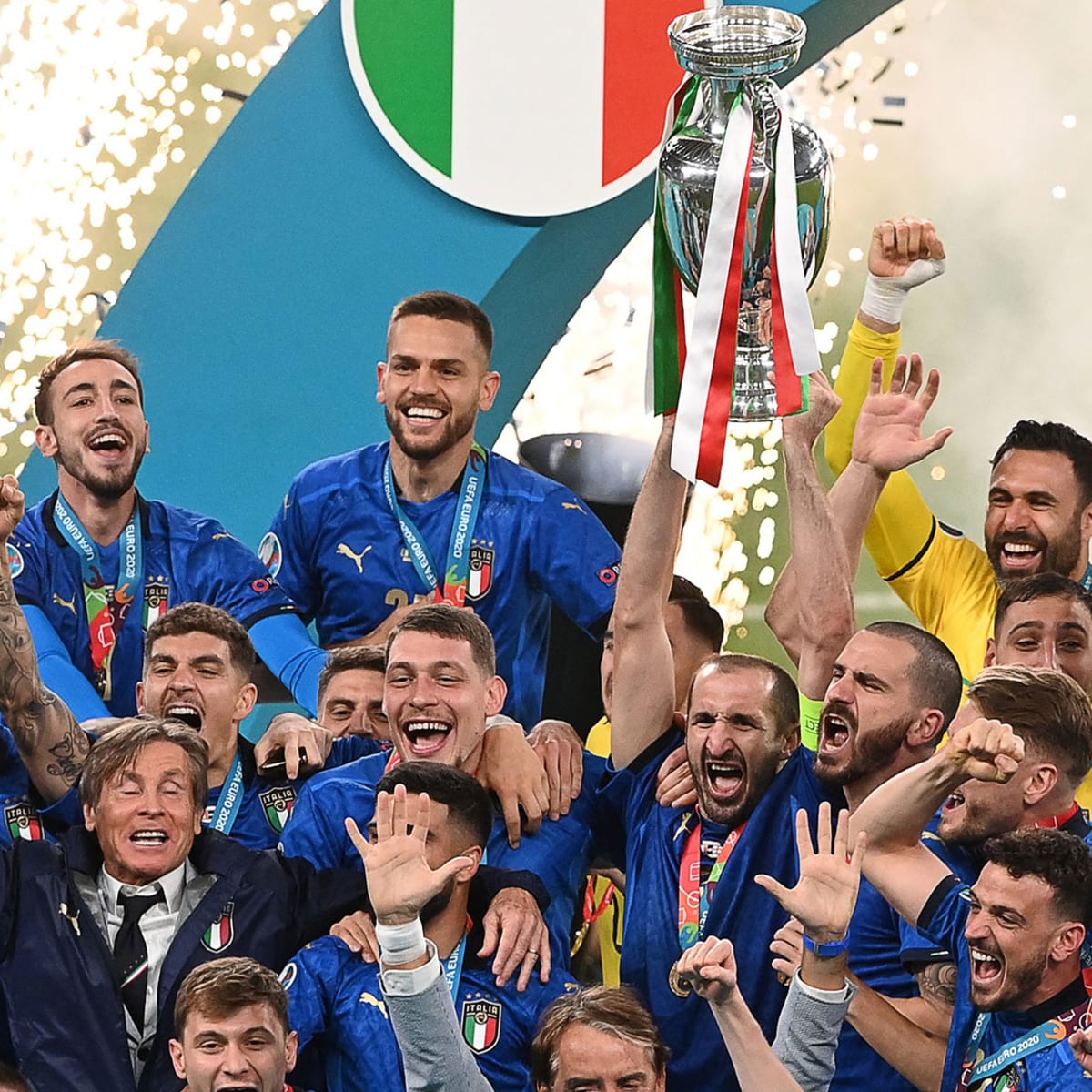 Italy nearly won it when Jorgeninho's penalty was saved by Jordan Pickford. It gave renewed hope to England who had earlier created a frenetic atmosphere when their team looked set to breakthrough.
The nerve-shredding climax seemed unlikely given the way the match began. With Luke Shaw scoring for Gareth Southgate's England after just one minute and 57 seconds, the fastest goal ever in a European Championship final stunning a team who arrived here on a record 33-match unbeaten run.
Despite the fact that the official attendance of the game was 67,173, more England fans appeared to manage to get into the stadium. Moreover, disgraceful scenes broke out at the event in which fans without tickets stormed the gates.
It's not coming home – trolls are having a field day!
English fans obviously wanted to see their team finally win a major competition for the first time since 1966, so security in the stadium will be a big concern – a pitch invader had briefly disrupted the match late on.
Despite falling behind, Italy had most of the possession and deserved to equalize when Leonardo Bonucci scored midway through the second half.
Italy celebrates!
With no further scoring, this was the first European Championship final to be decided on penalties since 1976. This is yet another penalty shootout loss for England. It already lost to Italy at Euro 2012 and to Germany in the Euro 96 semi-finals when Southgate missed the crucial kick.
Italy's own particular half-century of hurt has come to an end. Meanwhile, their 55-year wait for another major international title continues. Before this, the Azzurri had won only one European Championship, in 1968. In just over two decades, they had lost two European Championship finals. Losing to France via a golden goal in Rotterdam in 2000 and then to Spain in Kiev by 4-0 in 2012.
Last week, one semi-finals fixture played between Italy and Spain two of the most promising and dominant teams faced each other at Wembley stadium.
Read More: "Mbappe Out Of EURO"-Spain & Switzerland In The Quarter-Finals
Story Courtesy: Dawn
What do you think of this story? Let us know in the comments section below.