Euro 2020 is heading to its final stage and four teams crossed every hurdle that came in their way. England, Denmark, Italy, and Spain.
Last night one semi-finals fixture played between Italy and Spain two of the most promising and dominant teams faced each other at Wembley stadium.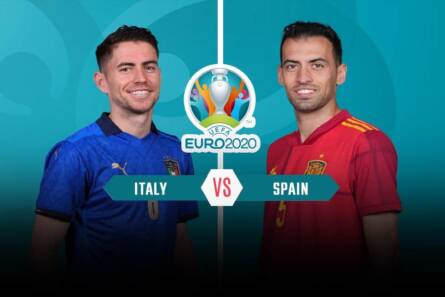 The match was full of excitement, everyone was thrilled to see the outcome but one side took the whole show. Italy through the final stage of Euro 2020, yes Spain who had beaten other strong teams but couldn't hold the Italian giants.
Italy through Finals of Euro 2020
Wembley stadium filled with the audience of both nations, screaming and chanting their favorite player's names. The match began Italy from the beginning started showing their true Italian class and dominancy over the Spanish side.
Luis Enrique was so sure, that he only played Barcelona line up and he didn't give any favor to the Real Madrid players in the whole tournament.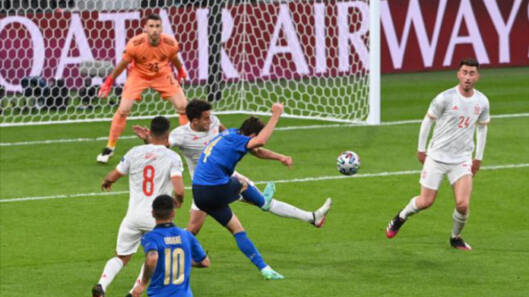 The first half ended with nil on both sides. Everyone was sure that Italy will break the dead and that's what happened. Federico Chiesa at the 60th minute scored with the same style little sweet curve and gave his side a great lead.
Italy's powerful gameplay continued even after the one-goal lead, but Alvaro Morata came from the bench, and at the 80th minute Morata equalized for his nation. Alvaro Morata shut every criticizer's mouth who said every possible thing about his performance.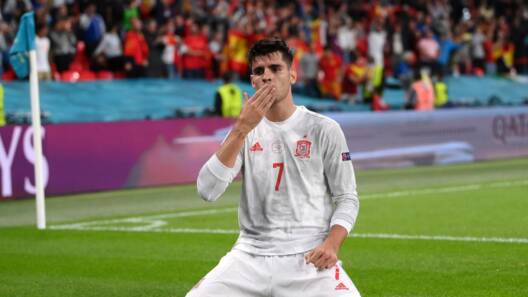 The match went for extra time and in those minutes nothing happened. Now the most intense situation occurred, penalties where both the sides were under pressure, and believe it or not it's a breathtaking situation.
Italy's first penalty was saved and there you go all the pressure on Italy's goalkeeper. But luckily Spain's first penalty taker missed it by hitting off target, then Italy's scored.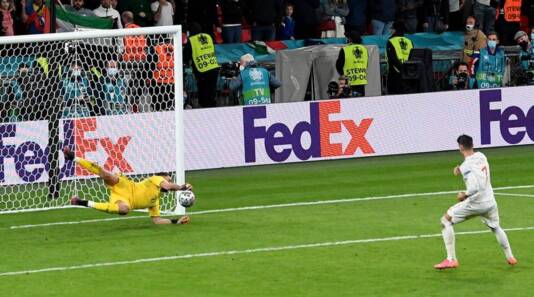 Spain scored and now both have got one goal each. An experienced player Bonucci did his job and that he has been doing. The penalty was going head to head but guess what Alvaro Morata's penalty is saved by the Italian wall Donnarumma.
Roberto Mancini led Manchester City for their first-ever Premier League title and won it. This time he took his national team to the Euro 2020 final stage, Italy has been dominant throughout the tournament, and the way they had performed exceptionally.
Roberto Mancini's Happiness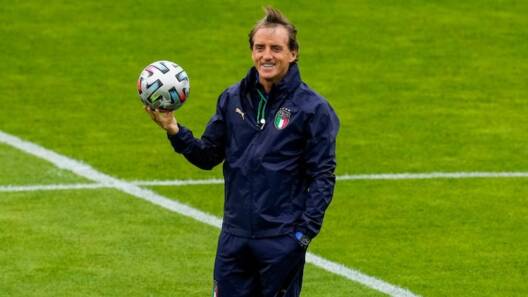 Talking to the media, Roberto Mancini said, "Almost no one believed we could do it, and yet we are into the final,"
"There are games where you have to suffer," the Italy head coach added. "They can't all be as smooth as our progress so far. We knew it would be a tough game.
That is why the players and everyone who worked with us over the last three years deserve great credit because it wasn't easy."
"In terms of ball possession Spain are the best around," the 56-year-old added. "They caused us problems, we had to dig in when we needed to, and create opportunities where we could.
We wanted to reach the final and kept trying until the end. Penalties are a lottery, but I want to take my hat off to Spain, they are a wonderful team."
Luis Enrique Shared his Post-Match thoughts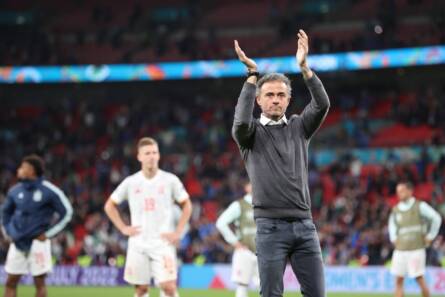 "no complaints" after the defeat. "It is not a sad night for me, not at all," he told a news conference. "Of course there is some disappointment but that is elite football. You have to learn to win and lose."
"We talked a lot about how we wanted to play, the players believed in it and I can only congratulate them, I have no complaints. We have shown that we are a team. Now it is important to recover and then we will meet again ahead of World Cup qualification."
Italy's center-back Leonardo Bonucci also expressed his feelings regarding the semi-finals at Wembley. "The toughest game I have ever played," he said,
"I congratulate Spain for what they showed, but once again this Italy showed heart, determination, and the ability to push through difficult moments," Bonucci said.
"Now there is one more centimeter to go. It is incredible what we are doing. We will be back here in five days and we must have the same attitude to bring home this trophy that we have lacked for 50 years."
Now everyone's eye is stuck on the next fixture of the Euro 2020 Semi-finals where England will face the underdog Denmark. England after a long time reached this stage in any big tournament and Denmark is playing for Christian Eriksen for sure. Both the teams deserve to be in the finals with Italy, but let's see who takes the charge.
READ MORE: "Mbappe Out Of EURO"-Spain & Switzerland In The Quarter-Finals
What do you think of the story? Tell us in the comments section below.