The generation that grew up watching the infamous Meray Paas Tum Ho probably knows Adnan Siddiqui as Shehwaar, the businessman who takes housewife Mehwish into his grips.
But if you have been following him since the beginning of his career, you will know Adnan Siddiqui has been a star since his first drama in 1992 called Uroosa where he impressed us all with his remarkable performance.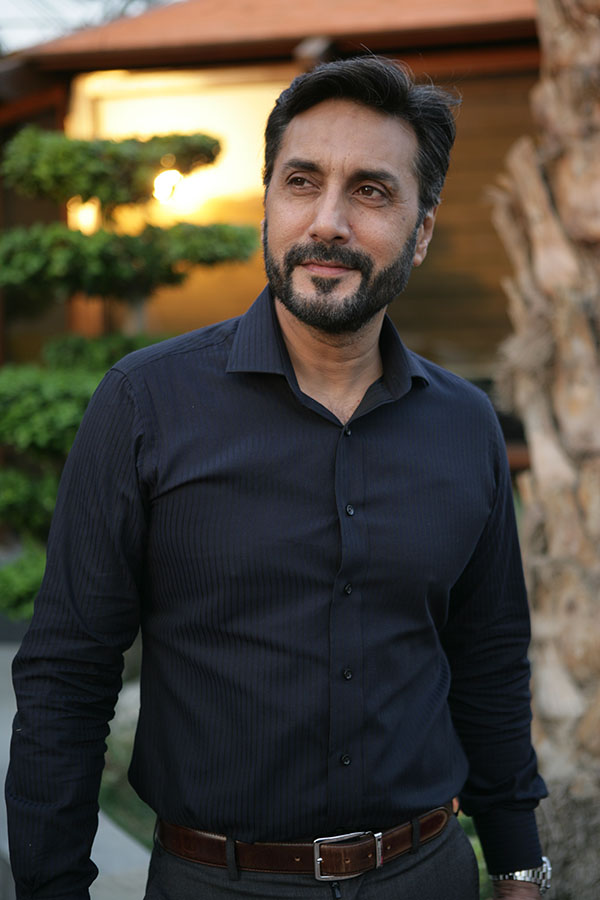 In honor of World Television Day, the 52-year-old actor who is best known for his suave personality on television tweeted about his acting experience.
"From Uroosa to Meray Paas Tum Ho, it's been one ride," he wrote. "Given a choice, I will always choose the small screen over its big brother, I owe it all to TV."
Siddiqui has also starred in multiple hit series such as Sammi, Pakeeza, Meray Qatil Meray Dildar, and Parsa. He was also seen on the big screen internationally in films like Mom and A Mighty Heart. Locally he also acted in Jawani Phir Nahi Ani, Yalghaar, and Behadd.
Siddiqui also took the hashtag to Instagram and shared a detailed post appreciating the memories he got to make with his co-stars decades ago. "Transitioning from modeling to acting, the world of small screen welcomed me with open arms rare for a greenhorn," he began.
"That was the time of PTV," he added. "Only one channel to choose from, it meant top-notch quality: actors, writers, directors, and screenplays."
Have a look at this:
"70s and 80s were not as technologically advanced and what the industry lacked here, it more than made up in the premium quality dramas it churned out," the actor continued. "Television was informative, educative and entertaining – all rolled into one. After three decades of being wedded to the small screen, I won't have it any other way. It made me who I am."
Fans in the comment section appreciated Siddiqui for evolving as an actor but still maintaining his youthful charm. The other half shared their experiences of watching Uroosa with family while they were very young. One of its kind, Uroosa truly impressed everybody around the world but on a serious note will we ever get such high-quality shows ever again?
World Television Day was celebrated on November 21. While we love that Siddiqui paid tribute to the medium, we can't help but wish our TV dramas had maintained the standard of yesteryear.
In an interview earlier, when asked about how he feels about starring next to young female actors, Siddiqui said that he is a "vampire".
What do you think of this story? Let us know in the comments section below.