Muslims all across the world agree that namaz or salah is a cardinal aspect of Islam. It is also one of Islam's five pillars. The primary purpose of namaz is to act as a person's communication with Allah. Through namaz, a believer can grow closer to Allah and in turn strengthen their faith. A father and son proved their bravery and dedication towards namaz when an Israeli soldier set a dog on them.
Some often view namaz as a form of meditation as it offers various spiritual benefits. While others view it as a physical activity that provides various health benefits.
Namaz, however, is not only limited to spiritual and physical benefits. It can also be a life-saver. This was evident in a recent viral video where a dog sent by the Israeli army to kill a father-son duo in Palestine suddenly stopped and bowed down with respect.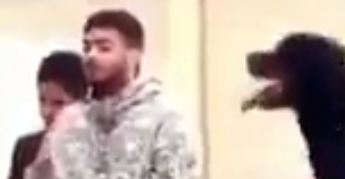 In the video, an Islamic scholar explains that a dog was sent by Israeli soldiers to kill the father and his son offering namaz. The Israeli soldiers were confident that the dog would them and tear their bodies apart.
However, instead of killing the Muslim father and son, the dog suddenly stopped and bowed down, calmly and respectfully.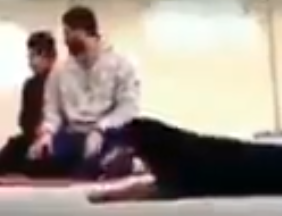 This gesture of the dog proves how powerful namaz can be. It illustrates that Allah can protect you from the most powerful and ruthless of species if you are sincere in prayers.
Pakistan will always support the Palestinian cause
We all know that Pakistan is one of the countries that refuse to recognize Israel, mainly due to the forced occupation of Palestine. Recently, the Embassy of Palestine has greeted the remarks of Prime Minister Imran Khan about the Palestine issue. The embassy also welcomed the persistent support of Pakistan for Palestine.
In August, PM Imran had unambiguously renounced any plausibility of Pakistan recognizing Israel.
The premier had said, "Our stance is very clear from day one. Pakistan can never accept the state of Israel until the people of Palestine get rights and state."
PM also linked the Kashmir issue with Palestine pointing to Israel to whom Pakistan is refusing to recognize now. He was of the view that the case of Palestinians is similar to the people of Kashmir. They have been suffering Israeli atrocities.
What do you think of this story? Let us know in the comments section below!