In Tubas, in the occupied West Bank, Israeli occupation forces attacked Palestinian primary school students with tear gas canisters on Tuesday.
More than 30 Palestinian children were suffocated as Israeli troops fired tear gas canisters towards primary shcool students during a raid on a Tayasir village elementary school, the Red Cross reports. The grenades were thrown into the school's playground by the Israeli force, viciously targeting children.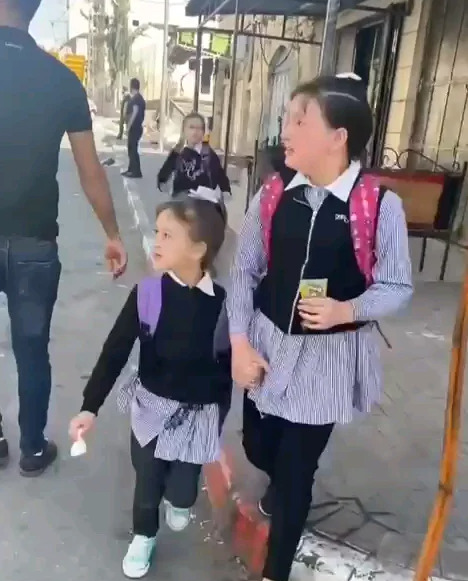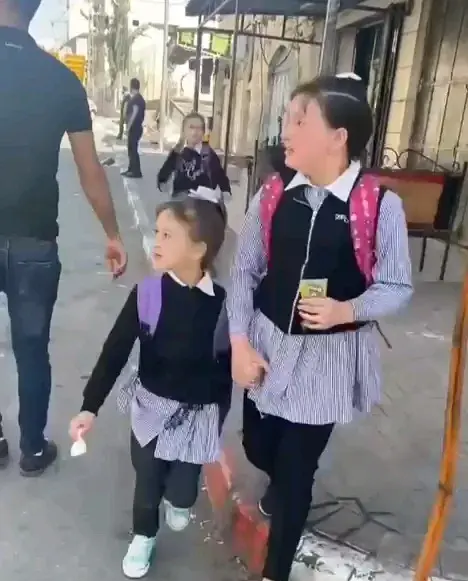 Israeli forces used tear gas canisters directly and heavily on the students. It resulted in dozens of suffocation cases, according to local sources.
A video of the horrifying incident surfaced on social media on Tuesday. As the Israeli forces fired teargas toward them, students screamed and cried as they ran. It burned their eyes, lungs, throats, and skin.
Here is the video footage
Back in May, an 8-year-old boy Mohammed Shaban lost his eyesight in a missile explosion. The boy used to attend school with his cousins and neighbors in Beit Lahia, a town in the northern Gaza Strip.
Shaban is one of the hundreds of children who were injured in May during fighting between Hamas and the Zionist entity in the Palestinian enclave controlled by Israel. Zionist forces bombarded Gaza Strip between May 10 and 21. Shaban was on his way to the market during the conflict to buy clothes when a missile exploded.
He dreams to go back to school
As a result of the blast, his father said, "Mohammed was injured in the eyes, which led to the loss of his eyes, and Mohammed became completely blind". According to his father, Shaban still wanted to return to school. However, his new disability has left him moody and unpredictable.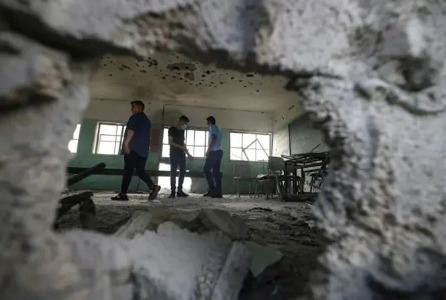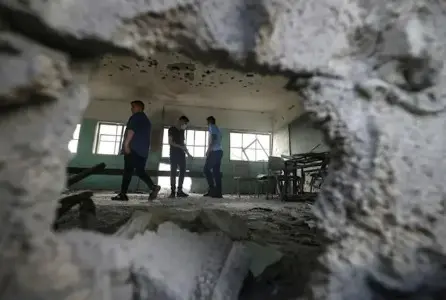 "He sometimes asks me, 'When will I see', or 'When will I go back to school with the children, or 'When will I go out to the street alone,'" he said.
During the conflict, Human Rights Watch accused both Gaza and the Zionist entity of crimes against humanity. There were 260 Palestinians killed in Israeli airstrikes. In addition to this, the HRW said Zionist strikes were not always directed at military targets.
At present, the 8-year-old grips his father's hand while walking through the neighborhood, his head facing down. In order to catch up with his classmates, last month, he insisted on going to school on Tuesday, and his parents allowed him to do so. A video of him sitting in the front row with his mother and friends sitting next to him will break your heart.
Meanwhile, do you know about that 12-year-old Palestinian boy who raps? He tells the outside world how the Palestinians live in Gaza and what growing up in the Gaza Strip is like.
What do you think of this story? Let us know in the comments section below.