Israeli authorities on Sunday razed and demolished part of a Palestinian cemetery in occupied East Jerusalem over the weekend, exposing human bones buried in a section where Jordanian soldiers killed during the 1967 war were laid to rest.
Al-Yusufiye Cemetery, located near the Al-Aqsa mosque, is one of the oldest Muslim graveyards in occupied Jerusalem. It has been a Palestinian burial site for centuries. Several graves at the Al-Yusufiye Cemetery were demolished by the municipality's engineering vehicles in the Old City.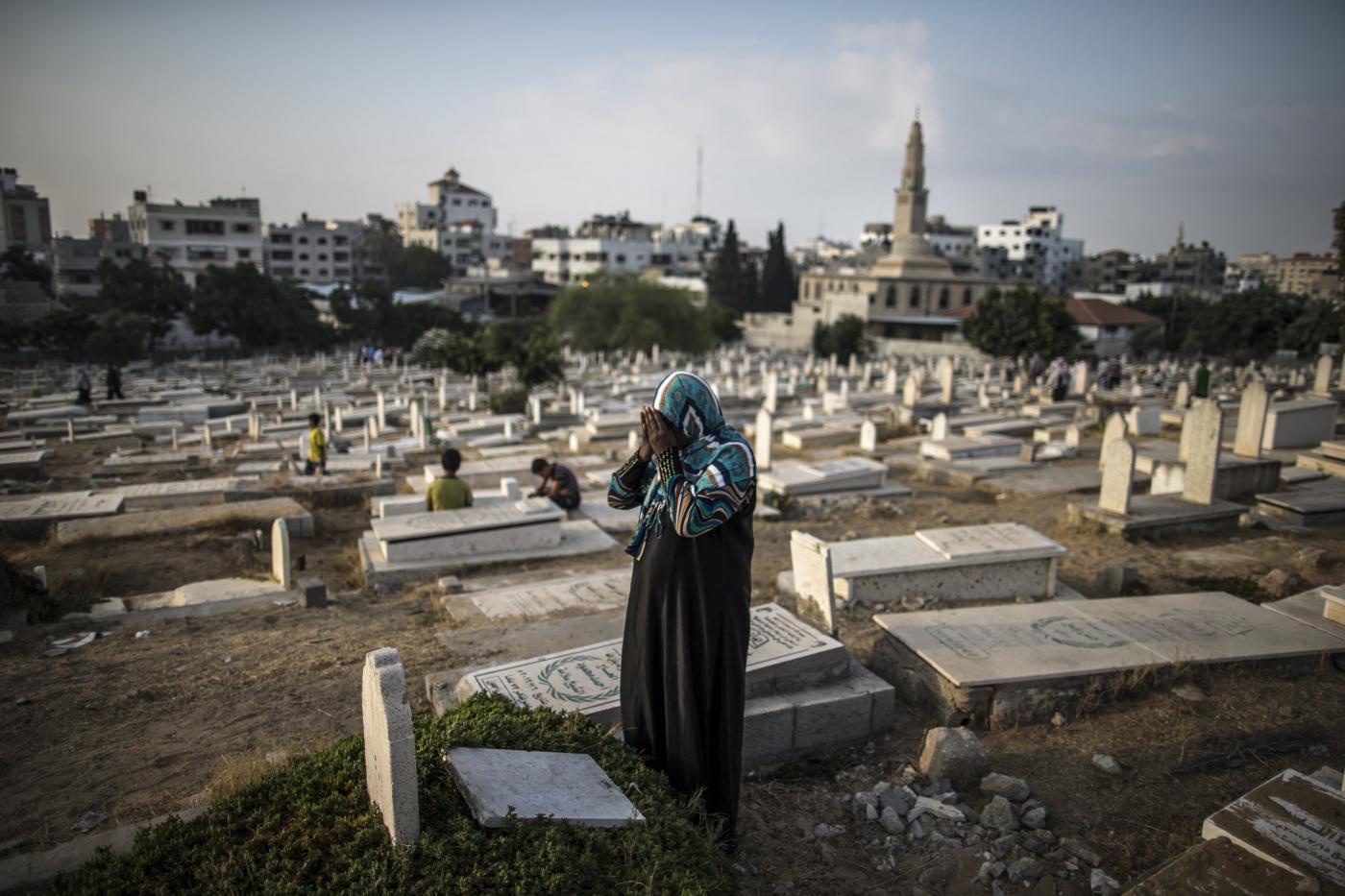 Ahmed al-Dajani, executive director of the Commission for the Protection of Muslim Graves, told Anadolu Agency that an Israeli court has given the Israeli Archeology Directorate permission to work on a site close to the graveyard.
He said among the graves demolished were those of Muslims who were martyred in the conflicts between 1948 and 1967. In addition, he stated that Israel will face legal action in response to the municipality's act.
While the region is an indispensable part of the cemetery, the Jerusalem Municipality under Israeli administration has planned to build a park close to Al-Yusufiye Cemetery, he added.
Israel plans to create a Bible Trail — a string of national parks to the south of the Old City of Jerusalem. It may lead to the forcible expulsion of Palestinians from their homes. Including the neighborhoods of Silwan, al-Bustan, Wadi al-Hilweh, and Batn al-Hawa.
Palestinians demostrate against the Israeli action
Israeli forces dispersed a Palestinian sit-in protest near the cemetery on Sunday. They fired stun grenades and skunk water cannons, using batons, and shoved the protestors. The Palestinian Red Crescent said it had treated two stun grenade wounds at the site.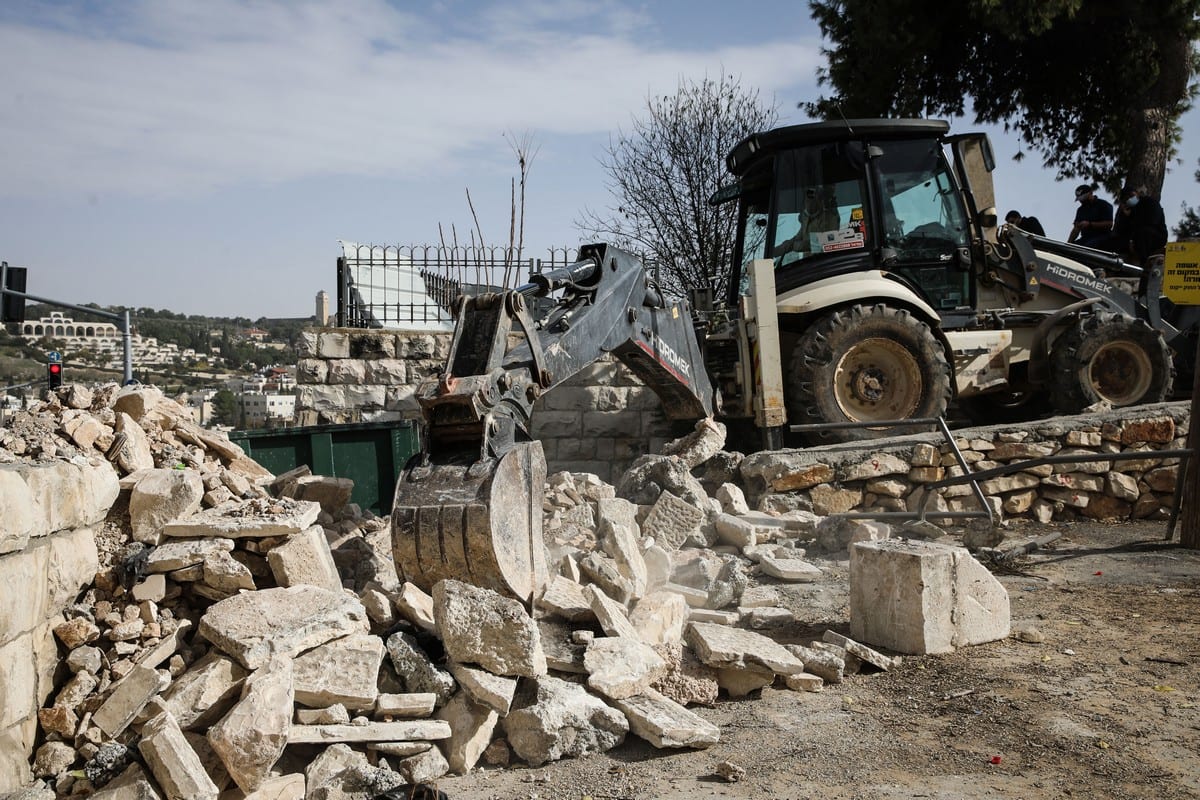 Despite the police suppression, Palestinians returned to perform afternoon and evening prayer in the area on Sunday. They demonstrated against the Israeli action.
In 2014, Israel banned Palestinians from burying their relatives in the northern area. More so, they flattened 20 graves belonging to Jordanian soldiers in a section of the cemetery known as the graveyard of unknown soldiers and martyrs.
The atrocities against the Palestinians began during Ramadan. While the terrorist state of Israel martyred 24 Palestinians initially, including children, during air raids on the Gaza Strip, the world saw how Israelis celebrated and rejoiced the attacks. More than 250 Palestinians, including 66 children, lost their lives during Israel's bombings.
As Israel continued its genocide against Palestine, groups of Israelis gathered each evening on hilltops close to the Gaza border to cheer, whoop and whistle as bombed rain down on people in a hellish warzone a few miles away.
Story Courtesy: Middle East Eye
What do you think of this story? Let us know in the comments section below.