An Islamabad psychiatrist was exposed after he allegedly demanded sexual favors from a female patient for his treatment while on camera. The man had a history of allegedly exploiting his female patients and students.
A team of ARY News program, Sar-e-Aam exposed the Islamabad psychiatrist asking for sexual favors from a female patient. It carried out a sting operation in which a woman was sent to the doctor. She posed as a patient suffering from mental issues.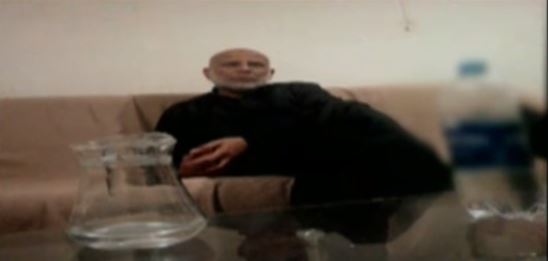 During the conversation, the woman secretly filmed the health professional. She filmed how he asked the planted patient for a sexual favor. The Sar-e-Aam host Iqrar ul Hassan then approached the doctor with the video evidence. However, he did not admit his guilt. The doctor rather began making lame excuses to defend his evident sexual solicitation of the patient.
The psychiatrist claimed after seeing the patient that she had visited him four times. He added that she was making baseless allegations toward him to tarnish his image.
"I have neither made any sexual offers to her nor committed any sexual act with her," the psychiatrist said despite his conversation during the video in which he could be heard making sexual offers while terming them a bid to lower the stress level.
Psychiatrist caught on camera!
On the program, Hassan mentioned young women and students who had come to him to share their grief and pain.
Here is the psychiatrist defending his shameless self
It is downright saddening to see health officials sexually exploit their patients. Last month, in a horrific piece of news, police arrested a doctor and his staff for the abuse and sexual exploitation of a woman patient in the operation room. It happened in the Larkana General Hospital near the Chandka Pull.
The OT technician, serving at a private medical center, allegedly subjected a 25-year-old married woman to rape. That too, in the presence of the two other suspects in the operating theatre. She was admitted there after surgery on her fractured leg.
Pakistan has become notoriously infamous for sexual violence over the last few months. Sadly, rape cases are soaring in the country. Starting from the eye-opening motorway rape case, and the public outrage over it, sexual assault cases have only continued to increase.
There has been an ongoing debate around rape laws in Pakistan and the severity of punishment to prevent sexual assaults. It is unfortunate that the Pakistani government has not done enough to stem sexual violence against women. With respect to how things are transpiring, it is time the government makes sure that rapists be punished with 'public hanging'!
Story Courtesy: ARY News
What do you think of this story? Let us know in the comments section below.