Imagine yourself in the shoes of Islam Makhachev, the hard life with the heavy burden of being the second son of Dagestan and the desire to conquer the big just like Khabib.
Islam Makhachev started his own era in the world of UFC last night, when he defeated the so-called lightweight king, Charles Oliveira in the second round via submission, and everyone was not surprised at all.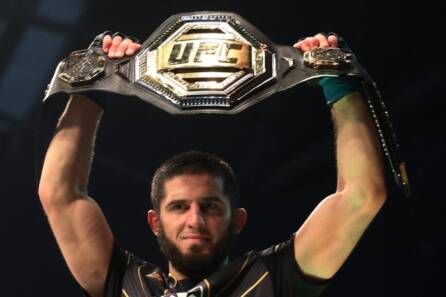 The Dubai Octagon was filled with superstars and celebrities. It was the moment Islam was looking for and he claimed what he was fighting for.
Islam Makhachev leading the impossible legacy of his late coach and mentor Abdulmanap Nurmagomedov.
Islam Makhachev Won The Lightweight Championship
Islam Makhachev ever since entered the Octagon, he's been dominated in every single match and outnumbered his opponents. On Saturday, Islam was overpowering Charles Oliveira from the beginning when the ring bell rang and he showcased his dominance.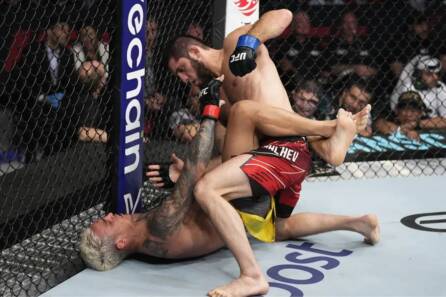 Things got even worst for Charles after he was knocked onto his back by a right hook and Makhachev slipped in a triangle choke that brought the tap at 3min16sec in the second round.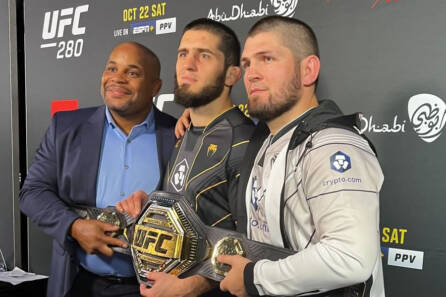 Makhachev's 22-1 career exhibits his true dedication to being the new king of his division. After all, Islam got the greatest UFC fighter in history Khabib Nurmagomedov, handed over the precious price to Islam honoring his father Abdulmanap Nurmagomedov, the coach who guided both their careers before passing away in 2020.
Makhachev On His Historic Win
Islam Makhachev on his great win, "I just want to say, this is my belt for coach Abdulmanap," Makhachev said. "Many years ago, he told me to train hard and you're going to be champion."
It's his fifth consecutive win by submission, and the latest comes against the man with the most submission wins in UFC history.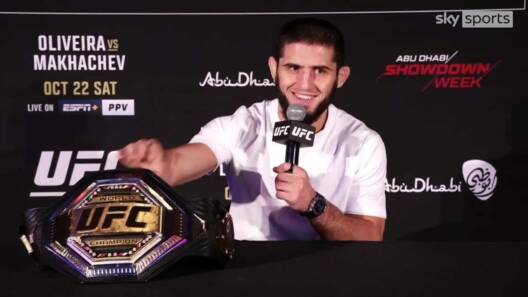 "I always ask God why he always gives me more than what I ask," Makhachev said. "I knew this wouldn't be an easy fight. This guy always pushes."
There's no doubt about the way he's been fighting and keeping his record clean. He grabbed everyone's eyes back in 2021 and there his rise to glory began.
What do you think of the story? Tell us in the comments section below.