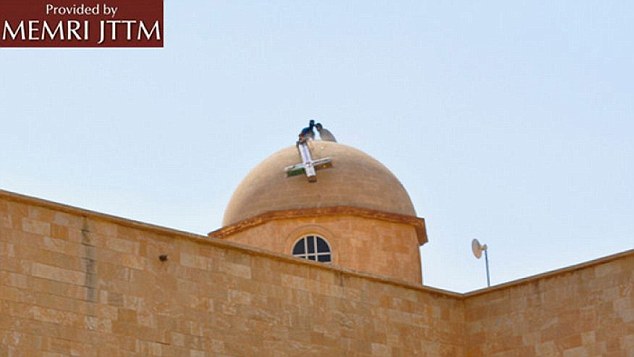 The recently released shocking images show ISIS militants toppling crosses, shattering Christian relics with hammers and placing the notorious black flag of ISIS on churches in Iraq.
Photographed in civilian clothing, the ISIS terrorists are seen destroying religious icons, overturning statues and replacing Christian crosses with ISIS banner.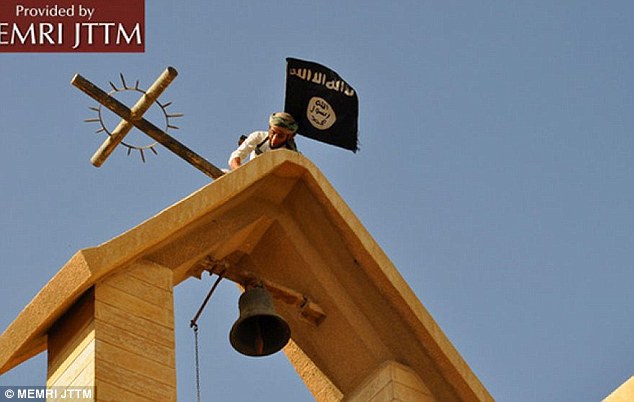 ISIS claims that ancient relics promote idolatry that does not comply with their fundamentalist interpretation of Islamic law.
"They don't care what it's called; they are just following their ideology and that means getting rid of churches and minorities. It is the Islamic State, and there's no room for anyone else. This has been going on for some time, a systematic campaign to rid the region of any vestiges of Christianity," says Steven Stalinsky, director MEMRI.
ISIS decapitated 21 Egyptian Coptic Christians in February on the shores of Libya. They also kidnapped over 220 Assyrian Christians when terrorists swept into about 12 villages.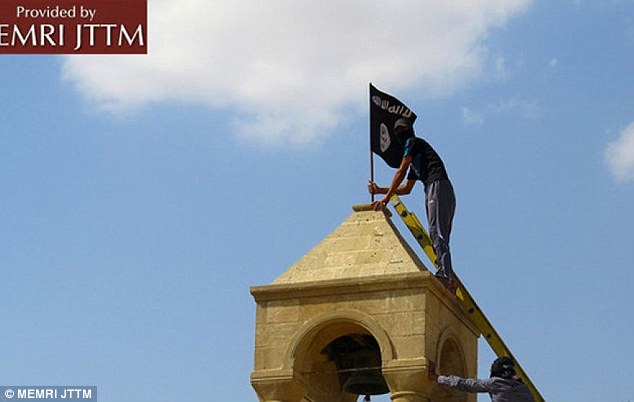 A number of other Iraqi Christians have fled their homes out of fear and are seeking temporary accommodation in the surrounding area.
The Vatican's top diplomat at the UN in Geneva, Archbishop Silvano Tomasi, said that ISIS militants were committing 'genocide' and must be stopped.
He conventionally opposes military intervention in the region.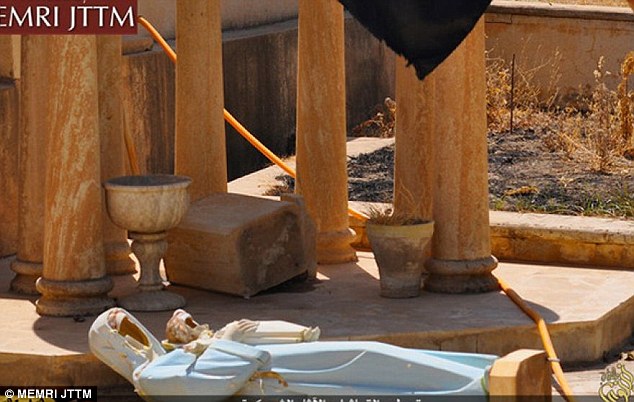 Currently, ISIS controls a swath of land somewhat larger than the United Kingdom, from Aleppo to central Iraq.
Outrage has been caused by the terrorists by destroying several ancient relics, rare manuscripts, books and holy sites in Iraq recently.
ISIS went on a rampage in the Assyrian city of Nimrud in northern Iraq, earlier this month, destroying the 3,000 year-old winged statues.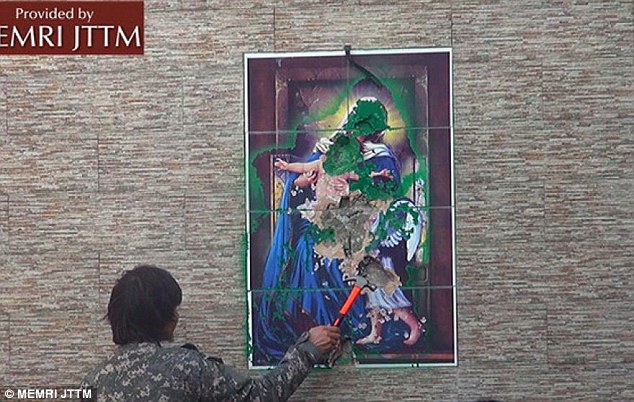 2,000-year-old Hatra which was another UNESCO World Heritage site was also bulldozed by the militants.
ISIS has also set off bombs around Mosul Central Library, in recent weeks, destroying around 10,000 irreplaceable and priceless manuscripts and books.