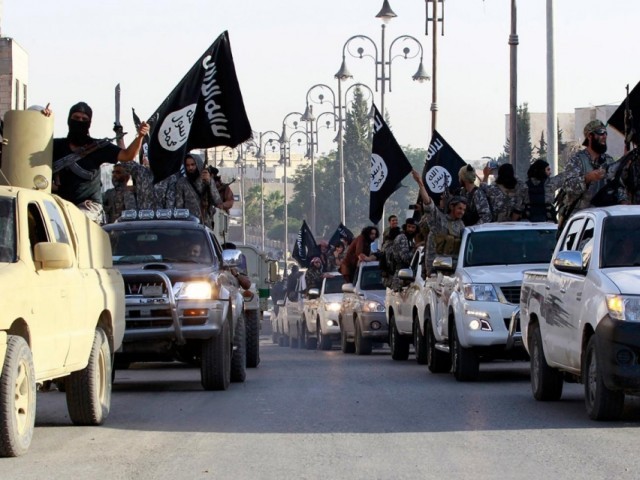 In yet another appalling strategy being employed by the Islamic State (IS) to radicalise young men, the group is reportedly giving away female sex slaves captured in war as 'prizes' to reward children who memorise the Holy
Quran, Fox News reported.
The announcement for the competition organised to mark the Holy month of Ramazan was made on Twitter on June 19, according to the Middle East Media Research Institute (MEMRI) and the Clarion Project, two independent research institutes that track social media accounts linked to terrorist groups.
The announcement on Twitter "begins with congratulations to ISIS soldiers and departments in the province upon the beginning of the month of Ramadan." It then announces the upcoming Quran memorisation competition.
The statement lists the prizes planned for the top ten competitors, with the top three to each be awarded a female slave, "Winner of the first place [will be granted] (sibya) [a female slave who was captured at war]," the translation by MEMRI read.
The announcement told the competitors to come to one of four mosques including the "Mosques of Abu Bakr el-Sadiq, The Mosque of Osama Bin Laden, The Mosque of Abu Musab el-Zarqawi or The Mosque of el-Taqwa. It also listed Syrian currency amounting to $500 and less as a prize.
Earlier this week, the IS made two youths hang from a beam by their wrists after accusing them of eating during daylight hours in the Muslim fasting month of Ramazan, the Syrian Observatory of Human Rights said.
IS, which controls swathes of territory across Syria and Iraq where it has created a self-proclaimed "caliphate", advocates an extreme view of the application of Islamic law, or sharia.
The extremists do not hesitate to impose brutal punishments including beheadings, stonings, floggings and crucifixions.