Former Research and Analysis Wing (RAW) chief, India's premier spy agency, has said Pakistan's spy agency, Inter Services Intelligence (ISI), is the most powerful in the world according to a media report.
While addressing at a Times Lit Fest in Delhi, AS Dulat said, "The most powerful intelligence agency is either KGB which no more exists or ISI, because they are very anonymous."
Also, this is what he said when he was asked about the standing of RAW as an intelligence agency."I believe we're as good as anybody else. We don't have technical abilities but are fast catching up."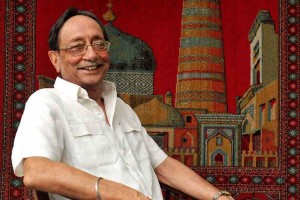 Source: Kashmirdigits
Dulat also confessed his willingness to be the the ISI chief, "He would have loved to be ISI chief!! The autonomy it enjoys is unparalleled," reports TOI.
Earlier this year in July, Daulat had again caused controversy via his statement in which he admitted that India had funded pro-separatists and militants from the Indian held Kashmir, aiming to tone down resistance and divert ISI's influence in the region.
The Inter-Services Intelligence agency is headed by Director General Lt.Gen. Rizwan Akhtar, who took office last year as successor of General Zaheer-ul-Islam.