Nothing can beat the excitement of bringing the new bride home. Decorating the house, and whatnot, we all want the best to greet the new bride when she comes to her new home for the first time. A bride was recently welcomed with a lavish house entrance. Fireworks lit up the sky for the new member of the family with confetti raining on her and the groom. Is this what every girl dreams of?
The most prominent, post-wedding ritual after the rusksati is the new bride's welcome into her new abode which is dotted with various customary games and rituals that act as an ice-breaker for the nervous bride. But who knew that the entrance of the newlywed bride into her new home could also be an elaborate extravaganza? As if the never-ending list of wedding events was not enough…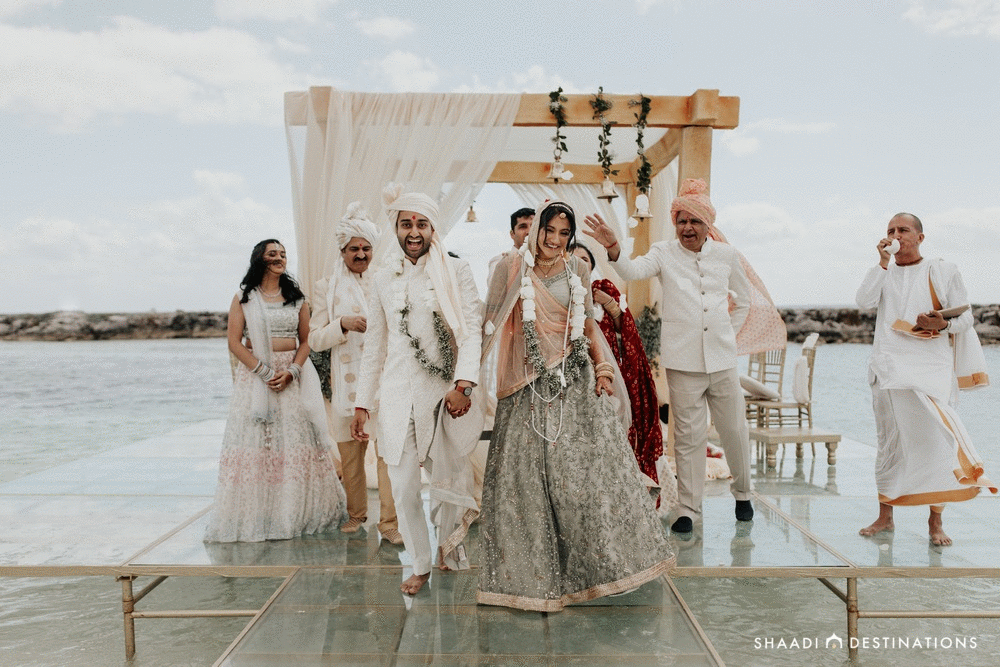 We have all seen those fun YouTube videos of couples making their entrance into the wedding venue. While some are epic, others just come off more silly than impressive. They all plan on giving their guests an unforgettable experience with a unique entrance. But have you seen a grand and showy entrance for the bride into her new home?
Have a quick watch!
Talk about going extra… With the amount of fireworks taking places in literally everywhere, and infinite confetti, one can only imagine how much this elaboration would have cost. Actually, we can't seem to quite know what to make of this exaggerated new notion.
As a Twitter user shared the fairy tale video, and captioned it, "Dream of every girl", many women failed to agree with her assumption. Be as it may, this grand entrance received quite some criticism from people in general due to its extravagance.
'Speak for yourself' – Females under her tweet disagree
Uh-oh!
This is a true example of when you have a massive amount of wealth but clueless about where to spend. Many were quite furious over the expenditure which they could have instead spent on people in need of help. They shared that love and prayers would have been enough to make them happy rather than an utter waste of money. Men were also quick to point out the big expending.
Previously, a big fat wedding that left our jaws dropped was of the son of Master Tiles' owner. As soon as the social media users caught glimpse of the grandly lavish events, they were quick to call them out for showing off their wealth. Many were quite furious over the expenditure and criticized it.
What do you think of this story? Let us know in the comments section below.