Former secretary general of the ruling Pakistan Tehreek-i-Insaf (PTI) and sugar baron Jahangir Tareen is facing money laundering and fraud charges in the sugar scam. He is now said to have been exploring other political options.
Pakistan Peoples Party's leader Syeda Shehla Raza claimed that a meeting between PPP co-chairman Asif Ali Zardari and Tareen had been scheduled for next week. She shared the information in a tweet which has now been removed.
"There is a possibility that Tareen may join the PPP along with his supporters. If this happens then both [Prime Minister Imran Khan] Niazi and [Punjab Chief Minister Usman] Buzdar will be sent packing," she said in the tweet.
She added Tareen held a meeting with former Punjab governor Makhdoom Ahmad Mahmood. Mahmood is a relative of Tareen. So, what exactly is cooking?
Jahangir Tareen rejects Shehla Raza's claim
Both Tareen and Mahmood denied their meeting on this matter. Tareen has dismissed the report as "propaganda" against him. "There is no truth in reports about me meeting with PPP leaders or joining the PPP," he said. "Those running fabricated stories against me will face disappointment."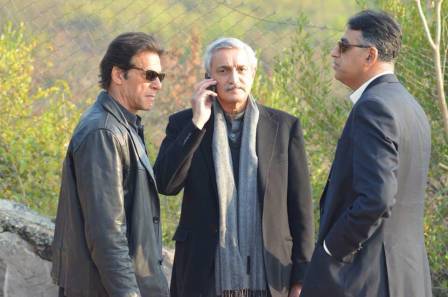 Talking to Dawn, Mahmood said: "All of this [meeting thing] is completely fake." However, he did not offer any comment when asked as to why senior leaders like Shehla Raza would speak about the meeting with Tareen if it did not take place.
After the denial of both leaders, Raza later deleted her tweet apparently on the instructions of the top party leadership.
Rift in PTI emerged last year, when Tareen was sacked as head of agriculture task force. Tareen had said in 2020 that he was no longer as close to PM Imran as he used to be. However, he did maintain that the premier was still his friend and that he continues to stand by the PM's cause.
What do you think of this story? Let us know in the comments section below.