Television presenter and journalist Iqrar-Ul-Hassan once again landed in hot water after a video of him slapping a man emerged. After receiving an abundance of backlash, the famous crime show Sar-e-Aam host explained the reason behind it.
After watching the video, people were of the view that even as a journalist, Hassan had no right to slap anyone no matter what.
Here is the viral video
"Who gave the authority to this journalist Iqrar-ul-Hassan of slapping a citizen and enticing others to do the same? If a policeman had done the same thing, the same journalist would have raised an issue," one Twitter user wrote while sharing the video clip.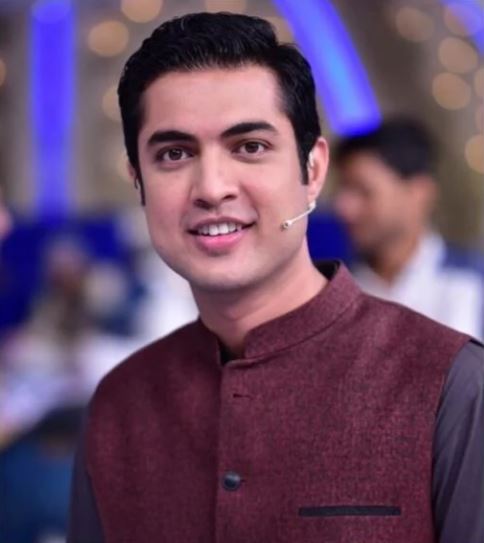 As social media users questioned his antics, Hassan presented a clarification for his action. Taking to Twitter, he wrote, "A few years back as well I slapped a man for sexually abusing a 10-year-old girl and it also went on-air".
"The slap was neither justified then nor is it is now," he added. "But the answer is in this detailed video. If you have any more questions, they will be answered on Friday."
In a previous tweet, the host wrote, "Another thing, people were this man poor, this man who made nude videos by tying up girls. He came in a car worth Rs3 lakh and was the police officer of the same police station where we registered a case against him".
Iqrar-ul-Hassan's statement on the matter
"Why I slapped the person who tied up the 12-year-old girl and made an obscene video of her? Just stating the reason, not defending my action. If you watch this video you will realize that if you were in my place you would have done the same. Still, I am no one to raise my hand on anyone. No justification. I apologize," the Sar-e-Aam host said.
In the video message, Hassan said the man he slapped was accused of sexually assaulting a minor girl. In addition to this, the man had allegedly filmed a minor girl after ripping her clothes. He had been blackmailed her for a long time, he added.
Check out the complete video
Following his clarification, social media users now laud the host.
Previously, Hassan landed in trouble owing to his controversial thread of tweets. He left the Pakistani Twittersphere in fumes after drawing a comparison between India and Pakistan, inviting the wrath of angry social media users.
A few years back, Hassan's private video also leaked in which the Sar-e-Aam host could be seen walking around in a hotel room in an open bathrobe.
What do you think of this story? Let us know in the comments section below.