Internet is a funny place where people are far from being afraid to shoot their mouths off. You will find the most opinionated, as well as the most humorous people on the internet. The latest word on the street has it that actor Feroze Khan and Ushna Shah are dating.
Film Parde Mein Rehne Do is to hit our cinema screens this Eid-ul-Fitr and the official trailer and music from the film launched on Friday (Feb 25) in Karachi with many stars at the premiere event. Ushna Shah and Feroze Khan were among the many other celebs that were present at the event.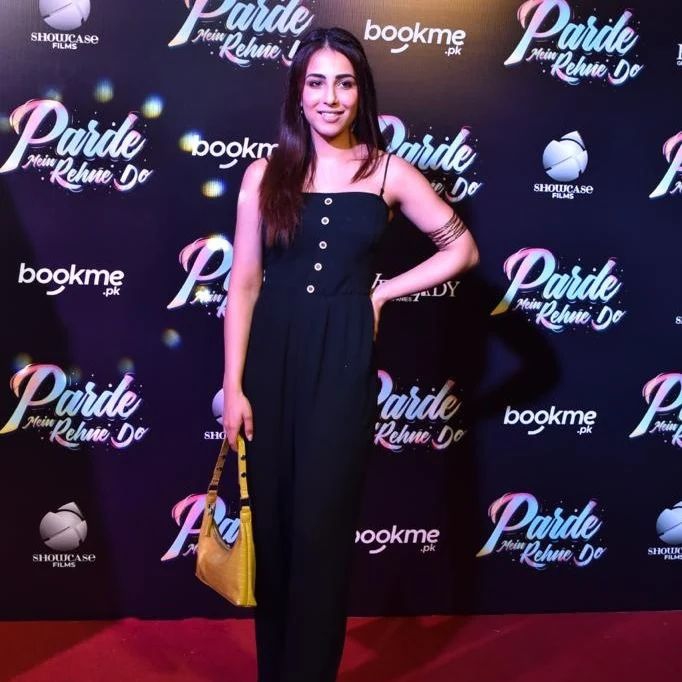 Khan, who has been on the public's radar since he announced he was leaving the media to pursue religious endeavors, and then quickly reversed his decision, has once again come under scrutiny because of his alleged relationship with Shah after the event.
Revealing the reason for his return to the showbiz industry in an interview, Khan stated that his Sheikh – Hazrat Sultan Muhammad Ali Sahab, who is the 10th descendant of Hazrat Haq Bahu – ordered him that he can not quit the showbiz industry.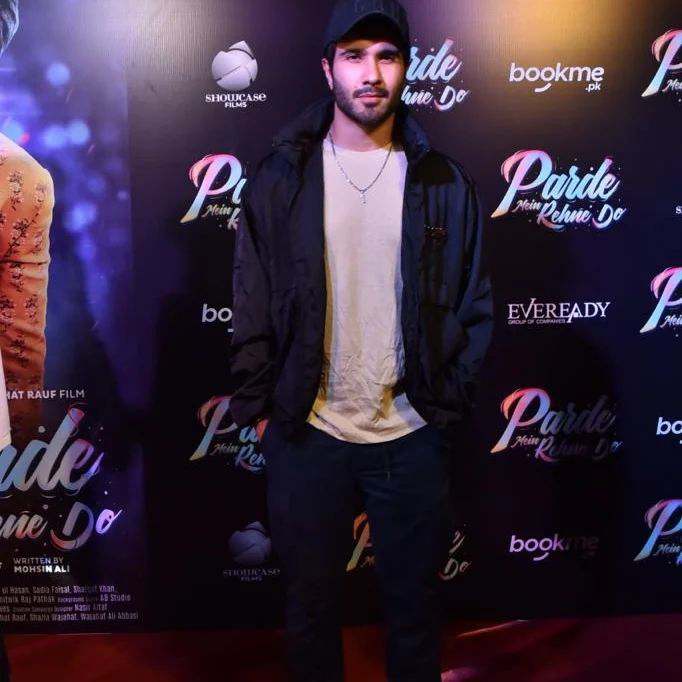 In addition to taking on the rapping world, he recently decided to pick up a project in the world of dramas, leaving fans scratching their heads over the kinds of projects he has chosen and the kind of choices he has been making since he claimed he was returning to showbiz to preach Islam.
The latest reason for Khan to come into the spotlight for the wrong reasons is the rumor that he is dating Shah. After spotting the two at the trailer launch together, social media users have jumped to the conclusion that they are seeing each other.
Videos from the event:
Observing their body language and poses for the paparazzi, the internet suggests Shah and Khan are romantically involved. While criticism was aimed at Khan, Shah was not spared either.
In light of Khan's married status and his two children, the backlash has been aimed more towards him than at Shah, with many saying that Khan just had a baby girl and tends to use Islam in accordance with his convenience.
Comments section filled with criticism: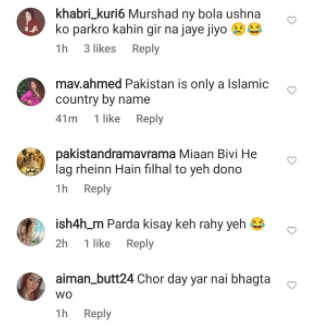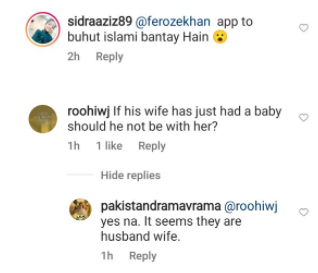 Following the separation rumors, Khan and his wife Alizey Sultan kept a low public profile for the last few months until recently when the two were spotted at a wedding. It was then the rumors about the couple expecting a second baby started making rounds. They welcomed a baby girl earlier this month.
Shah and Khan's dating speculations may just be rumors, but one cannot deny that Khan is very good at playing the religion card when it comes to covering up any wrongdoings.
What do you think of this story? Let us know in the comments section below.