The decision to choose dunya over deen is certainly not an easy one, but one that should be praised. As you know, giving up a glamorous life in order to pursue your path towards Islam is no easy task, but an Instagram sensation Ali Bhai chose that path to find peace in his life and prepare for akhirah.
Ali has a massive following on Instagram with over 120k followers. As it appears, Ali previously indulged in dancing and did modeling but he quit it for the sake of following the right path.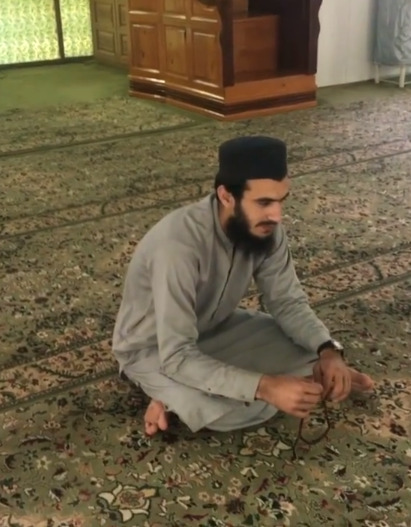 Meet the old Ali…
Ali now talks about Islam and its teaching on his social media platform.
Ali's transformation pictures side by side
Taking to Instagram, Ali shared a picture of his now and then pictures. While in one picture his old self can be seen, the other one shows what he transformed into – i.e, a religious man. "Only after making mistakes, I will learn faithfulness, oh Lord. Forgive my sins, I am also a child of Adam", the caption reads.
May Allah help Ali and guide him on this journey.
Previously, Usman Baig, a model, dancer, and actor, quit his career in the entertainment industry and turned to Islam. Although dancing and acting was his true passion since childhood, peace was missing in his life. Realizing he had no knowledge of his own religion, Baig was surprised to see how beautiful Islam is.
Soon, he decided to leave the showbiz industry. It was the peak time of his career when Baig made the big decision to quit. Baig is now an Islamic preacher who left all the tempting fame and glamour behind.
Despite having the chance to climb up the ladder, some people choose to leave it all behind them and embrace their higher calling. They decide to live their life according to Allah's will and strictly follow Islamic principles.
Ali and Usman are not alone in this journey. Many celebs and models in the past and recently have quit the showbiz industry to pursue their journey towards Islam. Including Hamza Ali Abbasi and Feroze Khan.
What do you think of this story? Let us know in the comments section below.