Being a Pakistani local, we see many things on a daily basis but we never really notice just how crazy some of these things actually are, whether it is our truck art, lota of a washroom, paan gutka or the dori of your 'izzat' (naara!). But when a gora is mentioned in any Pakistani local thing, our patriotism suddenly awakens and we start taking credit for that.
When Peter Jan Jarcka, a Czech photographer, and Human Of Newyork's Brandon Stanton came to Pakistan, we valued the beauty of our northern areas.
The recent post by Alicia Silverstone on her Instagram and Facebook account, made most of her fans crazy in which a picture of hers has been used on the packet of hair-dying mehndi and she asked her followers to translate the language.
Here is the reaction of her fans!
Arabic Or Persian???
Some of her fans didn't recognize the language and pushed our "qaumi zubaan" to its origin!

So sad gore logo!

Nawa Aya Sonehyo…

And Some Are Dumb Like Trump

Ab Kay Bichre To Kitabon Me Mile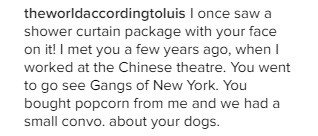 Social Media Wali Aunties

And Here Comes The Correct Answer!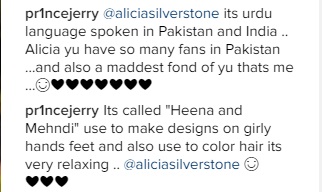 Sounds A Decent Pakistani Jumped In The Conversation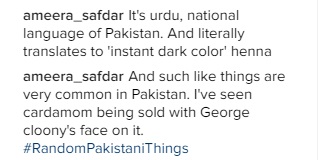 A Business Guru Is Always Present In The Comments' Section

Modi Sarkar Kay Perokar Bhi Agae

Well,

Our Standard Of Beauty? Agree Or Not?

So, Alicia, you should feel happier now for having such a vast fan following from all around the globe!