It is a vital element of our upbringing that we must be taught certain values that make us a better individual in a society. The insensitivity of people in certain situations accounts for their character and sensibility.
Junaid Jamshed was laid to rest yesterday in Karachi. His body was brought by Pakistan Airforce and the funeral was held on Thursday after Zahr Prayers. Maulana Tariq Jameel led the prayers while an exuberant number of people attended the occasion at Moin Khan Academy, Karachi.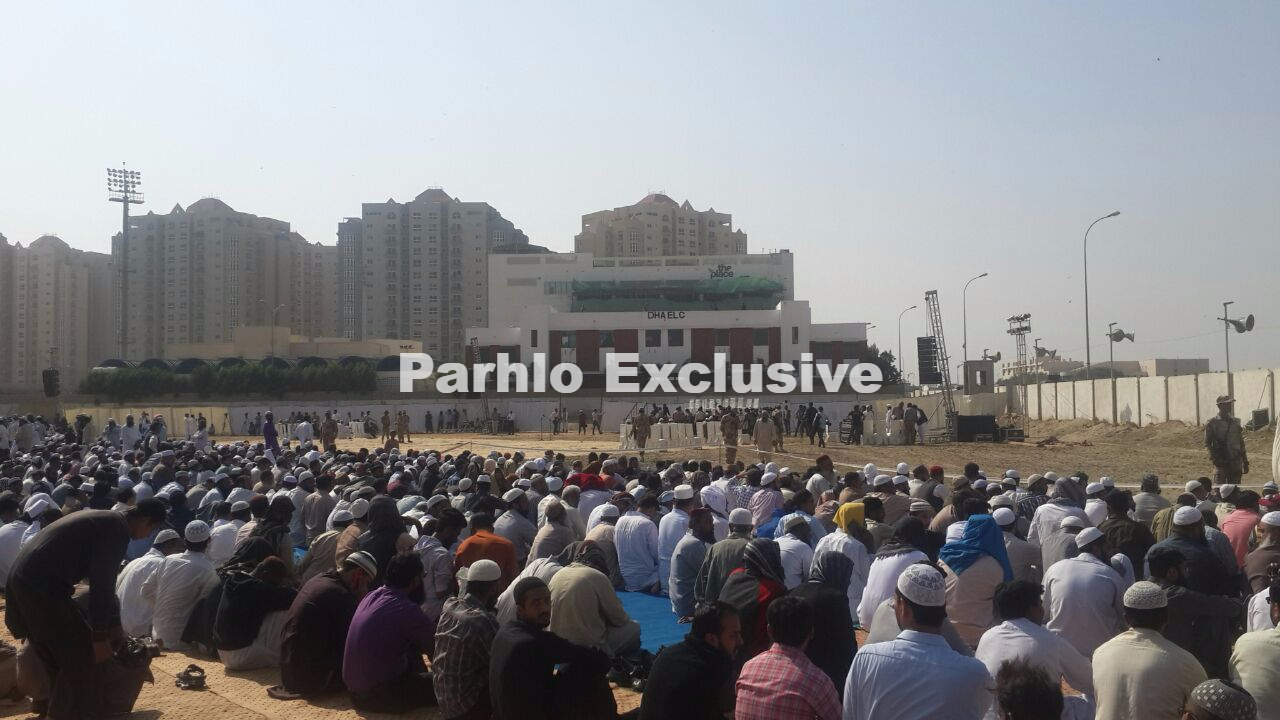 A large number of spectators surrounded Junaid Jamshed's coffin as it was brought down, wrapped in the Pakistani flag.
Fans and followers intended to offer their utmost respect to their icon. They had come to catch the final glimpse prior to him being laid to rest.
As a mob surrounded the coffin, a person was reportedly seen indulged in a shocking act.
See it for yourself:
This person was trying to take a selfie with the deceased's coffin. His audacity to attempt such an action reflects the insensitivity he possesses.
This is the state of our people. This particular person chose to attend the occasion in what was expected him to show his utmost respect to the deceased. But he wore his indecency and insensitivity and chose to indulge in not only humiliating himself but humiliating Pakistanis altogether before all those who may have seen him already.
The fanatical fever of taking selfies has gone beyond limits, evident to this incident we report. No issue in taking selfies but one must realize the occasion and also realize the mark of respect it deserves. Clearly, he was looking to get noticed by his friends and followers on social media about attending Junaid Jamshed's funeral. But he chose such an appalling, shocking and insensitive way of it.
Certain actions are shameful on moral grounds. It's a matter of intellect and the voids it has that leads to such actions. Such actions can be attempted by anyone regardless of their social standard or literacy.
This height of recklessness and insensitivity in the aftermath of the horrible disaster that still casts leaves us nowhere but more disappointed.
It puts a question across our moral values. The little yet significant values that condition anyone and obliterate such senses of insensitivity and grounds us to act more mature and accountable, it seems all missing here.
We must act responsibly in certain situations. Events as such call us to act maturely without giving away fits of insensitivity like that portrayed by the person.