At least four people lost their lives including a child and 21 injured on Wednesday after a blast in Lahore's Johar Town. Among the injured was the brave Constable Muhammad Tahir whom no one bothered to help.
One of the police officers stationed at the site of the blast told the BBC, "We survived because they were standing in the background". But this is the same constable whose picture was circulating on social media after the blast.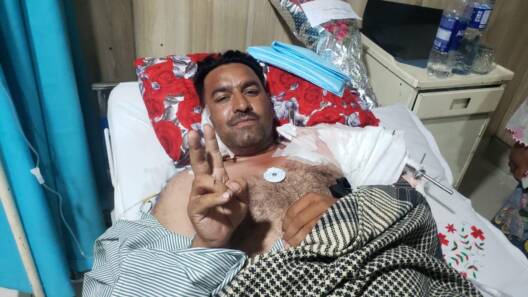 The viral photo showed his left shoulder badly injured. He bled and had a hole in his cheek on one side of his face from which blood was oozing. His shirt was covered in blood. In the photo, he was seen sitting calmly, drinking water. Many users on social media appreciated his bravery.
How did the events unfold?
Tahir had come to this place for duty three or four days ago. The explosion took place near the residence of Hafiz Saeed, head of the banned Jamaatud Dawa (JuD). Saeed is currently in jail.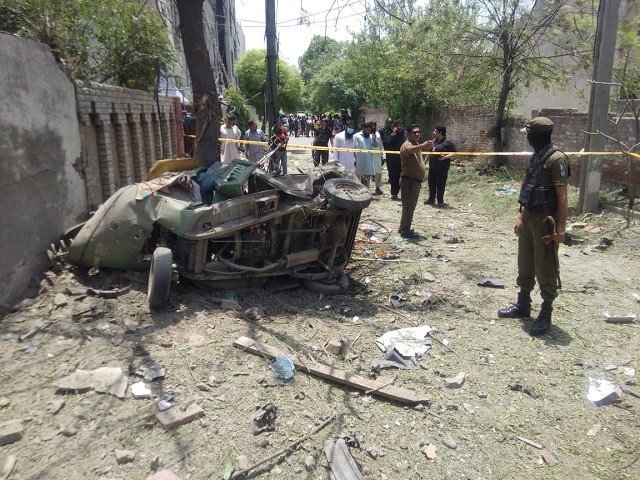 However, police were stationed in the surroundings of his house. Tahir was one of them and was on duty when the car exploded. Seeing him injured, his colleagues rushed to help him. But he stopped them and said, "I am fine. There is an explosion. Go that way".
Tahir mustered up the courage and sat down. He filled a glass of water from the cooler and drank it himself. "No one stopped the car to take him to the hospital," Tahir told his wife when he regained consciousness and doctors said he was out of danger.
'Came to the ER on his own'
"You need to get to the hospital right away," a colleague told him. He told his colleagues that it would be better if he could be taken in a vehicle to the nearby Jinnah Hospital. It was just 1-2 kilometers away. Tahir got up on his own and came out on the main highway. He "requested to the passing vehicles to stop and take them to the hospital but no one stopped."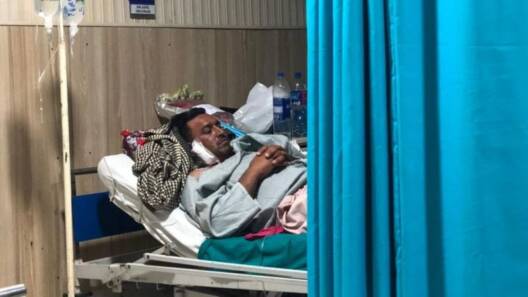 After much effort, Tahir found a lift in a car that took him to Jinnah Hospital. "He was still fully conscious and came to the emergency room on his own. He told doctors where his injuries were."
The doctors operated on him but he still needs to undergo further shoulder surgery. After that, he will be able to move and it will take time to fully recover. Doctors have instructed not to talk to Tahir about the incident as it could leave him traumatized.
Story Courtesy: BBC
What do you think of this story? Let us know in the comments section below.