A video of an Indian TV debate on Ukraine has gone viral after the host berated a guest for more than a minute live on air — before realizing he was shouting at the wrong person.
Indian viewers are used to news anchors shouting down their panelists and going on rants during their shows. The exchange went viral, making "McAdams" a top Twitter trend in India.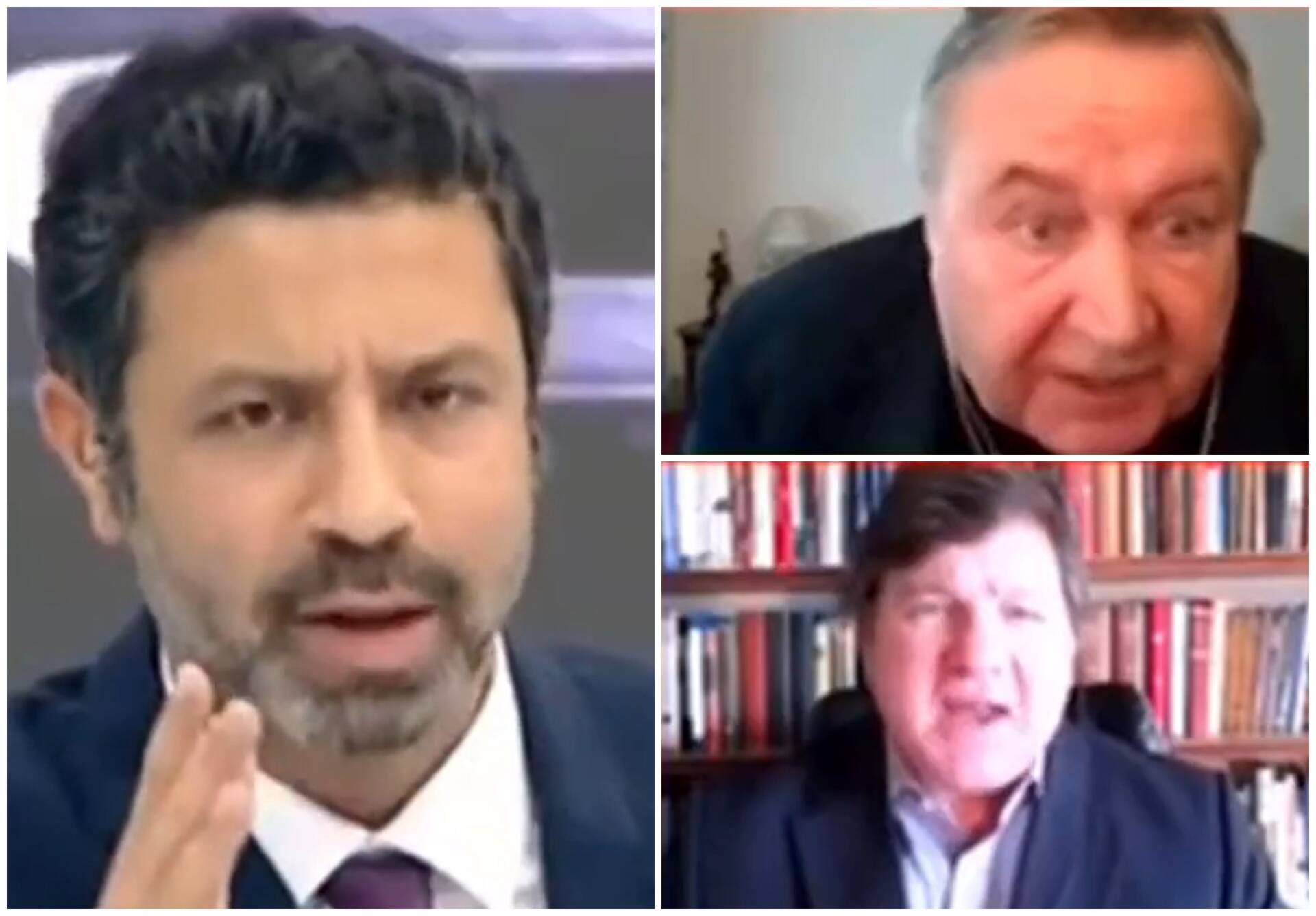 The clip shows Rahul Shivshankar, a right-wing television anchor for the Indian news channel Times Now, scolding Bohdan Nahaylo, the chief editor of Ukraine's English-language newspaper Kyiv Post.
In the video, Shivshankar appears to believe that Nahaylo in fact Daniel McAdams, the executive director of the Ron Paul Institute for Peace and Prosperity, is the other panelist on his show.
The viral clip shows Shivshankar telling "Daniel McAdams" to "just take a bit of a chill pill", before launching into his rebuke and telling him to "relax". Nahaylo hits back by saying he does not want to because "my country is at war".
Shivshankar proceeds to ask "McAdams" to "get off the fence" and send US troops to Ukraine if he is so concerned about the country. He goes on to rant about "colonial agendas" and the Afghanistan war, interspersing "McAdams" into every other sentence.
The real McAdams, in the meantime, is seen trying to make himself heard above the cacophony. "I'm not talking!" he finally manages to burst out. "It's the other guy who's talking!" Shivshankar, who thought he was now talking to his Ukrainian guest, responded that "McAdams" had "gone completely ballistic" and should "go fight alongside Ukrainians if he felt so strongly about the war".
Then came the 'oh' moment
"Dear host, I haven't said a word yet. I don't know why you're yelling at me," the real McAdams persists. "I am not yelling at you, I am talking about Mr. McAdams," an oblivious Shivshankar responds.
"I AM Mr. McAdams! I am Mr. McAdams and I haven't said a word, so stop yelling at me!" says McAdams, generating a quiet "oh" from Shivshankar, who then apologizes, saying he got confused.
Twittersphere strikes gold
McAdams, on his part, appeared to be amused by his rise to online fame in India. The Ron Paul Institute, where he works, tweeted that he had become a "meme sensation" because of the "comedy of errors", and said that he had been asked to appear on the show again.
They also shared screenshots of McAdams' conversation with a Times Now employee, where he called himself "the most famous man in India".
The clip caused a lot of amusement on social media, with many pointing out it was the kind of moment that could only come from a screeching Indian TV news outlet.
Read More: Modi Fails To Speak A Single Word Without Teleprompter & Stutters During Speech
What do you think of this story? Let us know in the comments section below.