Vacation season is on and so does depression for all those who are struggling with their existential crisis. Leaning over to the trippy side, currently, social media is full of pictures and videos of a family who are representing their own country on an embarrassing level while destroying their holidays. Didn't get it? Well, recently a typical Indian act of theft went viral over the internet and the world is yet again in sheer laughter, especially Pakistanis.
A foolish approach by the most foolish nation!
On a vacation with family? Bored because can't go alone anywhere? Need some adventure? Well, this Indian family has found the ultimate boredom killer on their vacation to the most exotic place on earth, Bali in Indonesia. On vacation, we often hear people keeping those bathroom supplies ONLY from their hotel rooms which can be used in further traveling but this Indian family was in a good mood to shatter Modi's Bharat's reputation again to the core.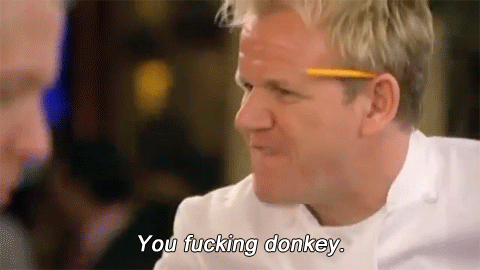 Also read: Mehr Tarar Just Nailed An Indian Army Major On Twitter Who Tried Bashing Pakistanis And It's A Clean Knock Out!
Indian family embarrassing India on an international level!
This Indian family's video from Bali went viral over the internet and whole Hindustan is fuming with anger. The family was caught robbing off the hotel items by the staff members and it has become a national embarrassment for India. While the family was leaving the hotel, the hotel staff had doubt on the family and their extra big luggage.
Just check out the whole inspection!
At first, when the staff tried to check the family's suitcases, the family showed anger but when the suitcases were finally open, the staff members were in shock. Hangers, sundry items, electronic supplies, a whole lot of soap dispensers and whatnot, nearly everything that could fit in the bags was found. It got the Indian family trapped in their own stealing heist and was labeled 'disgraceful' by the Indians on social media.
After being caught redhanded, the Indian family kept on insisting the staff that they'll pay for everything but it was of no use now. A man of the family even tried to take one of the staff members in the corner to make him understand but he didn't go. The hotel staff was angry on the disrespect the family had shown.
Check out: Indian Navy Searched For Pakistan's Submarine For 21 Days After Balakot Incident And The Jokes On Them!
Well, the embarrassment is nothing new for our poor neighbor because of their foolish approaches to stay in the news. If we just start keeping a track of India' s most stupid acts in the current year, it can make a hilarious entertainment show and that would be the only way Bharat will be productive for the world. No kidding!
Have some funny hotel stories? The comments section is just below!