One of the most talked about Pakistani dramas in 2016, Hum TV's Udaari created an impact not only in Pakistan but also worldwide. Subjected around a much taboo topic observed in many parts of the world, the release of Udaari ignited the passion in many believers to do something worthwhile. Much credit to this spirit goes to the massively impressive performance given by the actors, including Ahsan Khan.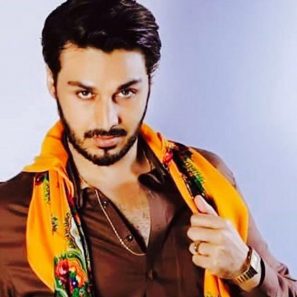 In addition to the praises Ahsan Khan has earned through his performance, Indian singer Alka Yagnik is equally impressed by the role Imtiaz in Udaari.
In a video shared by Ahsan Khan himself, Alka Yagnik is seen praising Ahsan Khan's performance in Udaari and states how he deserved the upcoming LUX Style Awards for his work.
The singer also mentions how his performance is totally different than the type of characters he usually plays.
"You surely do deserve the award. Not only this, you deserve all the awards possible."
Competing with Zahid Ahmed, Nouman Ejaz, Humayun Saeed and Faisal Qureshi, safe to say that the competition will be very tough. However, due to Ahsan Khan's breakthrough performance, he totally deserves to be the first choice of the voters.
It is certainly not easy to give a performance so deep that it actually touches people. People hated Paa Imtiaz primarily because Ahsan Khan made us believe what animal he was. We wish Ahsan and all the other nominations best of luck for LSA!