Talk about pettiness! A female teacher, working at a private school in the Indian state of Rajasthan, was fired from her job after she celebrated Pakistan's victory against India in the T20 World Cup on Sunday.
The much-awaited match between India and Pakistan concluded on a joyful note for Pakistani cricket fans after India lost by 10 wickets in their first game of the T20 World Cup. Pakistan made a mauka-ry of critics as it beat India for the first time in a World Cup fixture on Sunday.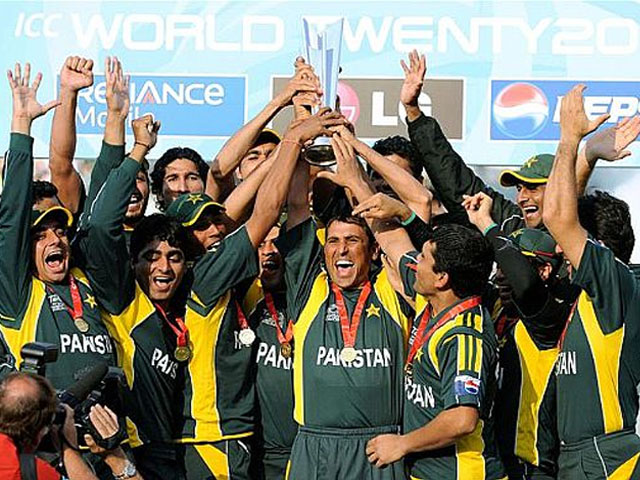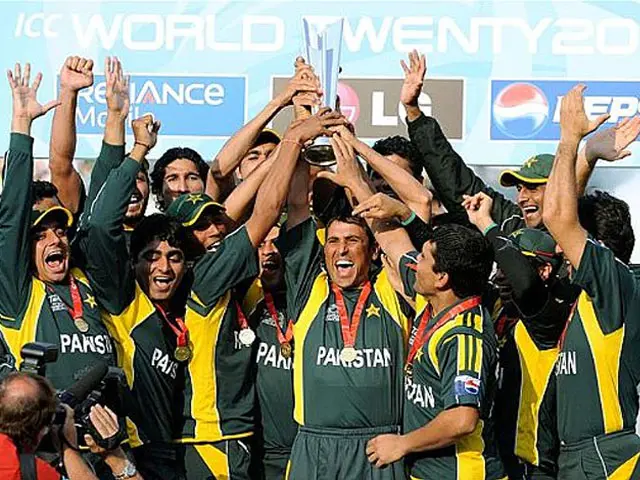 The Muslim teacher identified as Nafeesa Attari. Quoting the Kashmir Media Service, the report said the Neerja Modi School in Rajasthan's Udaipur area expelled the teacher from her job for expressing joy at Pakistan's triumph through a status on the popular messaging application WhatsApp.
Unfortunately, the poor teacher bore the brunt of the school administration after she put up the WhatsApp status writing "Jeeeet Gayeeee… We wonnn," shortly after Pakistan hammered India in the much-hyped match of the World T20 in Dubai.
Have a look at it:
In addition to putting up a status, she also reportedly uploaded pictures of some Pakistani players from the match, while cheering the victory of the Men in Green.
Sources further add that the teacher did not budge when one of the students' parents asked whether she supported Pakistan. Interestingly, she replied with a resounding "yes". The report said the school management expelled her after screenshots of her WhatsApp status spread among students.
The termination notice shared on Twitter read, "Nafisa Atari, a teacher at Neerja Modi School, has been terminated from the school with immediate effect during the meeting of Sojatia Charitable Trust". The trust runs the Neerja Modi School. However, the notice did not mention the reason for termination.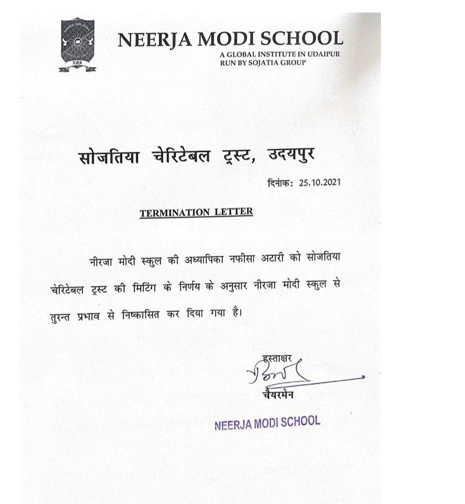 Teachers claims to not be a supporter of Pakistan
In a video, the teacher claims her post was taken "out of context". Attari said during the match, her family divided itself into two teams, and each team supported either side. Since her team was supporting Pakistan, she posted the status on the messaging app WhatsApp.
"One of the parents who were on my contact list asked if I support Pakistan. I said yes. I thought it was a joke as there was an emoji at the end of the message," she continued. The teacher further claimed she was a patriot and could never support Pakistan.
Well, that is just sad.
History was made on Sunday night, as Pakistan defeated India and ended a painful jinx that first began in 1992. Pakistanis took to social media to troll the Indian cricket fans, while the latter expressed their disappointment.
What do you think of this story? Let us know in the comments section below.