Serving R&AW (Research and Analysis Wing) officer of the Indian Agency, Kulbhushan Yadav has admitted to spreading terrorism and violence in Pakistan – after a video released by the ISPR went viral on Tuesday.
According to Yadav, who spent 14 years in the Indian Navy and working for Indian intelligence agencies, he was pushed to spread violence and terrorism in Baluchistan and Karachi. Deployed by the Indian agency RAW, Yadav had been in an out of Pakistan in 2003 and 2004, finally being caught from Baluchistan in 2016.
Yadav said he established a, small business in Chabahar, Iran, he could go in and out of Pakistan undetected through Iran. He had been directing various activities – deteriorating law and order situation. He was working on the order of Anil Kumar Gupta, Joint-Secretary of RAW, who had been working with Baluch insurgents and Baluch Students Organization. Leading to the killing and maiming of Pakistani civilians in many events and activities – funding the Baluch Liberation Movement along the way.
This however, is not a wild goose chase any more, Yadav has accepted facts and also agreed to helping out Pakistan in its fight against proxy terrorism spread through India. Yadav said he had been treated 'professionally' and gently by the Pakistani security agencies and he appreciated this gesture – thus, deciding to help Pakistan in the proxy war.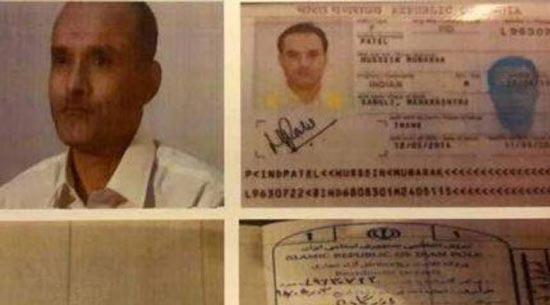 Source: 
newstodaypk.com
Finally, there is no denying India's influence in Baluchistan and Karachi anymore. Yadav's presence and statement in Pakistani proves India's heinous attempts at unsettling Pakistan's serenity and prosperity. Yadav claimed RAW's next missions were to deteriorate situations in Baluch belts of Gwadar, Pasni and Jivani – all of which lie in the way of The China-Pak Economic Corridor. It is no mystery that India has been hurt by the CPEC corridor and along with it the Chabahar Port of Iran too – so this comes attempt of RAW comes as no surprise.
Once again, our security agencies proved that they were capable of picking external dangers out and Yadav's arrest now raises a billion questions on India's so called "friendship" hand towards Pakistan. Did they really think Pakistan was incapable of defending itself from such low-key acts? It is now up to Pakistan – what they do with Yadav and what they do of RAW and its proxy policies in Pakistan.
We as Pakistanis, can only hope for the best and pray that such events don't occur in the future.