Cheating in examinations is an old problem, not just in India but many other countries as well…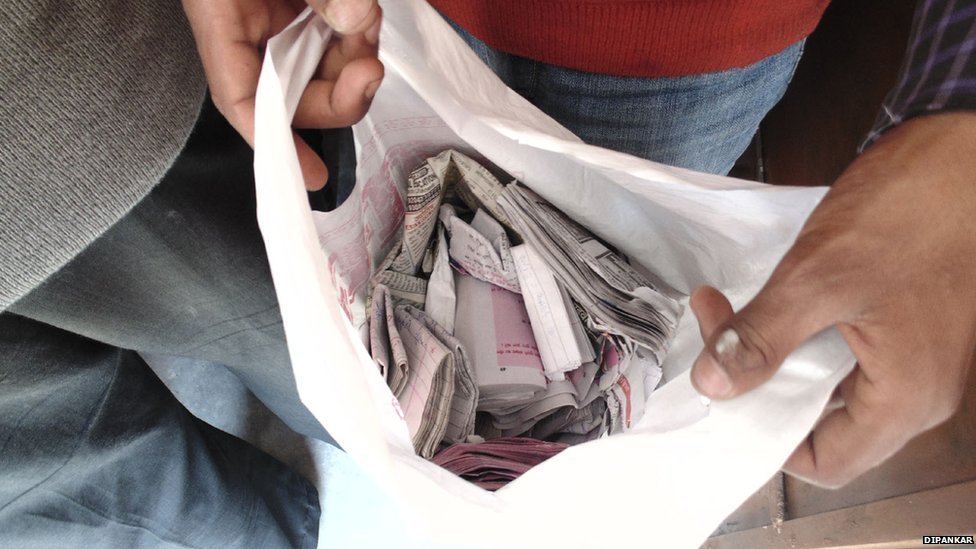 The whole India went in shock when the TV channels showed a footage of a school in Bihar, of how parents and relatives climbed on the building, peeked from the window and helped their children in the examination hall by throwing cheat sheets to them.
Even Spiderman has self respect, people became the webs linger and climbed up the building to help their children get good grades in the examination, while policemen standing there could not do anything to stop the hanging parents.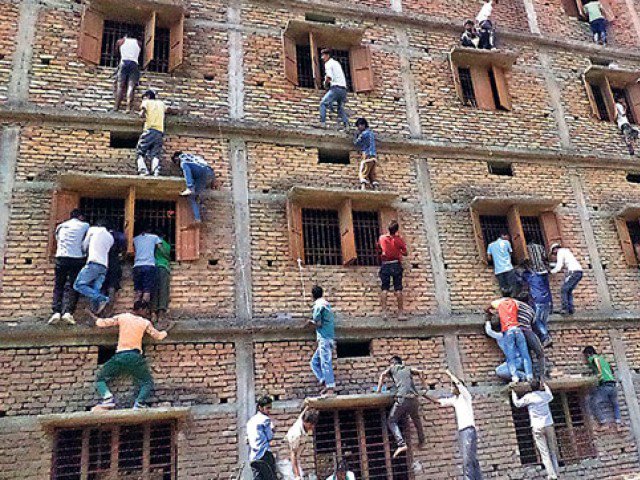 When the instructors found out the cheat sheets under the table of students, they beat them up.
It takes courage to do what parents of Bihar did for their children, as they know that the competition is tough and there are limited number of seats available in colleges and universities, so they are making sure that their children pass with flying colors to get a good job.
As India is densely populated, there is likely a huge number of students dropping out of schools every year because tough examination conducted by the Indian Education Board. Mostly, students from 10th and 12th grade drop out of school.
Pratam education foundation reveals a recent study that only 48 percent of 5th grade students are able to read a second standard text book.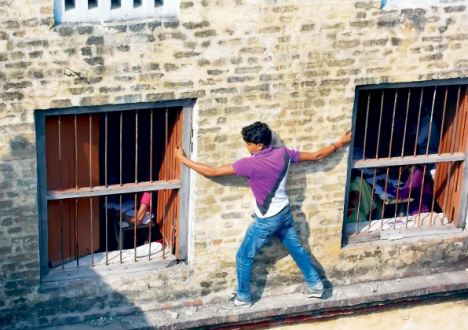 P.K Sahi an Education Minister of Bihar, asked a question to the press whether it's governments job to conduct fair exams and how could they conduct fair exams if students and their parents are not ready to co-operate. It's a mess almost everywhere, especially in rural areas.
Nearly 500 students from the test were expelled and their parents detained last month in cases of cheating. This act was conducted under the anti-cheating law practiced in India.