WARNING: Some viewers may find the content of this story disturbing. Viewer discretion is advised.
The fact can't be denied that sexual violence is a major problem that women in India face on a regular basis. It is a challenge for female victims to obtain justice in the Indian legal system.
Women from the marginalized communities, particularly Muslims, face even more major barriers. This was recently evident in Bihar where a Muslim girl Gulnaz Khatoon was burnt alive and thrown into a well by three Hindu men.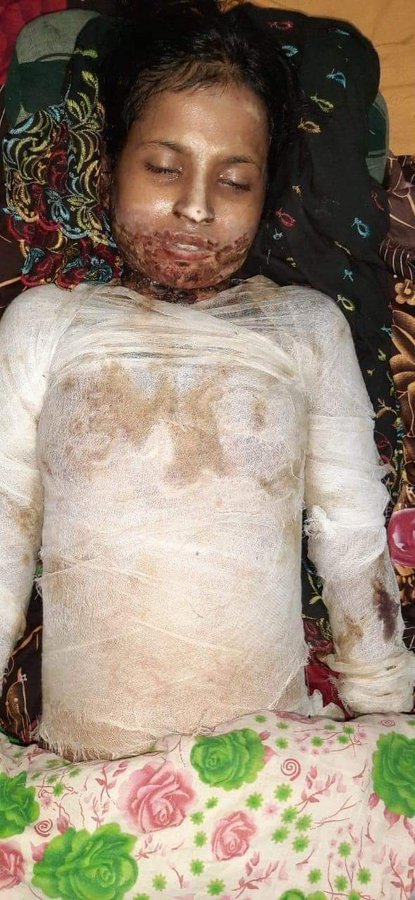 Khatoon, 20, got severe burns. This was after the offender poured kerosene over her in Rasoolpur village on October 30. The lady succumbed to her burns on Sunday.
The family members of Khatoon alleged that the police delayed in taking action against the accused. The accused are identified as Satish Kumar Rai, Chandan, and Vinod Rai.
The girl was brought to the local hospital with nearly 75% burn injuries. She was later moved to Patna Medical College Hospital, where the girl eventually passed away.
Khatoon's family stage demonstration to seek justice
According to the victim's family, Satish Kumar Rai had been harassing Gulnaz to marry him. They also said that the girl refused to enter into an interfaith marriage with Rai. Enraged at her refusal, Rai and his friends killed her.
After the death of Khatoon on Sunday, her family staged a demonstration at a city square to call for punishment. Shaimuna, the mother of the victim, said she wants justice for her daughter.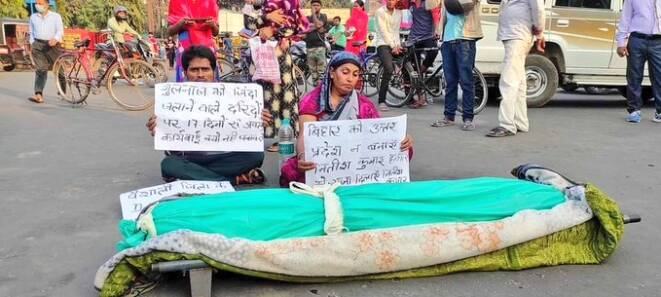 "We want Justice. It has been 17 days but there has hardly been any progress. They did not consider our complaint. We are powerless, we have no one to help us," the mother added.
#JusticeForGulnaz trending on social media
The death of Khatoon has created outrage across India. #JusticeForGulnaz has been trending on Twitter as people expressed their anger at the delay in registering the case against the criminals.
It is unfortunate that rape cases in India occur on a recurring basis. In 2012, India saw an appalling one of a kind rape case, where a 23-year-old lost her life in Delhi. Four men raped a girl in India's capital city.
Since the 2012 Delhi rape case, some prominent incidents involving sexual assault and rape are Shakti Mill Gang-Assault (2013), Birbum Gang-Assault Case (2014), Kamduni Gang-Assault and Murder Case (2013), Bantala Assault Case (2013), and the Ajmer Assault Case (2016).
Other than these prominent cases, there are thousands of other cases that did not get any media attention. Indian human rights activists do protest against increase in cases of rape through a number of public service campaigns. But it seems that they are currently of no use.
What do you think of this story? Let us know in the comments section below!