The young Jihadists who flew to Iraq and Syria to be part of Islamic State's mission of Global Jihad are desperate to get back home because they were made to do the tedious tasks rather than fighting. They also missed the luxurious and comfortable life back at home.
Many of Jihadists in Syria wrote letters to their parents in past few months expressing their misery of having to do menial tasks such as cleaning toilets, washing clothes, and oiling the weapons. Some even missed their iPods and others regarded the arrival of winters as reason for their melancholy.
Areeb Majeed, the 23-years old young Indian Jihadist, left for Iraq with his three friends to fight with ISIS for the cause of Islam. He succeeded in escaping the Indian authorities and Intelligence Agencies who were cautious of ISIS's plans of recruiting young Indian Muslims.
But, shockingly, Areeb returned back to Mumbai after complaining to his parents that he was forced to perform meaningless tasks rather than allowed to fight on the forefront. The similar story was presented by French Newspaper Le Figaro this week which informed that number of French young Muslims who left the country to be part of supposedly zealous fight alongside the ISIS wrote series of letters expressing their intent to return back home.
One French Jihadist said: 'I'm sick of working here. My iPod no longer works out here. I have got to come home.'
Another told to his parents: 'I've done hardly anything but hand out clothes and food.' He said,'Winter is beginning. It's starting to get tough.'
A third fighter said he was fed up of working under ISIS heads as they make me wash the clothes every day.
They and many of other ISIS recruits have been approached by the team of French lawyers who have collected evidence in the defence of recruits. They suggest that French Jihadists were manipulated to join the ISIS.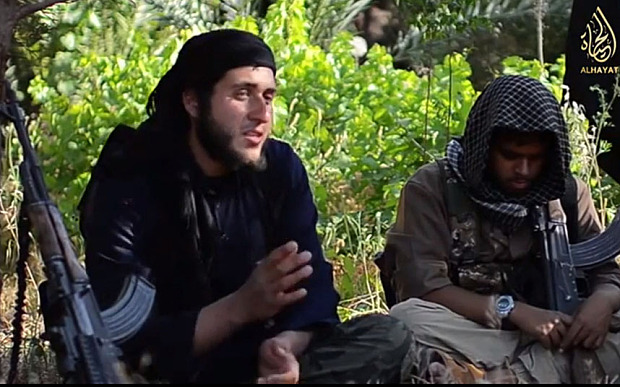 The French lawyers have come to recue these Jihadists as they regard them as the strayed bunch of people who were baited in by ISIS fanatics. They have appealed for leniency from the French authorities and they have warned that the longer they stay in Iraq, the worse they can prove out to be for national security of France. They said they will be like the 'Ticking Bombs' if they don't return back home in time.
On his way back, Majeed was arrested and charged with terror related crimes by India's elite National Investigation Agency (NIA). Majeed, on interrogation, informed NIA that he was forced to perform menial tasks such as cleaning the toilets, washing the clothes, and helping the injured colleagues. He was not allowed to take part in the battle for which he joined the ISIS in first place.
The reports from India Press Agency revealed that Majeed informed his parents about his plan to return home after suffering from the bullet wound for which he did not receive proper medical treatment.
'Only after I begged them, I was taken to a hospital,' he was quoted as saying by NIA officers.
He further said, "There was neither a holy war nor any of the preaching in the holy book were followed."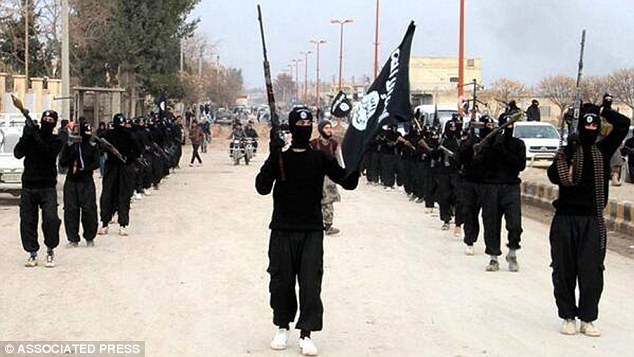 It was the rare case of an Indian Muslim getting involved in the Jihadist Organization as Indian Muslims have reputation of not being drawn to Jihadist and extremist groups easily. Now, it has raised the concerns for the Indian authorities. Tanvir Sheikh, the father of one of Majeed's friends who was still missing in Iraq, said he felt betrayed by his son.
After the Al-Qaeda's announcement of breeding a new Jihadist movement in South Asia, several countries in South Asia including India have been on high alert. One of Majeed's friends is still fighting in Iraq. His father, Tanveer Sheikh, said that he felt betrayed by his son. He informed that his son was offered a job in Kuwait but he rather chose to go to Iraq and took up the arms to fight for the fanatics who fight for their mischievous goals rather than Islam.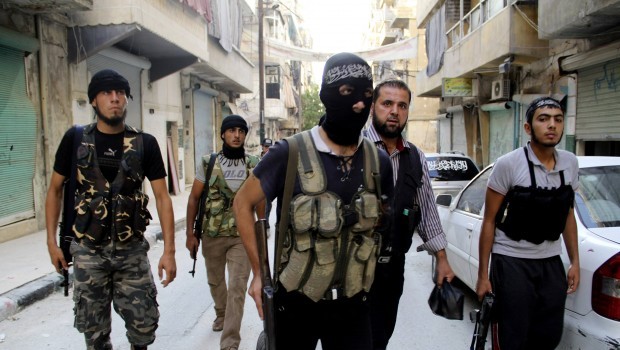 Majeed's case is not first to be spotted. Previously, the British man who flew to Syria to be part of a Jihad Training Camp had flown back home after complaining about his ill-treatment by ISIS heads. Mohommod Nawaz and his brother Hamza Nawaz were sentenced to jail for Four-and-a-half years and three years respectively for proving to be guilty of flying to Syria. The brothers took the pictures on their cell phones and brought the bullets from the Syria. These were found by the Police and used as evidence to prove their guilt.
The brothers informed about their daily routine in the Jihadist camp as there would be separate sessions for 'military training', 'Islamic teachings session', and every one would go to sleep at 10 pm. Everyone would wake up at 4.30 in the morning for early prayers, then would show up for two hours long physical training from 6am to 8am. Then another long session of military training has to be attended and further radical Islamic teachings lessons to be heard at night before sleeping.
Messages Mohommod sent to his girlfriend reveal he was far from happy in Syria.He moaned about not being able to use his mobile phone while training and feared being caught charging it by other wannabe jihadis. Mohommod sent a series of messages to his girl friend telling her about how unhappy he is in Syria. He whined about not being able to charge and his use his mobile phone at his will and how spiteful his colleagues were.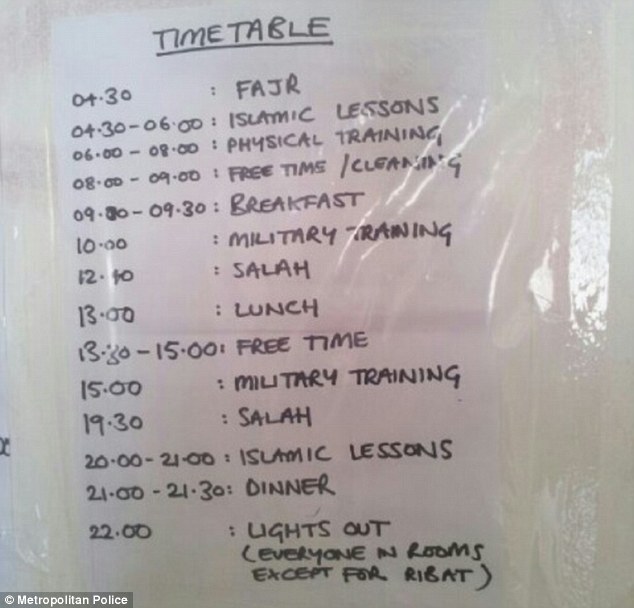 Mohommod wrote: 'Aint allowed having a phone when training… cos I don't have it on me and I can't charge it without someone grassing me up.' Mohommod would also cry in late night hours feeling homesick and thought of not being able to meet his girl friend would just kill him.
He wrote to his girlfriend: 'I fear we may never see each other again. I was crying bares [lots] last night.'
He also said out of despair: 'I'm in danger; you'll lose me if you don't marry me.'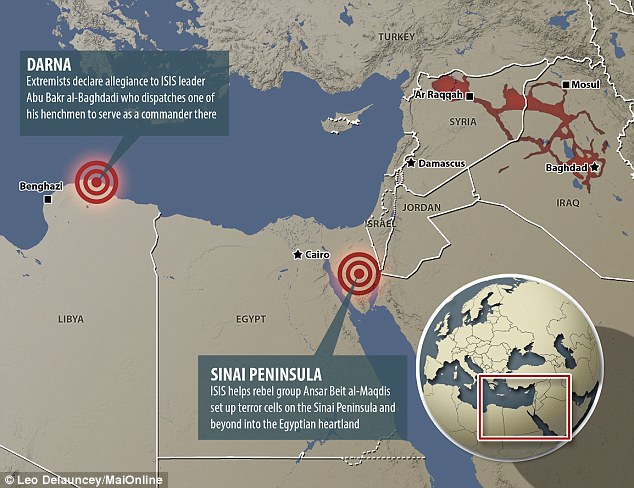 Many extremist foreigners like Majeed and Mohommod have been attracted to ISIS, which has killed thousands of innocent people in the name of waging the war against the enemies of Islam. The ISIS's movement is spreading to North Africa and South Asia and poses the great threat to security of countries sin these regions. ISIS brutality and massacre is gaining popularity in the regions vulnerable to radicalism. This becomes evident as the rebel groups in Libya and Egypt have declared their allegiance to ISIS and offered to help set the terror cells for ISIS in their countries. The expansion of ISIS networks in Egypt and Libya has alarmed the Saudi Arabia and the US as both the countries have tried to reduce extremism and social unrest in these countries for past few years. Now, their effort seems to be failing as more groups begin to declare their allegiance ISIS leader Abu Bakr al-Baghdadi. If ISIS is allowed to grow the way it is under him, there stands no doubt that many vulnerable young men like Majeed and Mohommod shall be likely to drawn towards chaos, destruction, and massacre.